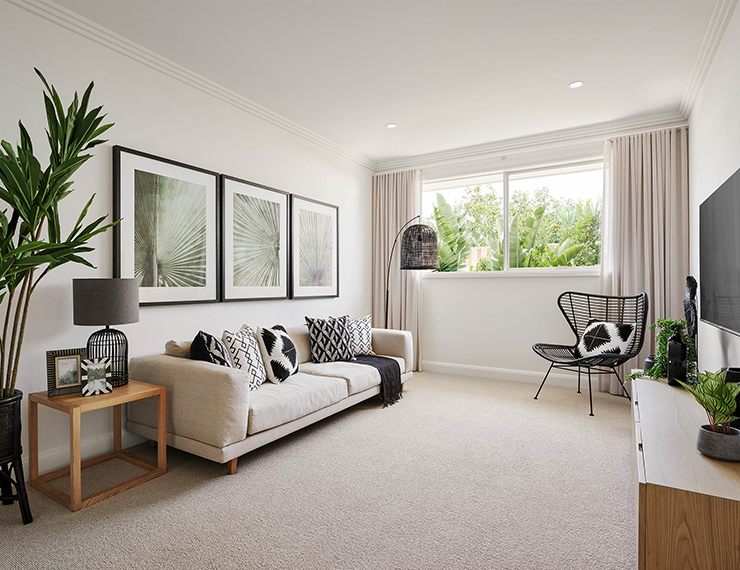 Orbit's New Home Designs for 2021 - Part 2
To help kick-off the New Year, Orbit has introduced several new home designs to its offering for 2021. In the previous blog post, Orbit's new 'lot specific' series of home designs were revealed. In this post, you will discover an additional six new home design releases.
Some are fresh takes on Orbit's most loved home designs such as the Aspendale and Caulfield designs - with enhancements that create ever more pleasant living spaces and offer versatility for the modern family lifestyle. Plus, we will also reveal two brand new home designs that have been added to the Product Collection. These new homes blend all of the Orbit design elements you love with the most sought-after characteristics, as requested by our customers across Victoria and Queensland.
New Aspendale Design
Orbit's Aspendale is one of the most popular single storey designs chosen by customers and there's plenty of reasons why. The design features sizeable living and dining spaces and it's versatile layout makes it an ideal choice for those who love entertaining as well as spending quality time with family. The Aspendale range currently includes five designs: the Aspendale 210, Aspendale 235, Aspendale 237, Aspendale 250 and Aspendale 252 and these range in size from from an already ample 210m² through to 251m².
Aspendale 262
The latest and largest addition to this design range is the Aspendale 262 which offers an array of charming design elements and unique flourishes to create thoughtful spaces for every family member at 261.1m².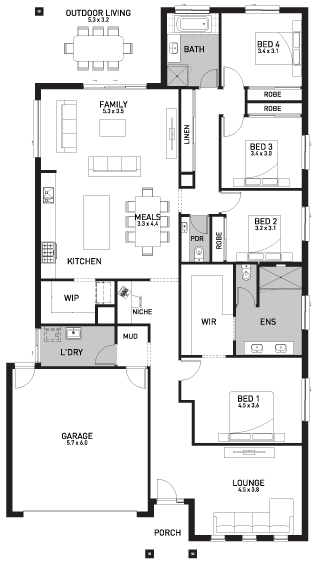 The stylish luxury of Aspendale 262 has everything you need. The entry opens onto a spacious and bright sitting room, and large hallway. A second, convenient entry via the garage opens onto the mud room bordering a well-planned laundry. Beyond a neatly nestled study nook, this design opens onto an expansive kitchen, meals and family area, the hub of this stunning home. An interconnected outdoor living space magnifies your hosting possibilities - ideal for families who love to gather, mingle and entertain.
All four Aspendale 262 bedrooms are generous in size, with an emphasis on light and space. The master bedroom, located towards the front of the home is accompanied by a large walk-in robe and luxurious ensuite. This spacious, open plan design is family focused includes large windows and high ceilings that create a home that is naturally bright and inviting.
New Caulfield Designs
Orbit's Caulfield is another firm favourite among new home owners looking for a versatile single storey home design, and in 2021 this range has expanded to include three new additions. The Caulfield 210, Caulfield 234 and Caulfield 235 will now be joined by Caulfield 209, Caulfield 216 and Caulfield 256. Several of these designs also offer an array of floor plan customisations - which can be viewed online. You can, for example swap the bedrooms and living spaces to either the front or rear, expand the kitchen to include a grand butler's pantry or even extend the alfresco dining space - allowing the design to cater to your lifestyle.
Caulfield 209

The Caulfield 209 is designed to suit a 12.5m x 28m block and totals to 209m². The floor plan offers flexible functionality with its clever layout and pleasing design, plus brings a touch of luxury to everyday living with generous yet well-balanced proportions.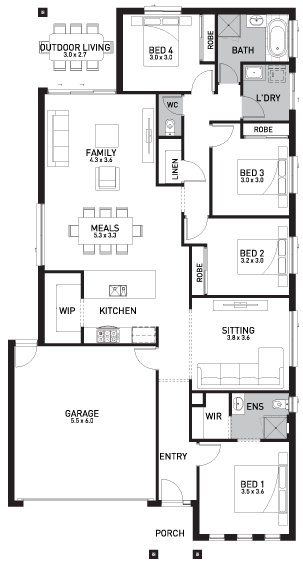 The Caulfield 209 offers generous open plan living spaces including a gourmet kitchen and walk in pantry, substantial indoor and outdoor areas and two living areas in separate ends of the home. One customisable floor plan option creates a perfect retreat for parents or children whereas, the other allows for an additional study and/or home office space filled with natural light. Hence, the Caulfield 209 meets all of the quintessential household needs and desires of the Contemporary Australian family.
Caulfield 216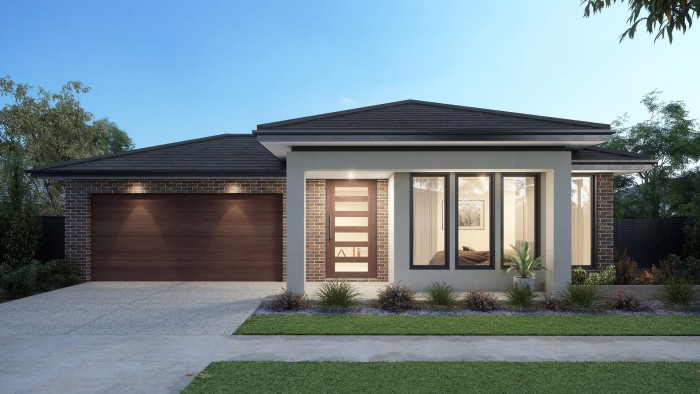 A larger option within the range, the
Caulfield 216
offers 216.6m² of space and is designed to suit families now and in the years to come. The harmonious blend of open areas and privacy creates resort-style ambiance for those who crave their own peaceful retreat.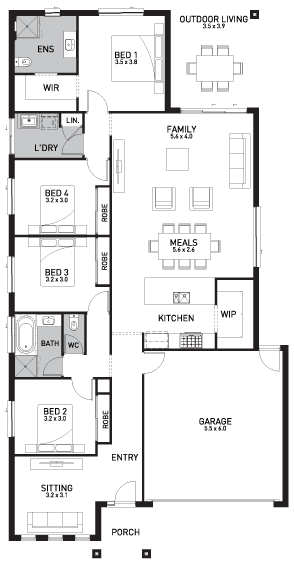 Boasting a brilliant master bedroom with walk in robe and ensuite, three generously sized bedrooms and an outdoor living area that is perfect for entertaining, there are many reasons why the Caulfield 216 is sure to become a prevailing choice for a first home. If you're in Queensland, you can step into the brand new Caulfield 216 on display at Carver's Reach with a stunning raked ceiling feature that can't be missed.
Caulfield 256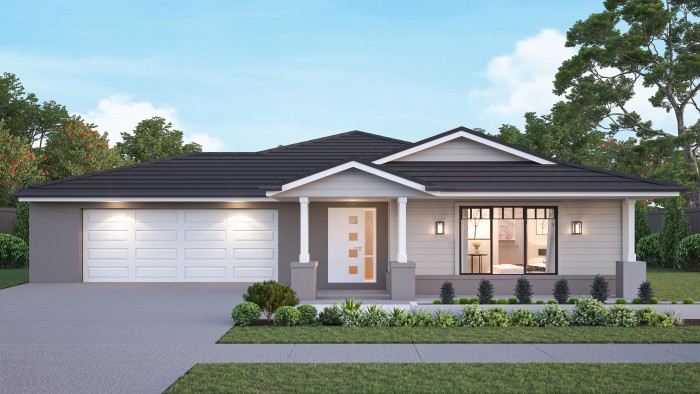 Another brand new addition, also on display at Carver's Reach is the Caulfield 256, the largest and most impressive of all designs within the Caulfield range. If you're looking for a home that has been designed with your future in mind and offers room to live, grow, relax and entertain, the Caulfield 256 has it all. Parents can escape to the serenity of their spacious master suite which is well positioned at the front of the home. The impressive suite includes a walk-in robe plus double vanity, oversize shower and separate toilet. Three huge additional bedrooms are positioned in a separate wing towards the rear of the home and share a large, private family bathroom.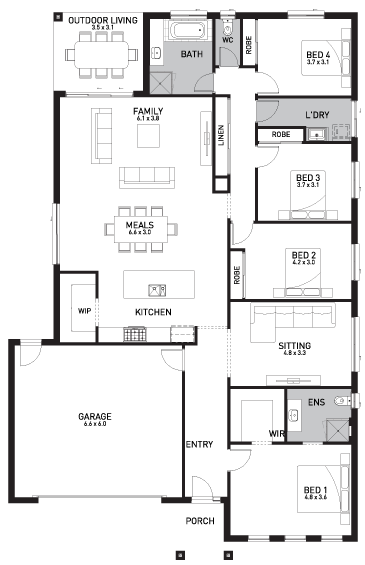 The stunning entertainer's kitchen is well-appointed with a huge floating island bench and a spacious walk in Butler's pantry. This adjoins a second meals and living zone with access to the alfresco dining area - creating an extended area for gatherings with family or entertaining friends as well as space to enjoy nature in your own private oasis.
New Release - Malvern
Malvern 180 and Malvern 206 are two new designs that have both just been released for 2021. Ideal for families, these designs create the perfect blend of practicality and style by emphasising convenience, function and catering to activities that take place around the home in everyday life.
Malvern 180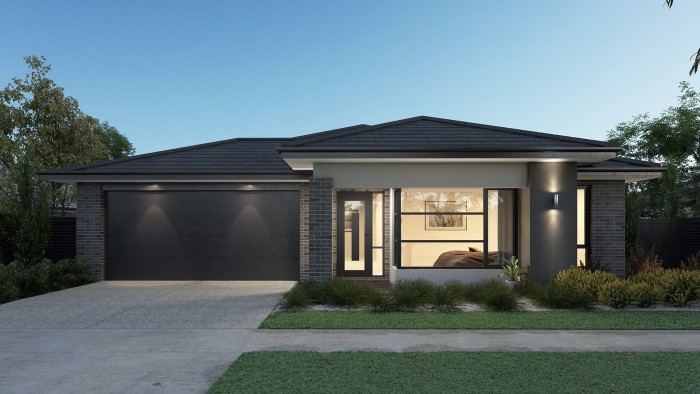 Malvern 180 is a well-planned single storey design that strikes a perfect balance between private and communal areas. Totaling 179.9m², this modern, spacious home design seamlessly accommodates all of the essentials of the relaxed Australian family lifestyle by perfectly balancing bright, airy open living areas with quiet retreats.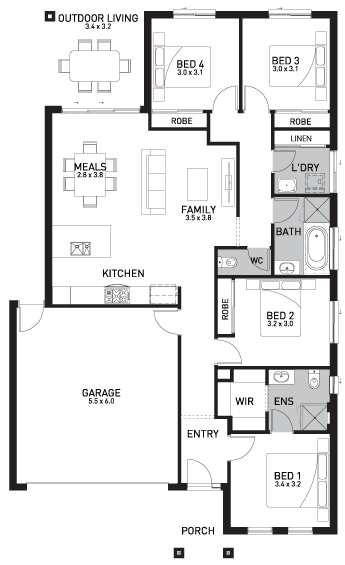 All four bedrooms, including the spacious master suite are located to the right side of the home creating quiet areas of retreat and privacy for every family member. To the left, the home's central living hub is made complete with a large living/entertainment area, meals space and an open plan kitchen with a large island bench that is both social and functional - ideal for informal meals, or a cup of coffee as you browse the daily news. The seamless connection between this indoor living hub is made effortless with sliding doors that lead out onto the alfresco space- an ideal spot to enjoy family meals together or soak up the pleasures of a sunlit afternoon.
Malvern 206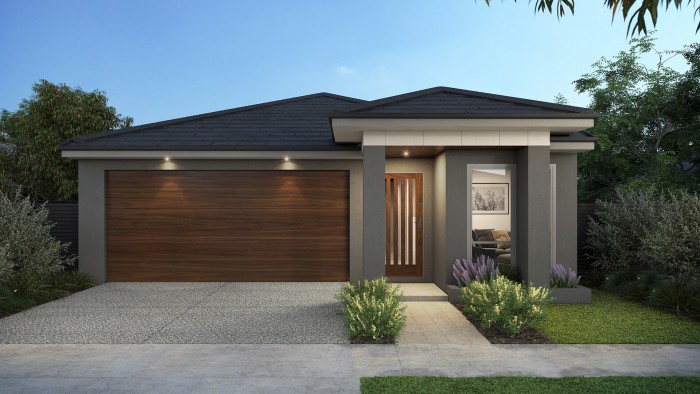 Boasting generous proportions, Malvern 206 is a functional single storey design that strikes a perfect balance between large open plan living zones and quiet sanctuaries to rest, work and play for ultimate family livability.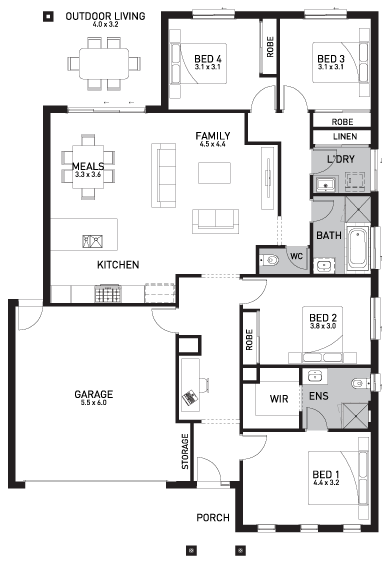 The master suite, positioned at the front provides parents with a large and light-filled sanctuary, complete with an ensuite and walk in robe. Three additional bedrooms, each with built in robes are zoned along the right side in a separate sleep wing, including a second, extra large bedroom, perfect for a family member wanting more space or to accommodate visiting guests. This clever layout features a large and versatile open plan meals, kitchen and entertainment zone allowing plenty of room to be customised for your family's needs. This light and breezy open plan area seamlessly connects to the outdoor alfresco via sliding doors that fill the space with natural light.