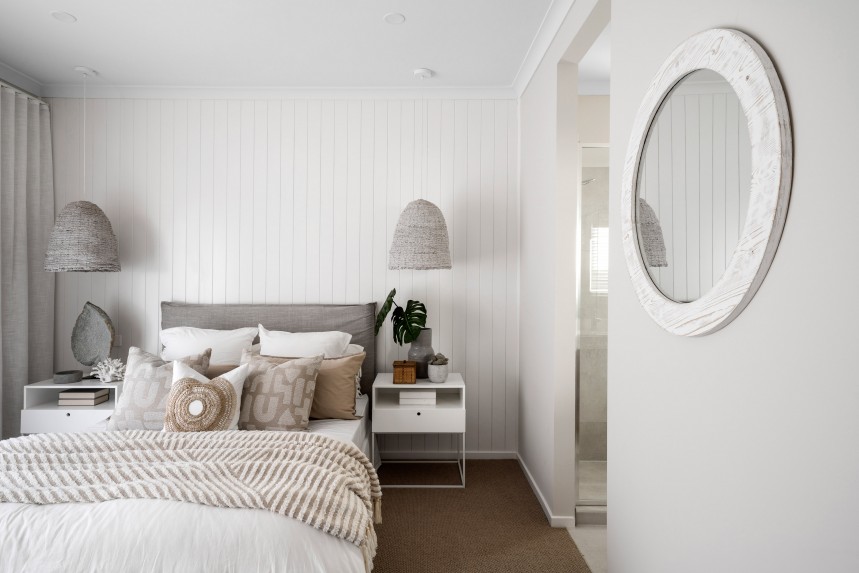 Spring Interior Design Trends 2021
Often described as the season for new beginnings, Spring brings about a sense of life, warmth, and airiness. Undoubtedly, the influence of the highly-anticipated season is highlighted within interior design practices with the birth, revival and embodiment of à la mode interiors.
For those looking to awaken their homes with a touch or complete transformation of their homes to welcome the warmer weather, Orbit has narrowed down the top four Spring trends pushing boundaries in the local and international design space.
Feature Colours
Distinctive colours have made a comeback to the interior design space and we at Orbit are here for it! From feature tiled walls in wet zones, daring paint hues and bold cabinetry choices, clients are more confident in selecting striking colours to brighten up their space during their colour appointments.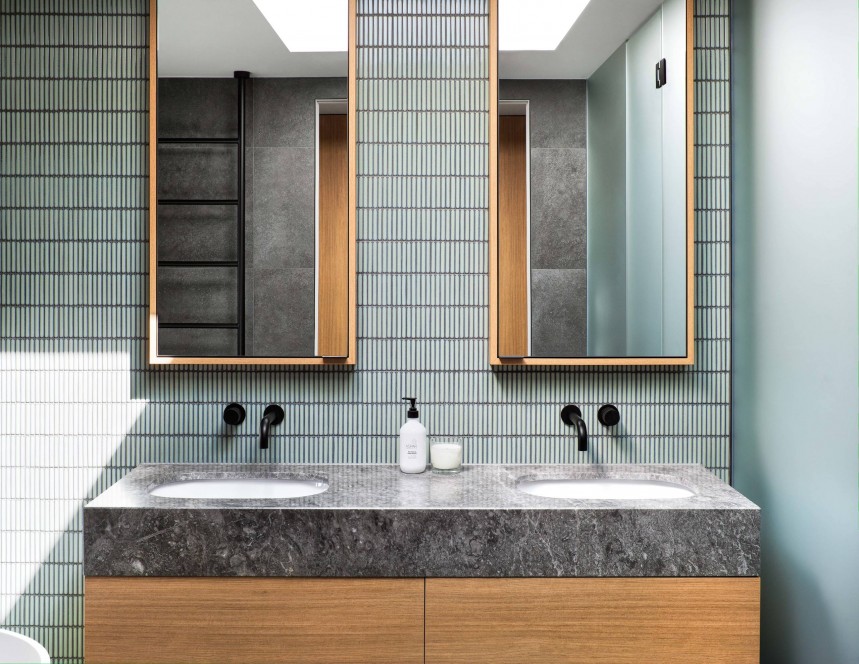 Source: Laminex
Feature tile colours that are trending this season include:
Dark Green

Baby Pink

Navy Blue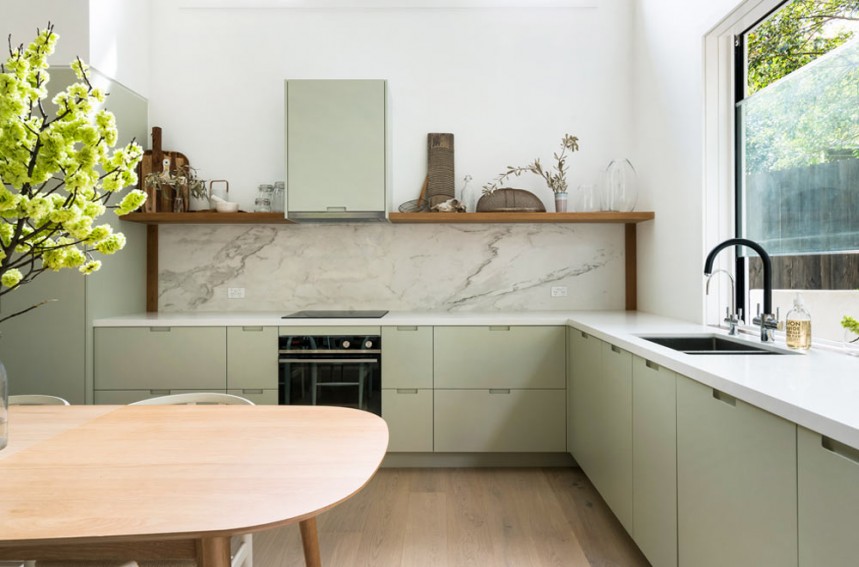 Source: Laminex
Feature cabinetry colours that are also trending this Spring include:
Navy

Soft Seafoam

Sage Green
Australiana Theme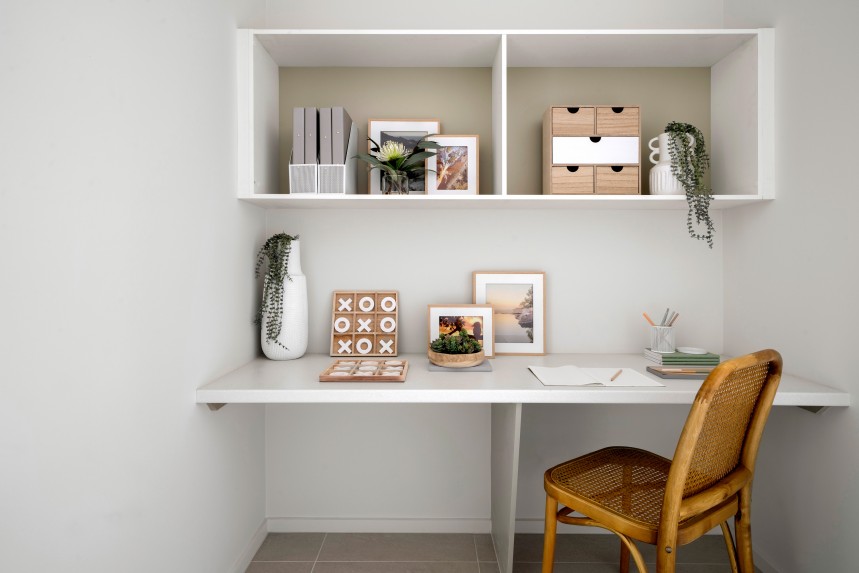 On display at Botanical Estate
Taking inspiration from our very own outback, Australiana is a highly sought-after design theme that consists of a soft natural colour palette with warm earthy tones, soft beiges and light greens.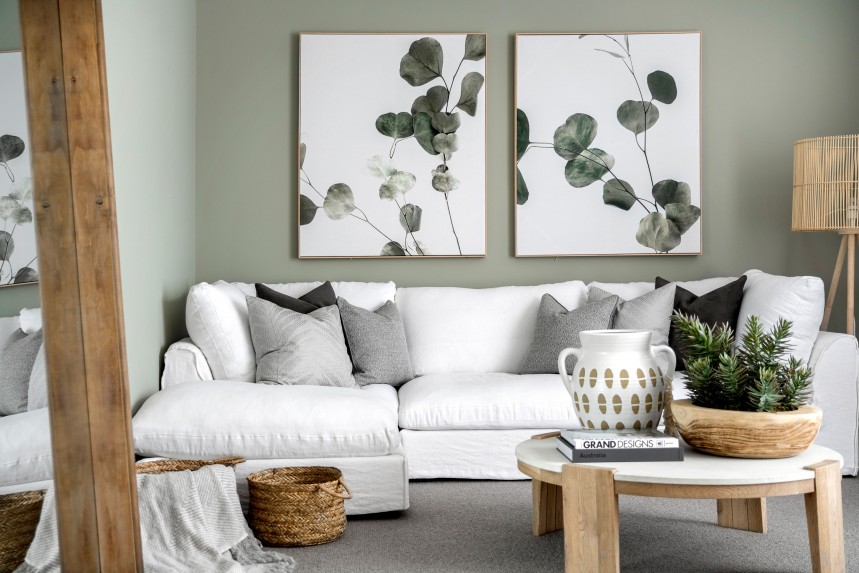 On display at Botanical Estate
As the perfect and versatile colour combination for homes in rural country areas to inner-suburb locations- this interior design theme embodies tranquillity within grounded aesthetic choices and tones.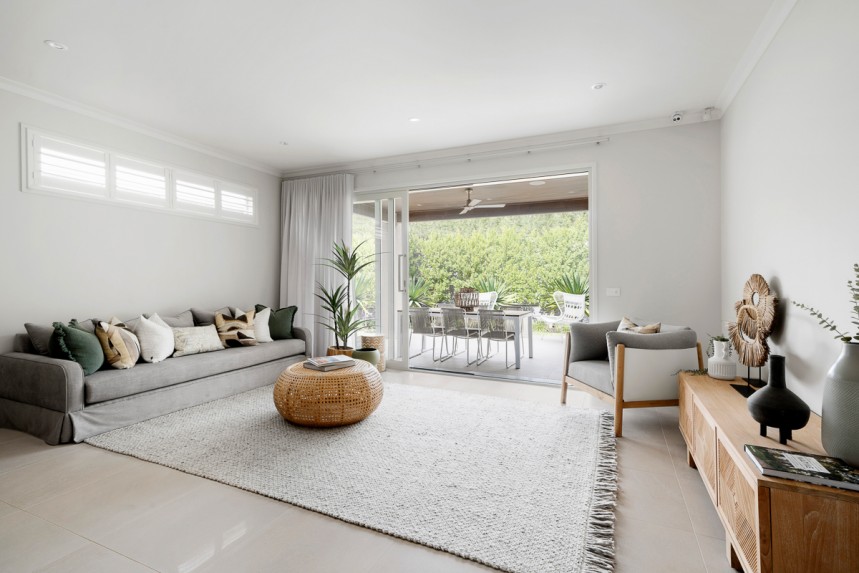 On display at Botanical Estate
Easily achieved through beautiful linen textures, warm timber flooring and refined furniture shades, Australiana is a design theme that can be incorporated this season to revive an environment and add a sense of life to any given space.
Timber Wood
From timber flooring to timber cabinetry, the natural material is extremely popular amongst interior designers this Spring and it is understandable why.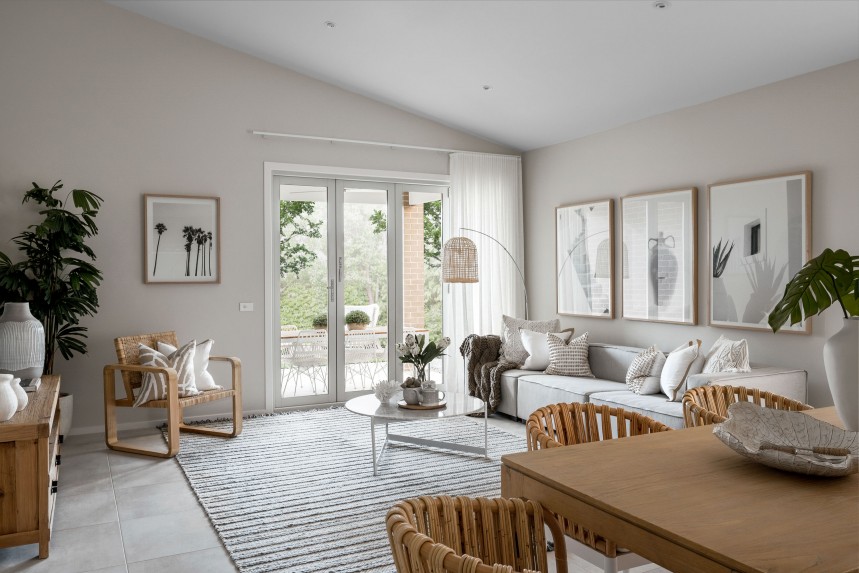 With an understated, yet robust persona, timber's visual characteristics and appeal offer a sense of structure and calmness that is often complementary to bolder and more bespoke interior elements.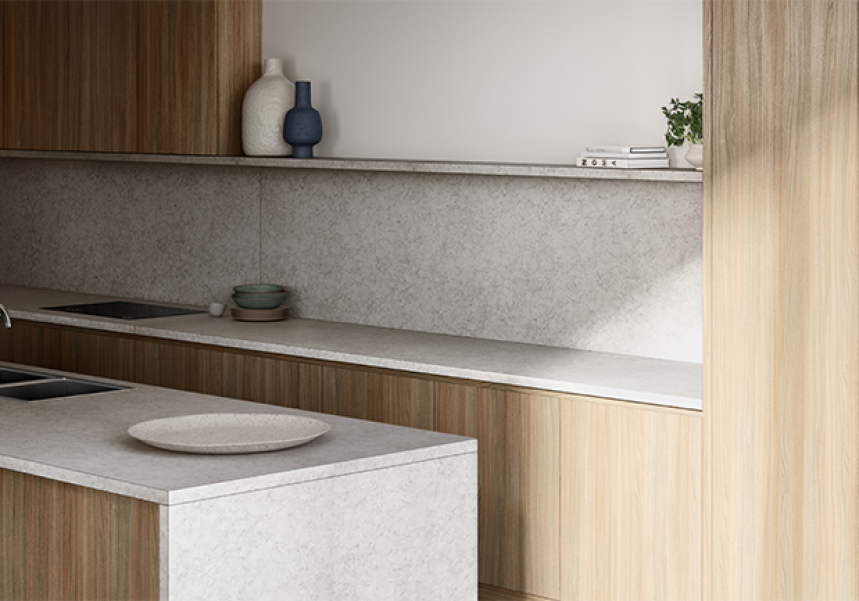 Source: Laminex
This season, Shou Sugi Ban, a woodgrain inspired by Burnt Japanese wood and Danish Walnut, a warm yet transitional woodgrain have taken the titles as one of the trendiest and highly sought-after choices for homes by Orbit clients.
Wall Panelling
Although wall panelling has been around for centuries and is often associated with the Tudor period, this iconic style is a popular decor choice since the development of the Medium Density Fibreboards (MDF) that offer a contemporary look without the use of timber.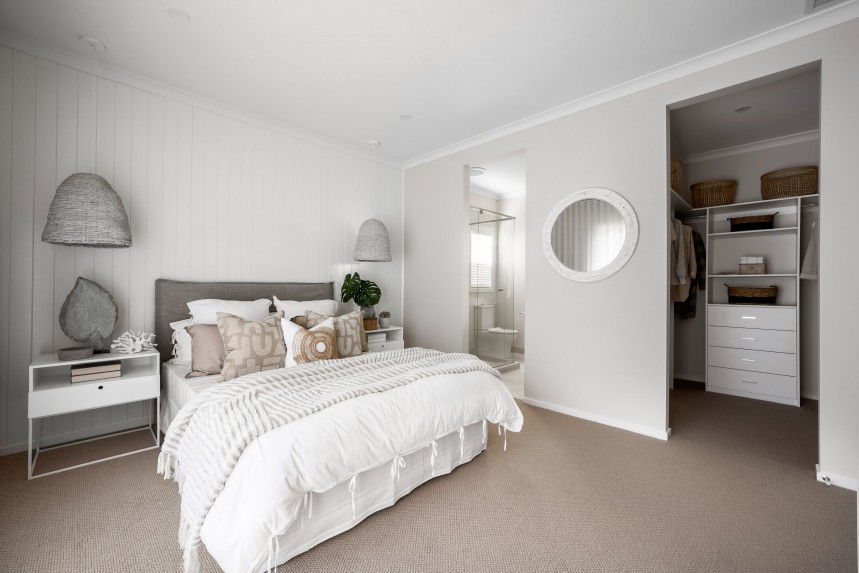 Through the pre-primed sheets constructed from MDF with a tongue and groove system, the defining and elevation of space is now effortless through its easy installation and is often taken up as a DIY project by many.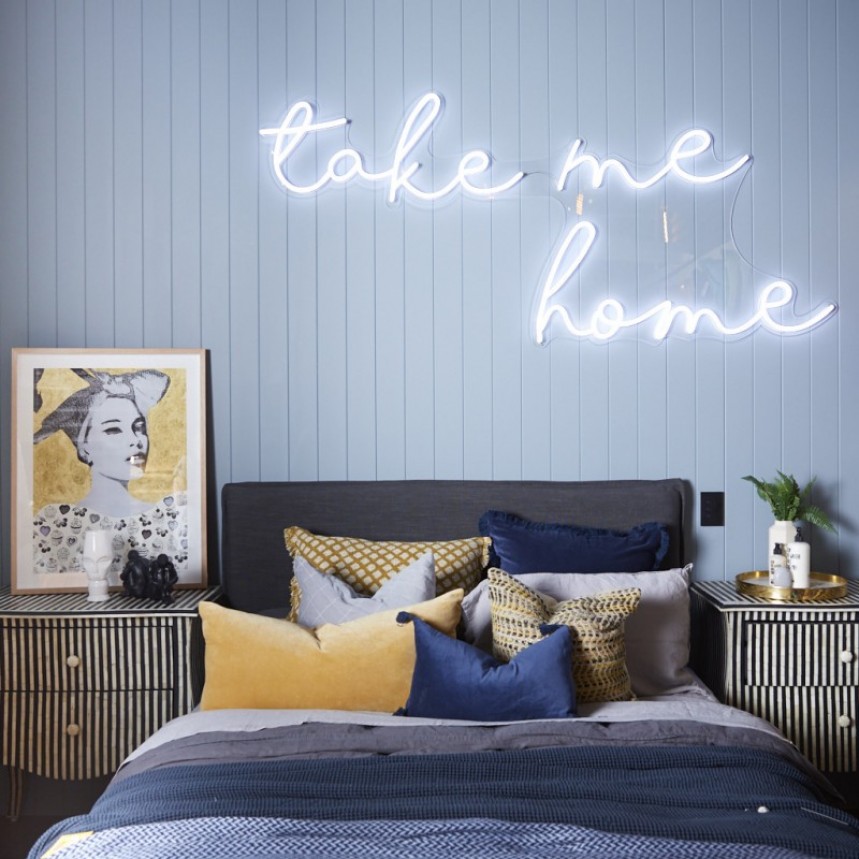 It has also been utilised on renovating shows like the Block with EasyCraft Panels as well as Laminex Surround becoming one of the most trending products this Spring amongst new builds across Australia.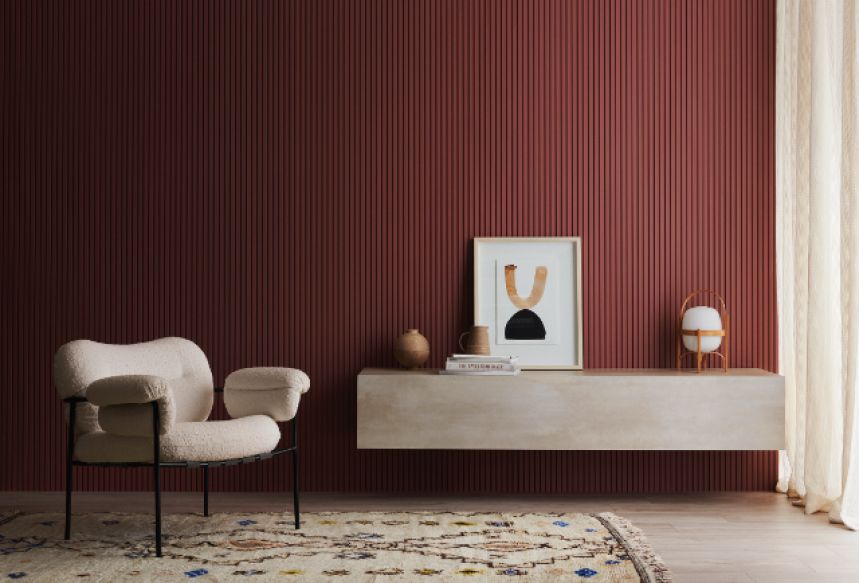 Source: Laminex
In addition, with a variety of colours and profiles that wall panelings such as Laminex Surround offer, adding different textures and tones to bedrooms, sitting and/or media rooms can influence the feel and atmosphere of the space.