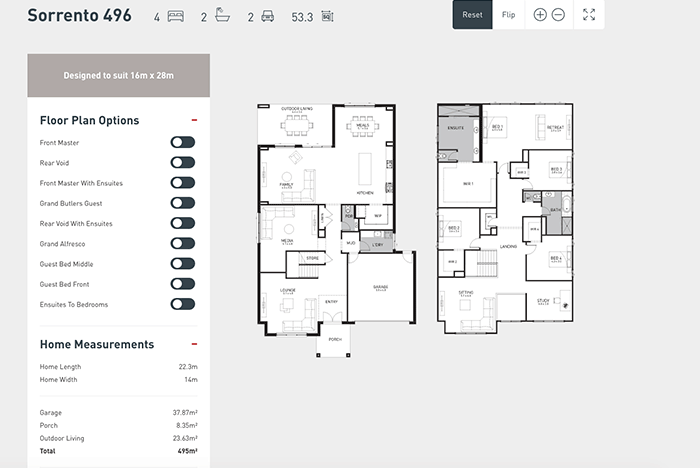 New Customiseable Floorplans
A major focus of Orbit's website redesign was the desire to allow our current and prospective customers a simpler and clearer way to view our homes, to navigate, locate and browse information about our services, to easily and visually make product comparisons and also to allow visitors the opportunity to alter our floor plans with the simple tap of a button.
This feature was developed because of an increasing demand by Orbit Homes customers to be able to tweak and modify our home designs to suit their vision of their dream home and to meet the functional needs of their families and lifestyles, now and into the future.
You can experience this new feature on any of the following home designs:
By sliding the buttons on the left side menu either on or off, you can view several floor plan options. When switched on, the altered area of a floor plan is lit up in red so that the changes stand out. You can toggle back and forth and play around with the options to help decide what suits you. All of our floor plans can also be flipped, zoomed or viewed full-screen, ensuring users can take a detailed look at our homes on any device – even those with smaller screens.