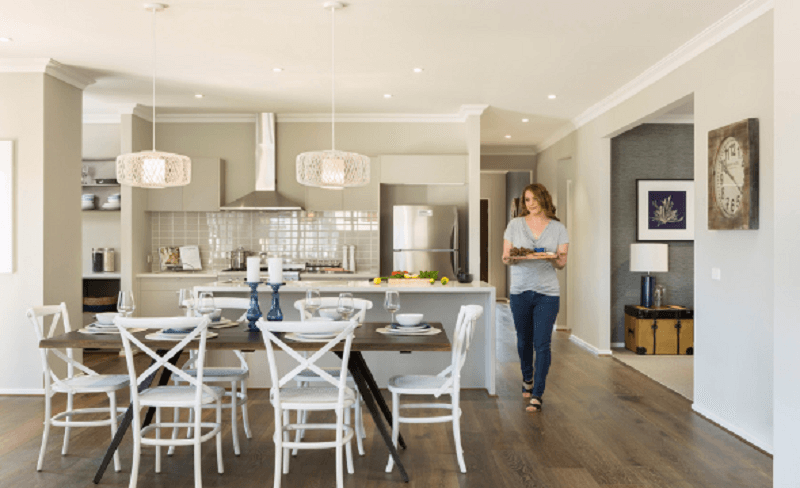 Why Orbit Homes
When our founders, Craig and Paul Millson, established Orbit Homes in 1979, they had a vision to change the Australian home building industry forever.
Since then, we've seen how home building has evolved thanks to technology, social movements and the economy, but the "Great Australian Dream" has stayed as true-blue as ever. Now, as we approach our 40th anniversary, we want to look back at all the aspects of our business that make us different.
1. We're with you every step of the way
We understand that buying and building a home can be daunting, but don't fret. Starting from the home quoting stage, our Sales Consultants will be with you for every milestone of your journey. We'll even be there to help you through your tender and contract – this isn't something other builders do.
2. Australian Standard, stamped and approved
We don't mess around when it comes to materials. When you build with Orbit Homes, you're building with materials that are well in excess of Australian Standards. Take the superior timber used to construct your frame: while it may increase our costs, this timber results in a much stronger and better quality home for your family.
3. Spot checks by our founders
That's right – we know there's no better way to ensure quality and standard than by having our founders, Craig and Paul Millson, regularly conduct their own spot checks on jobs on site. This way, we can guarantee their personal standards are being met.
4. Rewarding our partners
To ensure our customers keep receiving great quality outcomes on site, we reward our long-term trades partners with above market rates. That way, you can feel confident you'll be getting what you paid for.
5. Quality over quantity
We know how important quality is, especially where building a home is concerned. That's why we limit the number of homes each supervisor is responsible for, ensuring a greater focus on the construction of your home. Pair that with our 25-year structural guarantee, and you'll have a quality-assured home that will last a lifetime.
When you build with Orbit Homes, you can trust in our years of expertise and our determination to create your dream home without all the stress building one causes. So why not get started today?
Talk to a member of the Orbit Homes family today to begin your home building journey.