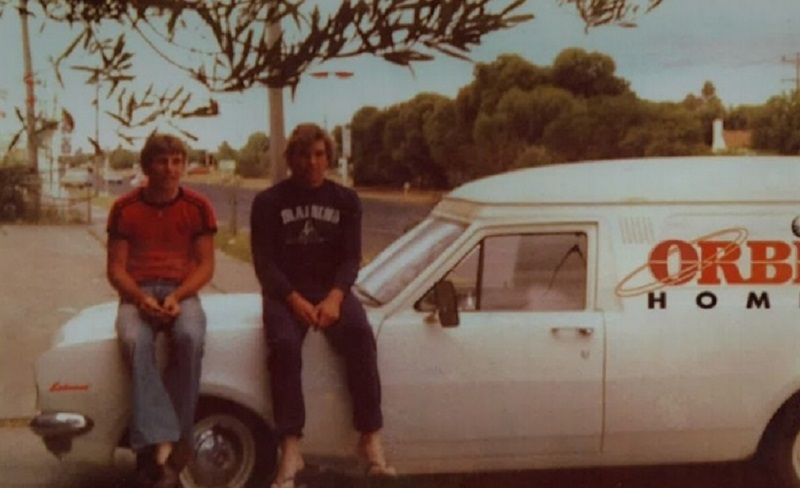 The evolution of Australian home building
Australian homes have evolved over time but the 'Great Australian Dream' has remained the same.
Since the 1920s, Australians have shared a constant belief that home ownership is a sign of success and contentment, even as the home building industry has progressed.
The most significant industry changes have occurred as the result of several different influences such as the economy, social movements and technology. Homebuilders are constantly looking for more efficient and economic construction. This ongoing search, alongside the aforementioned influences, has helped to shift and adapt the home building space, particularly over the past 40 years to make it what it is today.
Designs of buildings reflect the trends at the time
The design and layout of a home indicate the era, and even the social trends, in which it was built. Between 1961 and 1994, the number of occupied dwellings in Australia more than doubled, going from 2.8 million to 6.7 million. Changes to occupied dwellings drastically impacted the way homes were built.
In the 1980s, homes were built with cathedral ceilings and exposed rafters, while colonial bars were installed on windows and interiors generally included timber kitchens. Australian homes in the 1990s reflected the increasing population, with the trend of large double storeys and separate living zones for parents and children becoming more prevalent.
At the turn of the century, smaller land lots were more prevalent and features such as render were added to facades. It was during this period that large open plan living areas also grew in popularity, evolving into the current format that is almost a given in all modern home designs.
More attention has also been paid to the materials used in recent years. It is now recognised that poorly designed and constructed homes will result in inefficient energy use, contributing to environmental problems.
Ongoing technology developments are changing the way houses are built and maintained
Eco-friendly energy technologies and solutions have grown in popularity, particularly in recent years. This can be attributed to a growing social awareness of sustainability and the long-term economic benefits. Homes are now being built to include solar panels with hydronic heating almost always a certainty, replacing traditional fireplaces or gas heaters.
Advancements in technology mean more intelligent design and construction solutions with designers and builders. We're no longer limited to paper and pen, with new computer programmes simplifying the process of designing a home. This means designs can be presented to buyers, showing finished concepts before any bricks have been laid.
Material technologies have also sped up the building process with the introduction of steel frames and Hebel cladding. Meanwhile, the use of project management software on iPads and iPhones mean that clients can see the live progress of the home build. It also provides the ability to communicate any issues to the head office to be rectified immediately.
Additionally, virtual reality (VR) technology means that clients may walk through their home before it is built, offering the opportunity to comprehensively assess the home's design. This can highlight any functionality issues that may not have been apparent in the initially drawn plans.
Economy affecting how we choose to spend money
Housing will always be affected by how an economy is performing. Median house prices in Australia have steadily increased over time, influencing where and when Australians choose to enter the property market.
Trends show that dropping interest rates also gives people the added incentive to purchase a home. However, a fall in housing prices will ultimately increase debt levels of Australian householders.
Over the years, the Australian government has responded to the changing economy, offering initiatives such as the First Home Owner Grant in the early 2000s, which ultimately lead to a spike in market.
With an increasing demand for more affordable housing, this need has been catered for through the establishment of developments further from major city CBDs.
Evident over the past four decades, the population growth and economic waxing and waning has seen the Australian housing market continue to adapt. From designs and layouts to technology advancements, it will be intriguing to see how homes will continue to evolve in the future.
Craig and Paul Millson are the co-founders of the family owned and operated Orbit Homes, an Australian home building company established in 1979.