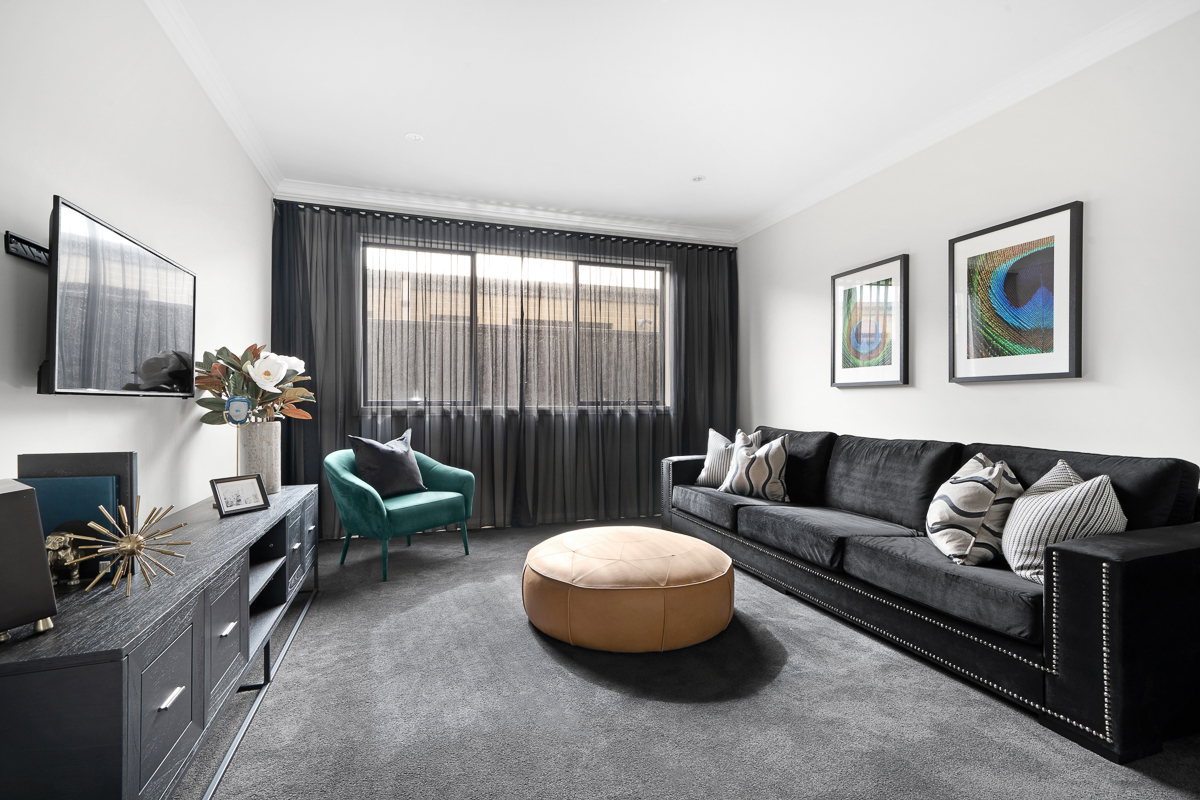 Video Tour: Chevron 269 at Newhaven Estate
As soon as you step into the Chevron 269 at Newhaven you are in awe of the bold and luxurious detail. With large format gloss floor tiles, geometric black wall paper and a stunning brass light fitting in the distance. The black sheer in the dining area creates a dramatic back drop for the pendant light so you are instantly drawn into the house and you want to explore more.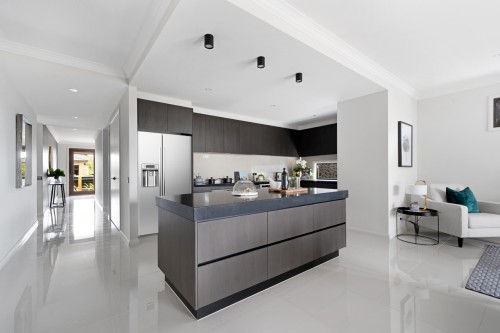 The detailing in the entry styling is minimal to allow the wall paper the be the hero. The brass ornament and glass vase co-ordinates with the finishes throughout the house and the touch of a floral arrangement softens the dramatic feature wall.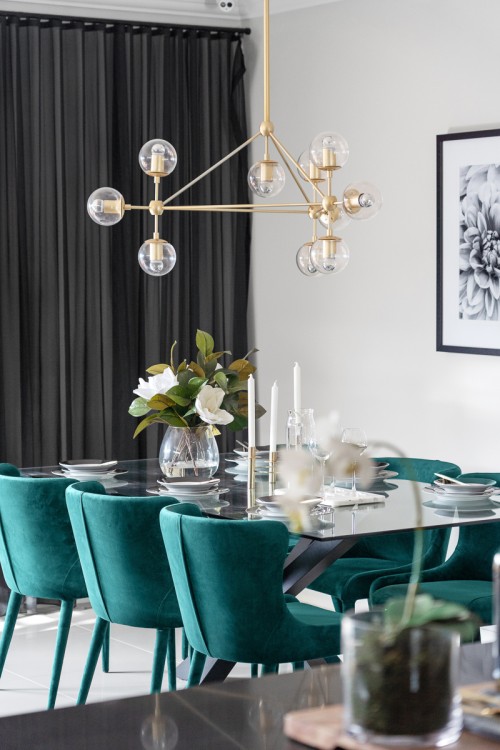 You are then captivated by the glamorous master bedroom with stunning colourful artwork, studded black velvet bedhead and oversized ornamental brass lamps.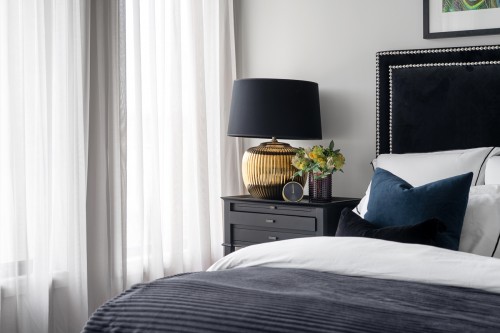 Manhattan Luxe styling requires furnishings and finishes that are timeless, with a slightly masculine edge and a little chic, without being over the top. There is strength to the colour palette, and eclectic materials such as brass, glass, velvet and leather which provide perfect accents.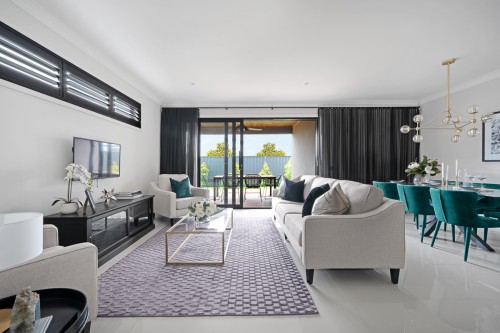 Deep emerald green in furnishings and artwork, and dark chocolate cabinetry to add a richness to the monochromatic base palette of white and black.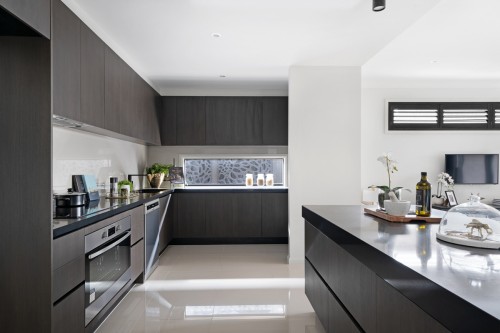 Manhattan Luxe is an elegant and livable style which is casual enough to feel comfortable, yet has luxurious pieces and attention to detail. Using a rich balance of mixing materials creates an uber stylish home.