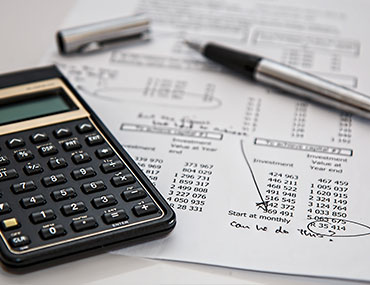 Making the most of low interest rates
Fixed rates
From as low as 2.09% - fixed rates are historically at an all-time low. Fixed rates are available from 1 to 5 years, "set and forget". Gain comfort around your repayments for the fixed term.
Variable rates
Home loans with variable interest rates are the most popular and flexible mortgage products in Australia. They typically offer lower exit fees, more flexible repayment options and useful features like offset accounts and redraw facilities. Variable rates start from as low as 2.55% to 3% depending on the features included in your home loan.
The Split rate option
Borrowers don't have to pick between variable and fixed. Many lenders allow you to split your loan into fixed and variable portions. You can divide your loan amount into equal fixed and variable portions, or in any proportion you choose.
Splitting lets you enjoy the stability benefits of a fixed rate and the flexibility of a variable rate. Its' a little complicated, but your lender or Mortgage Broker can help you calculate the best split for you.
Paying off your home loan faster
Switch to fortnightly payments
If you're currently paying monthly, consider switching to fortnightly repayments. By paying half the monthly amount every two weeks you'll make the equivalent of an extra month's repayment each year (as each year has 26 fortnights).
Make extra payments
Extra repayments on your mortgage can cut your loan by years. Putting your tax refund or bonus into your mortgage could save you thousands in interest.
On a typical 25-year principle and interest mortgage, most of your payments during the first five to eight years to towards paying off interest. So, anything extra you put in during that time will reduce the amount of interest you pay and shorten the life of your loan.
Exciting news for first home buyers!
There's nothing quite as exciting as receiving a shiny set of keys to your very own home. The thrill of knowing it's all yours. The freedom to be able to do what you like with it. Nothing compares!
If you're an aspiring first home buyer, the new First Home loan Deposit Scheme may help you reach your homeownership goal sooner. Here's what you need to know.
On the 1st January 2020, the Australian Government launched the First Home loan deposit Scheme. It provides a guarantee allowing eligible first home buyers on low and middle incomes to buy a home with a deposit of as little as 5 percent (subject to your lender's criteria).
Speak to your Mortgage Broker about the panel of participating lenders, which includes major banks and smaller lenders.
Who is eligible?
An income test (your taxable income for the previous financial year must not exceed $125,000 for singles or $200,000 combined for couples)
You must not have owned a property previously
You must be an Australian Citizen and over 18 years of age
You must have 5% deposit saved (scheme not available for people that have 20% deposit)
You must intend to live in the property (and move in within 6 months of the date of settlement, or if later the date an occupancy certificate is issued). You must continue to live there for as long as your home loan has a guarantee under the Scheme.
Why it's a good idea to get pre-approval
You may have heard it's important to get a home loan pre-approval. But why do you need it?
Pre-approval confirms you're eligible to apply for a home loan up to a certain amount. Essentially, the lender checks your financial circumstances to decide if you'll meet their criteria and can afford to repay a mortgage.
Speak with your lender or Mortgage Broker to confirm your borrowing power. With a pre-approval, you will know exactly how much you can afford to pay for your home. It gives you a solid understanding of your finances and a clear spending limit.
Refinancing
It's sensible to review your home loan every two to three years or so. We're living in a world of rapid change, where interest rates can go up and down, new lenders emerge and more competitive products become available so keeping the same home loan for 30 years could cost you more money that you need to spend!
Bridging loans
You want to build a new home but haven't sold your old one yet?
You could consider a bridging loan. This is a short-term loan (usually up to 12 months) that is closed when your existing property is sold). The size of the bridging loan is calculated on the available equity in your current home plus savings held.
Some of the benefits of a bridging loan!
Whether you're upgrading or downsizing, a bridging loan can provide a solution that allows you to avoid the stress of having to sell your home first and find temporary accommodation while you search for your next home.
Let's look at some of the benefits!
Being able to proceed with confidence when you've found the home you want to build but haven't started the process of getting your current home ready for sale
Avoiding the hassle of having to rent, so you can skip the stress of having to sell your current home, move into a rental property and then move again once you've built your new home.
Option of reducing your interest costs by making payments on the bridging loan during the bridging period
Pay the same interest rates as you would on your home loan
Content supplied by Mortgage Achievers.