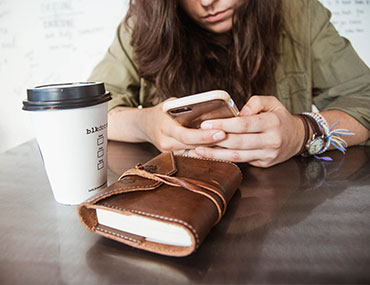 Building a home amid the COVID-19
Property unlike other investments, is a long-term purchase. Owning the family home is a great way to ensure long-term financial security, and while markets can dip in the short term, property values will generally increase over the long term.
If you are considering building your dream home, then there has never been a better time to move forward all from the comfort of your own home.
We have adapted the way we live and work due to COVID-19, so the good news is that you don't have to put your plans of owning your home on hold.
Assess your own situation, if you feel comfortable then now could be a great time.
We have put together some questions that are being asked amid this ever-evolving situation.
1. How will the bank assess my application in the current market?
Banks and your Mortgage Broker are still open and keen for your business. Your loan application will continue as planned if your employment circumstances have not changed.
In the event that you have lost your job or have temporarily been asked to take unpaid leave, you have an obligation to inform the bank/broker.
2. What happens if my employment changes during the build stage?
During these times of uncertainty, we understand there could be challenging periods ahead due to COVID-19 and want to reassure you that we are here to help.
Orbit Homes and your Lender/Broker stand ready to support you find a solution to short term employment changes.
3. Is the First Home Loan Deposit Scheme still available?
Yes, excellent news on this front. There are still spots available that will save thousands of dollars if your loan amount exceeds 80% of the value of the house and land package.
An extension has been granted for first-home buyers approved for the First Home Loan Deposit Scheme (FHLDS) if they can't find a property in 90 days, as coronavirus lockdowns make finding a home more difficult.
The National Housing Finance and Investment Corporation (NHFIC) – the government body in charge of the scheme – has given participating lenders the ability to extend successful applicants places by a further 90 days, provided they were still eligible and satisfied the lender's credit criteria.
4. Government stimulus payments – Who gets household stimulus payments?
There are two $750 payments for lower income Australians aimed at boosting the economy. The payment will be made to all social security, veteran and other income support recipients and eligible concession card holders. This includes those on Newstart and families receiving family tax benefits. Full details are available here.
5. Financial relief Strategies – Covid-19 Support
To support customers, Lenders are providing financial relief strategies, such as deferring loan repayments up to 6 months (holiday from your repayments) or extending the loan term to help reduce the monthly repayments. Clients with interest only loans (IO) impacted by COVID-19 can now request an extension for up to 12 months to help manage cashflow during the short-term volatility.
We have been advised that APRA (The Australian Prudential Regulation Authority – who look after Banks) has indicated there will not be a penalty on your Credit Report if you must use the repayment holiday option.
Some other potential options include:
• Request a lower interest rate
• Switch to Interest only repayments
• Ask for fees and charges to be waived
• Consolidate debts to make repayments more manageable
Managing through COVID-19
Job Keeper payment
Businesses will be able to access a government wage subsidy of $1500 per fortnight per employee for up to 6 months.
Cash flow boost for employers
Employers may be able to access payments of between $20,000 and $100,000 from the government to help with cashflow
Temporary relief for financially distressed businesses
The Government is proposing several temporary measures to allow more businesses to trade through this challenging period.
Early access to Superannuation
Up to $10,000 of your Superannuation can be accessed before 1 July 2020, with a further $10,000 from 1 July 2020 for approximately 3 months. Full details available here.
The Importance of insurance
Considering the current environment, now may be a very opportune time for you to review your risks and the insurances you have in place.
We understand many of you have some cover within your superannuation or independent insurance policies, but we encourage you to review these to ensure your cover suits your current needs.
We are authorised to offer Loan Protection Plan, which provides lump sum benefits for death, terminal illness and trauma, and up to three monthly benefits of up to $2,500 if you become involuntarily unemployed. Terms and conditions apply, full details are available in the Product Disclosure Statement.
Content supplied by Mortgage Achievers.