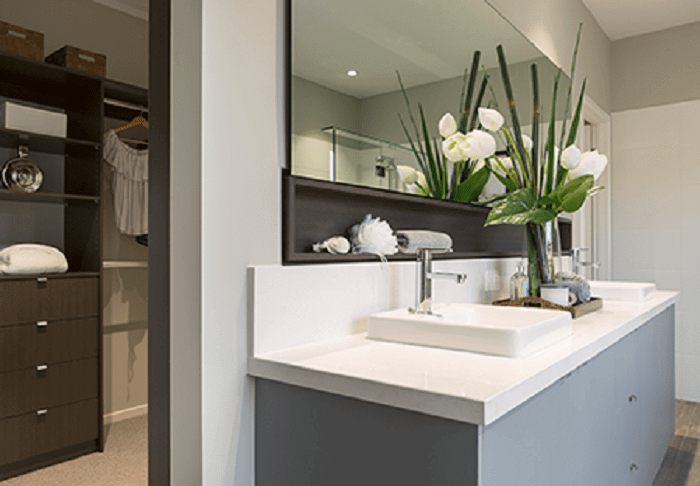 Interior Design Trends 2018
Looking for inspiration for styling your new home? Discover our top interior design trends for 2018.
Choosing your fixtures, fittings and interior style is an important step when you design and build a home because it's wholly unique to you. Fall in love with one of our top design themes to help you find your own stunning individual style.
Coastal
Coastal interiors evoke a sense of relaxation and provide the perfect private escape from the busy outside world. Create a coastal inspired environment through the use of light to mid-tone timbers, whites, bright pops of blues or greens, and rattan introduced through occasional chairs or light fittings. We styled our Barklay home design in this interior theme. Pictured here you can see the open plan living area and how the coastal theme turns your home into a Hampton haven.
Organic
Find inspiration in organic shapes, colours and textures to create the perfect calming interior. This scheme is characterised by the layering of tactile textures, comfortable and practical furniture, warm whites and plenty of greenery. A subtle colour palette provides a warm and inviting ambience to any space.
Industrial
Industrial interiors evoke a sense of history through the layering of rustic textures and eclectic furniture. When creating an industrial look, think subway tiled splashbacks, concrete-look benchtops, distressed timber and open shelving. An industrial interior is primarily functional but draws visual interest from its varied materials, furniture and objects that pay homage to a hard-working era. This is a style to have fun with!
Luxe
'Sophisticated and elegant' perfectly describes a luxe interior. This style should exude luxury and sophistication. Create the look with sleek, smooth finishes, rich timbers, marble, and accents of gold or metallic. Our Chevron 32 on display at Clyde shows this interior style. Pictured here you can see the master ensuite.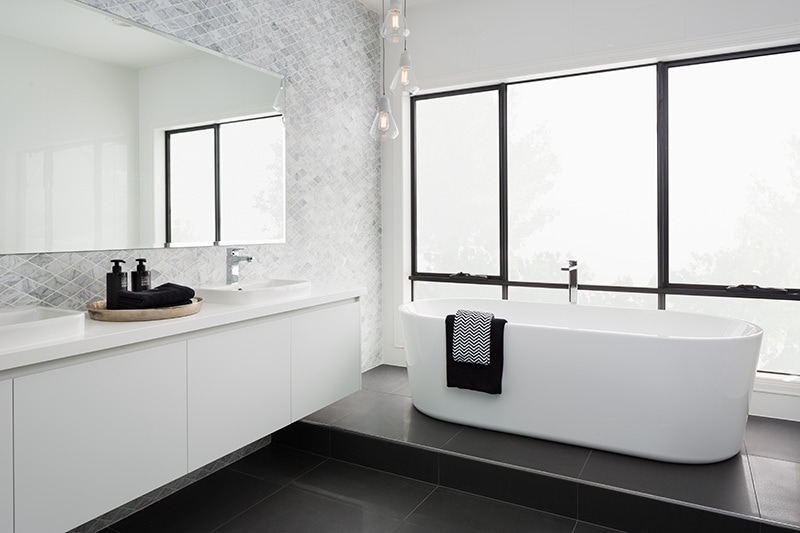 Oh, so luxe!
Watch this space for more interior design tips from our experts here at Orbit Homes. In the meantime, feel free to follow us on social media or get in contact with us to explore your home design options.