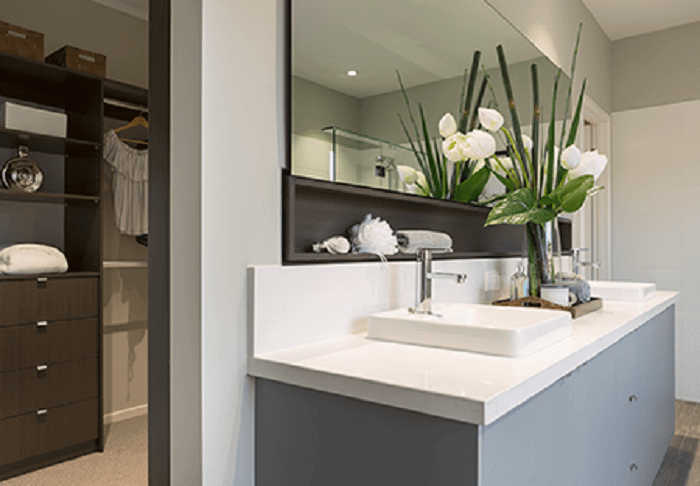 Have a Holly Jolly Christmas with these Design Tips
It's that time of the year to inject your home with festive cheer again. We've taken the hard work out for you by putting together some easy yet stylish ways you can decorate this holiday season.
Think native
This year, Christmas wreaths have had a refreshing transformation. Rather than opting for the traditional holly and ivy, why not try incorporating native flora instead? This simple update will have your home looking completely on trend these holidays.
Give DIY a try
This year, it's all about getting back to the handmade to add a touch of nostalgia and charm to your home design plans. Some easy decorations include gold or silver spray painted leaves, floral wreaths, and handmade, stamped gift wrap. Stick to a colour scheme to keep it classy, but don't be afraid to add your own personal touch. Be creative!
Reimagined candles
Candles are something almost everyone has around the home. With just a few minor tweaks, they can be transformed into beautiful festive centrepieces. Candles are an easy and inexpensive way to create a cosy and welcoming ambience to any space. Try incorporating pine cones, twine and sprigs of pine for a thoughtful touch.
Create a signature scent
One thing that we often underestimate is the power of smell. A beautiful scent can create an inviting ambience to almost any space. To create an extra magical atmosphere, look for scents that evoke the holiday season like cinnamon, cloves, citrus and vanilla. You'll find an abundance of these scents available in soy candles, melts or essential oils, or why not try your hand at creating your own scratch? Your family and friends will be impressed by this thoughtful touch to any Christmas gathering.

Wishing you a very happy holidays from the Orbit Homes Family!