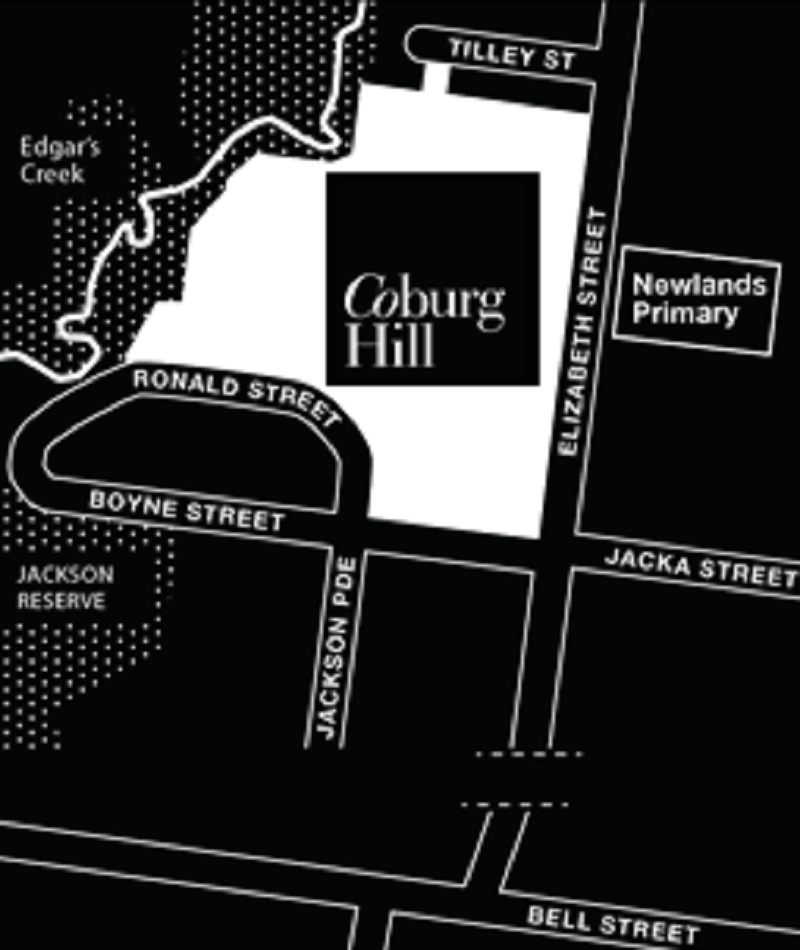 New display centres 2012 (VIC & QLD)
Coburg Hill Estate – Metropol 30!!
Coburg Hill Estate – Boyne Street, Coburg North (MEL REF: 18 B9).
"Welcome to the heart of Melbourne's vibrant, culturally diverse inner Northern Suburbs. Coburg Hill is an exceptional and elevated location, conveniently situated between many inner-city amenities available within neighbouring Brunswick, Carlton and Preston. Enjoy the very best of shopping, dining and everything in-between."
Coburg Hill Location Map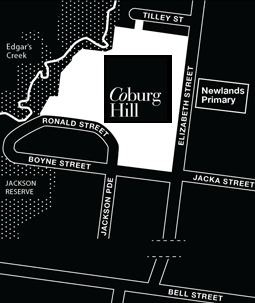 This unique display village features Orbits new ground-breaking new design the Metropol 30 – Photography coming soon!! For more information on this home go to – www.orbithomes.com.au "The Metropol by Orbit Homes, has been designed with the luxury and style of modern inner city living, but on a grand scale. The contemporary yet timeless style of the homes façade will grab your attention instantly. This design showcases open plan living at its absolute best with a large gourmet kitchen -complete with Butler's Pantry, a separate dining and spacious family area which opens seamlessly onto the covered outdoor living room.
As you walk upstairs the tranquil zone awaits you. An airy retreat and study area over the landing accesses the private balcony to the front of the home, providing a great space to relax or learn. The first floor also has 3 dou¬ble bedrooms and 2 bathrooms, the Master offering a spacious W.I.R and luxurious hotel-inspired ensuite. Complete with Double Garage, Powder Room and fully fitted Laundry, the functional yet stylish Metropol home design offers all you need for a modern family lifestyle."
Berry Lane Estate – Eton 20, Modena 26 & Seavue 39!!
Berry Lane Estate – Tangelo Grove, Mernda (MEL REF: 390 H11). Berry Lane is a prestigious new residential community rich in heritage and takes its name from the original 1850s Bluestone paved road that once bordered the northern edge of the estate and provided access to the Plenty River Flour Mill from Plenty Rd. Just 26kms north of the Melbourne CBD, Mernda is in the City of Whittlesea which is one of Melbourne's five major metropolitan growth areas.
Berry Lane Location Map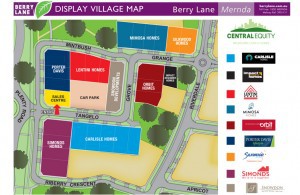 This up and coming display villages showcases Orbit homes new and innovative deisgns the Eton 20, Modena 26 & Seavue 39. These 3 cleverly thought out designs are suitable to different sizes families and are definitely worth a visit.

To see more images of these designs go to – www.orbithomes/newhomes-victoria
Rochedale Estate – Oasis 33 MK1 & Seavue 40!!
Rochedale Estate – McDermott Parade, Rochedale (UBD REF: 202 B15). Located just 12km from Brisbane CBD the excitement of living in a brand new and pacesetting community has heightened at The Rochedale Estates in the southern Brisbane growth corridor, with the opening of the residents' Lifestyle Centre.
Rochedale location map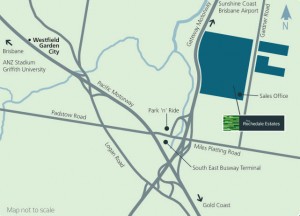 Featuring the Oasis 33 MK1 and Seavue 40, these two homes are the perfect for families looking for space and comfort...
To see more images of these designs go to – www.orbithomes/newhomes-queensland