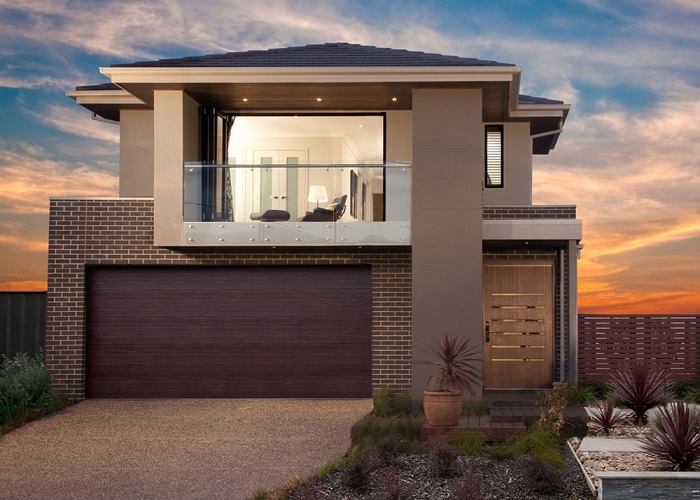 Living in Melbourne's finest luxury homes
Finding designer home builders in Melbourne is not an issue, it's about finding someone you can trust with building your future home. Orbit Homes is one of Melbourne's best luxury home builders, with over 35 years of experience in building quality luxury homes. These home builders specialise in inner city living, knock-down and rebuild plans, as well as custom designs. So if you're searching for a luxury home that's a little different, then Orbit Homes can definitely help you. As professionals in luxury home building, Orbit Homes strive to deliver new house designs that cater to your needs and exceed your expectations. You'll be able to enjoy your surroundings and unwind in the comfort of a stylish yet affordable home. Orbit Homes' luxury home designs are suitable for your busy lifestyle, and provide you and your family with the space to growth with timeless satisfaction. To keep up with changing trends and desires, Orbit Homes are consistently upgrading and presenting new luxury house designs, three of their latest being the Sorrento 45, Chevron 32 and Barklay 29, which are on display in Craigieburn and Clyde North. These homes not only come with designer specifications but are also practical and maximise the available space. These features make these homes ideal for everyone from couples who planning to have a family someday, to growing families who need room to work, live and play.
The innovative Sorrento 45
Spread over two spacious levels, this five-bedroom, three-bathroom, designer quality home has a small footprint while maintaining style and flair. Inspired by Urbane Coastal living, the kitchen and dining area of this luxury home flow seamlessly into the family living and outdoor area. This exciting aspect gives this home a harmonious and inclusive feel for family and friends to enjoy.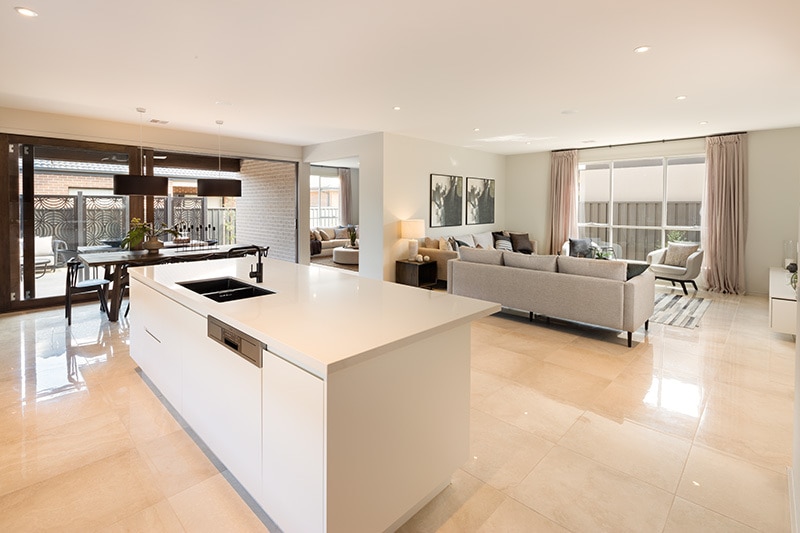 The striking Chevron 32
With a designated media room, this stunning family home is art deco inspired, boasting a contemporary twist that's sure to delight even the most fastidious. Featuring four bedrooms and three bathrooms, the Chevron 32 embodies open plan living at its finest. The gourmet kitchen flows effortlessly into the outdoor al fresco, inviting the outdoors into the home to create a beautiful living space.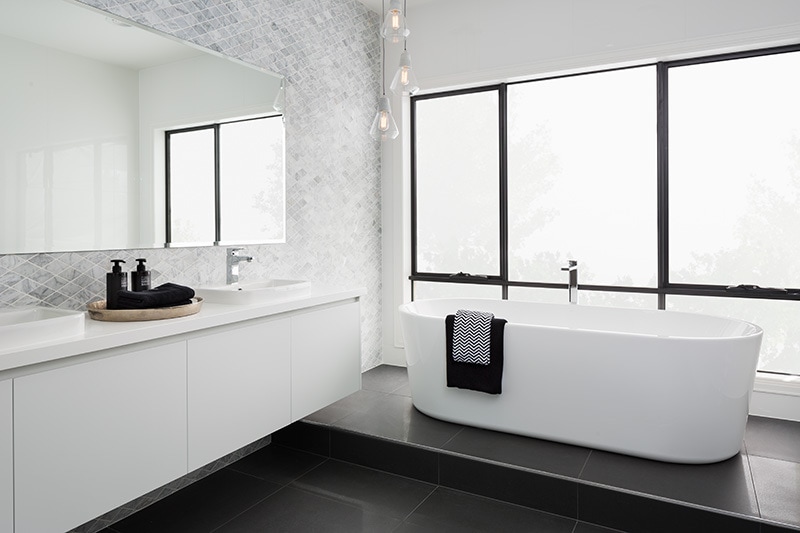 The state-of-the-art Barklay 29
A single storey delight with four bedrooms and two bathrooms, the Barklay oozes luxury from every cornice. This home is the epitome of elegance, with a walk-in wardrobe in the master bedroom and fully appointed ensuite. Entertaining is also a pleasure, with a chef's inspired kitchen and generous pantry. Overall, the open plan in this stunning new luxury house design creates the perfect environment for all family members.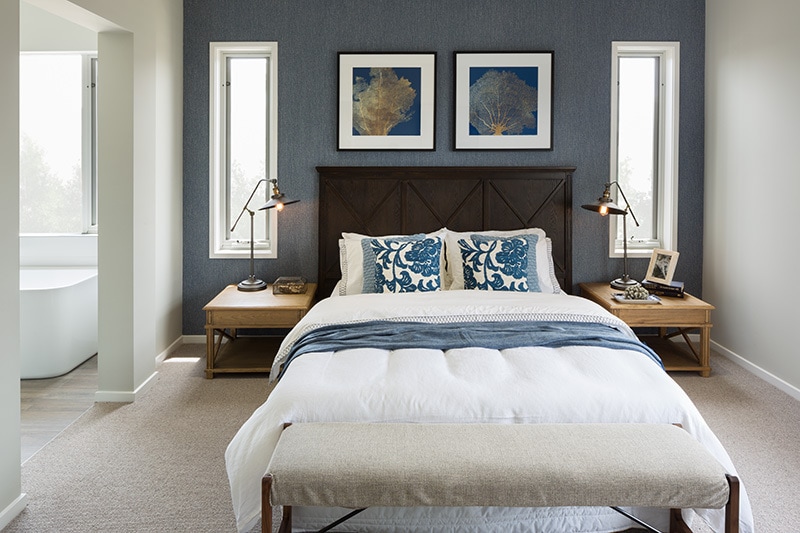 All of these new luxury house designs come with quality Caroma fixtures and fittings, Caesarstone benchtops and Westinghouse appliances. Other features include a choice of facades, tiled splashbacks, and soft close drawers. You can also select from a tiled or Colorbond roof, and a range of Austral Brickwork when building with Orbit Homes.
The Sorrento 45, Chevron 32 and Barklay 29 also include 'living luxuries'. These are unique Orbit Homes luxury additions throughout the home that give these designs a spacious and opulent feel. Inclusions in this range are Scotia cornice of a wider 90 mm size and higher ceilings that have a reach of 2550 mm. These homes also have three coats of Taubmans paint, double power points throughout and a 6-star energy rating to maintain a luxurious standard of living while reducing costs. These new luxury house designs are just three samples from Orbit Homes' Premium Living range, also known as the luxury collection. If you're worried about the affordability of such luxury living, Orbit Homes has you covered. Despite these homes being high-spec inside and out, they come at reasonable prices. For a full list of the Premium Living homes on offer, contact Orbit Homes at 1300 672 484. Living in your new luxury home is just a phone call away, why wait until it's too late?