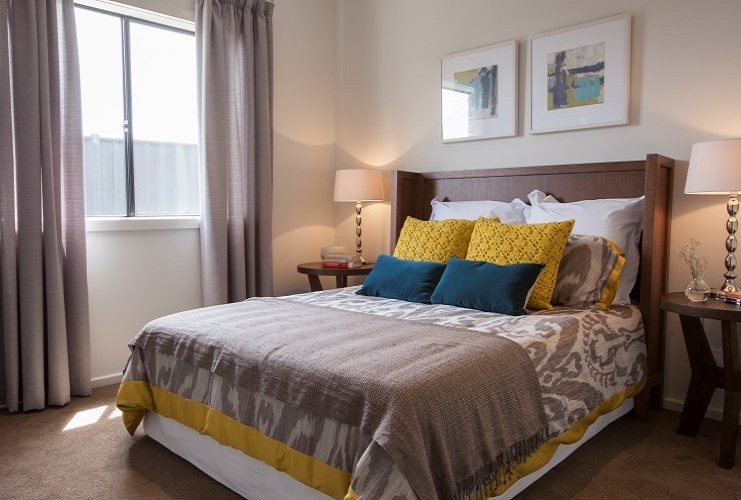 Guest Bedroom Design And Styling
As a new home builder Taking inspiration from the new series of The Block, the first room reveal is a bedroom. A master bedroom is something we place a lot of thought into, however the guests' bedrooms are sometimes forgotten. Often we can think of the guest bedrooms as small rooms with a bed, wardrobe and not much else. Many custom home builders will tell you, the interest and design in guest bedrooms has increased. We will share some tips to help keep your bedrooms simple, functional and designed well.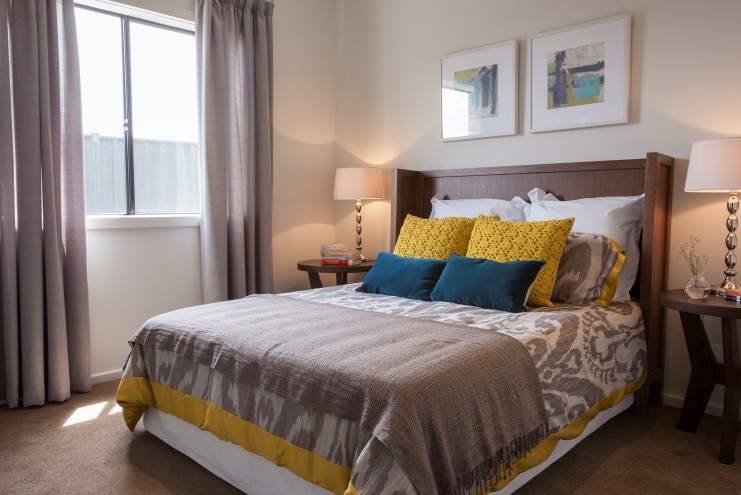 Craigieburn Aston Display, Acacia 34 Home design
Every bedroom has to have a bed in the room; beds can be overwhelming and fill the whole room as they are so big. In a custom designed home you will be lucky enough to control the other elements in the room, this is where you can come up with practical and appealing features. Pay attention where to locate the wardrobe in the room, make sure it is clear of major objects and the circulation flows. Expand your wardrobe and create a cute study nook built in, great for kids to grow into their room. Window location is important, a bedroom feels nicer when the first thing you wake up to is a pleasant view out the window. Design wise take cue from a new trend and use alternate items in your bedroom to save space, you can use stools as bedside tables.Have fun with your furniture, pendant lights save space and are a great way to add a splash of personality to any room. Use rugs to define space, make a statement, or just create a mood.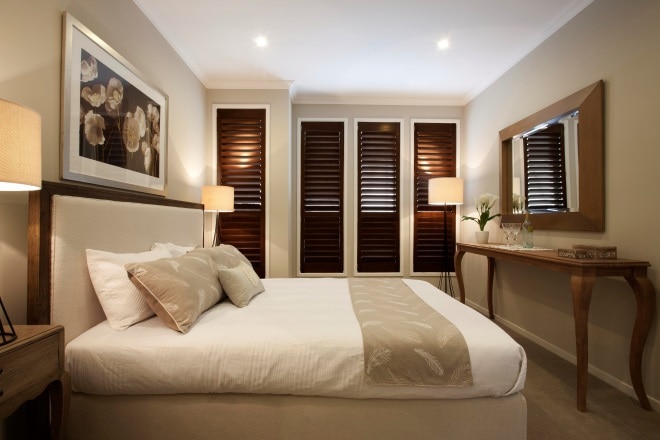 Signature Home – Villina 23
Lucky for Orbit Homes' buyers, something unique we offer as a home builders Melbourne we specialise in new homes, custom design and modifying our plan to suit your needs. You are able to modify bedrooms wardrobe spaces, walls, windows, room sizes and more. We note flexibility as one of our unique services offer by new home builders Australia. To learn more about our home building plans visit a display location near you.