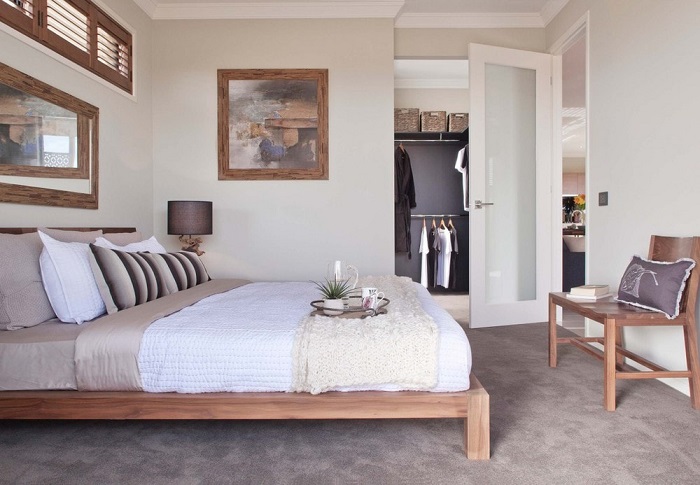 Spring 2014 Design Trends!
Spring has sprung! As we commence into the warmer months and say goodbye to the Winter season, we can start fresh and create a new feel to our homes.
Spring's arrival is always associated with change, be it of blossoming flowers or cleaning out variety. So why not also give your living quarters a seasonal spruce up? If the thought of redecorating gives you hives, take a breath, we're not talking about a massive overhaul here. Much like the selective approach you apply to your wardrobe (ladies), you can easily update your abode with just a few pieces.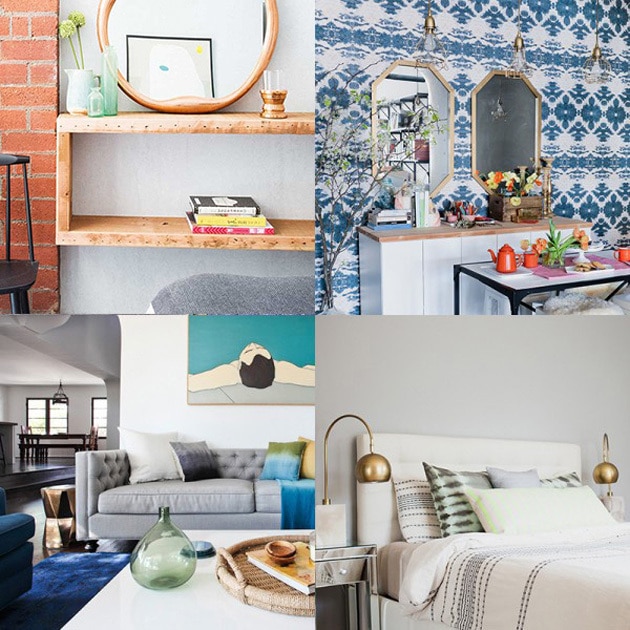 To guarantee your design integrity isn't compromised in the process we came up with a few styles to help pinpoint which spring 2014 décor trend best suits your aesthetic.
Trend #1 - Beautiful Brass Details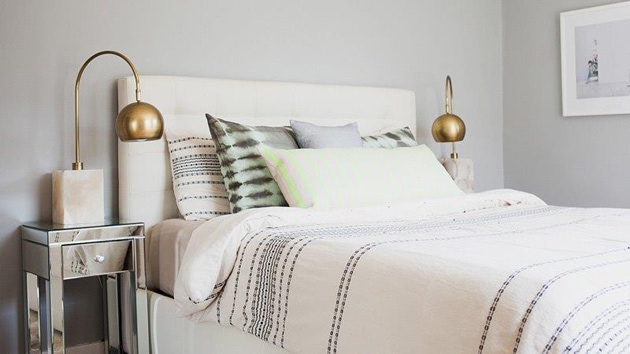 If you want to try something different and new, try incorporating sleek, industrial elements into your home. Go ahead, splurge on an all-metal dining-room table. Or if space is an issue, a well-placed lamp does the trick. Remember the industrial trend is very popular now so try and find one off pieces that show a sleek take on the trend like these metallic accents by a softly dressed bed.
Trend #2 - Pops Of Peacock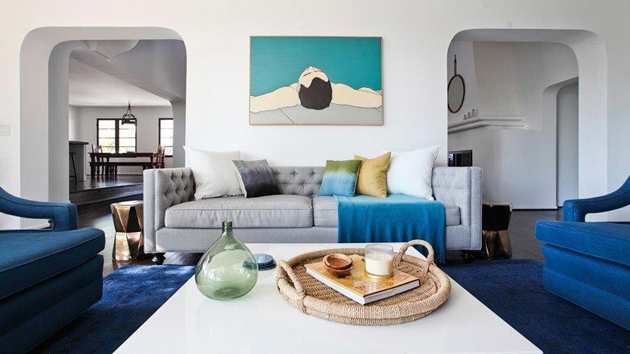 Who doesn't love a rich jewel tone? If you weren't ready to embrace this luxurious trend in Winter but loved it all the same then it's time to show off bright and bold colours. So your décor scheme won't become overwhelming, accent neutral pieces with strategically placed accessories in rich, saturated hues. A neutral couch can handle many bold and bright colours start to collect cushion covers on your travels. By purchasing only the cushion covers you won't have mountains of hard to store pillows filling up your linen closets.
Trend #3 - Wild Wallpaper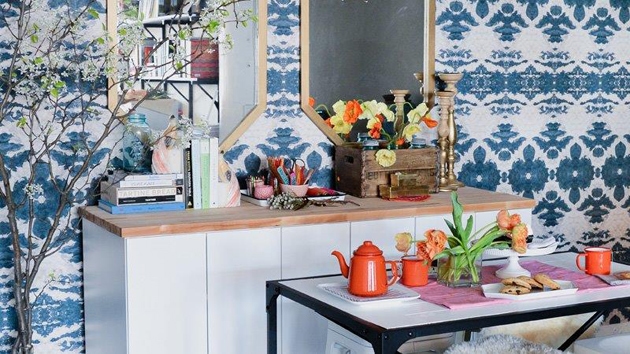 Whether it's sophisticated geometric, romantic floral or unexpectedly abstract, punchy prints always catch the eye. Take your passion for pattern beyond the obvious throw pillows and rugs and experiment with intricate wallpaper. If you're scared with the commitment of permanent wall paper there are a ton of self-adhesive options to choose from so you can add an accent wall or spice up an entire room in a snap—and then switch it out later if you change your mind. A great place to start is in the kids bedroom or study.
Trend # 4 - Minimalist Timber Accents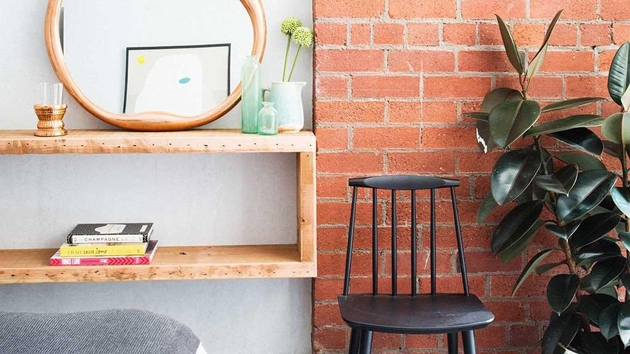 A trend we have seen grow over the past year, thanks to renovation TV show The Block, this means there are an abundance of small to large timber accents pieces readily available anywhere and everywhere. If you're drawn to clean lines, timeless silhouettes and modern elements, embrace the less-is-more approach by keeping surfaces free of clutter with the help of a playfully mod mirror or a modern wooden lamp and exposed bulb. We hope you have enjoyed our Spring 2014 design trends forecast.If you want to see more Spring 2014 design trends you can follow Orbit Homes on Pinterest -