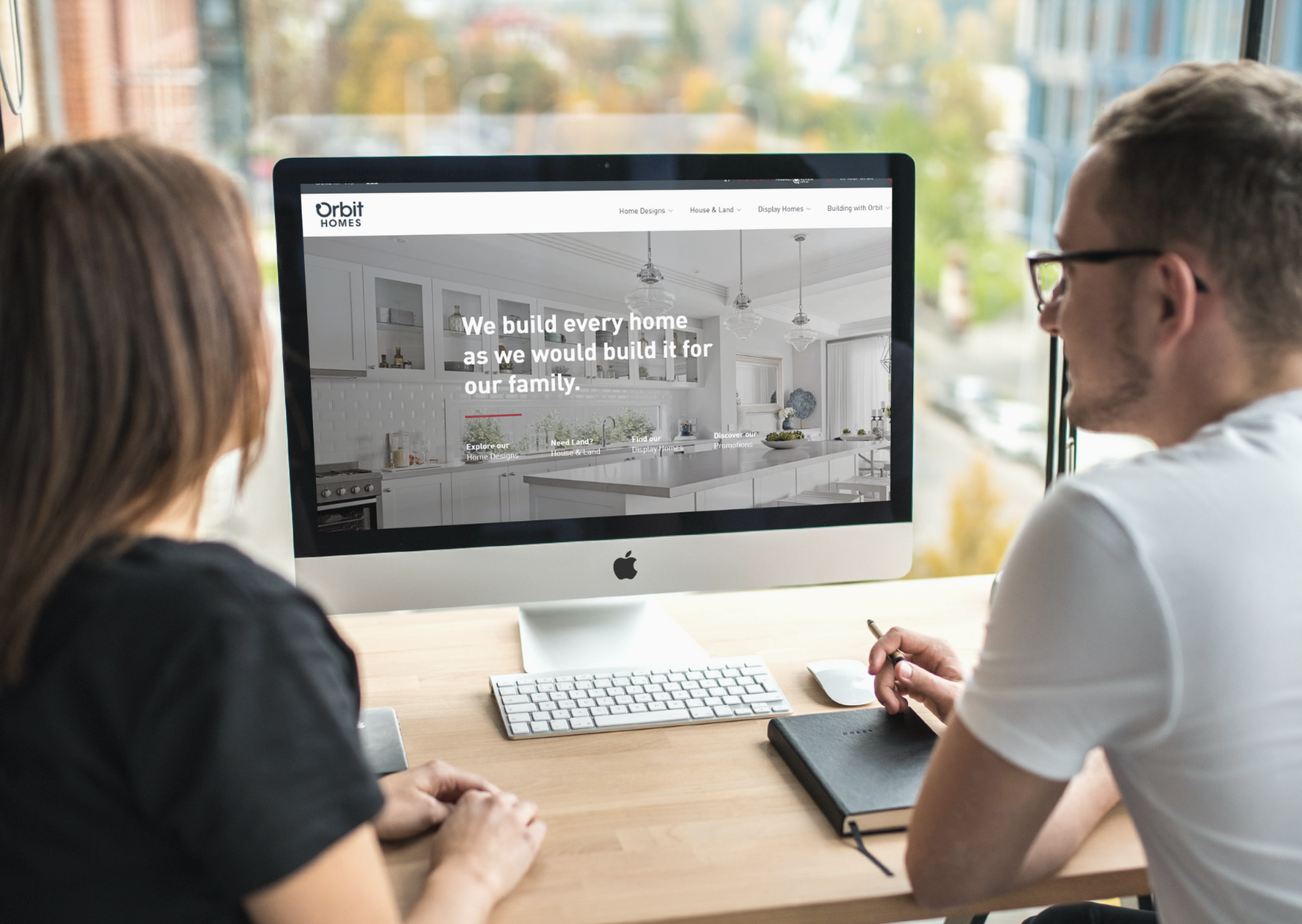 Budgeting 101: Saving For Your Dream Home
Whether you're looking to build your first family home or considering property as a way to grow your investment profile, being able to bring your dreams to life is a truly spectacular milestone in one's life.
Here are three of Orbit's top budgeting tips to help you get started on your home building journey sooner.

1. Creating a realistic budget
Developing an achievable financial budget should be the first step in saving for your dream family home.
By predicting your weekly/fortnightly/monthly income and expenses, you'll be able to make accurate financial decisions as well as create an achievable timeline for when you would like to commence your path to home ownership.
In order to start your building journey with Orbit, a $3,000 non-refundable preliminary fee is required post- the finalisation of your home design with your New Homes Professional. Additionally, a $2,000 payment is payable at your New Home Proposal appointment (if applicable) in order to proceed with your building and HIA contract. During the first step of your pre-site journey that is when the 5% balance of your contract is due, less any deposits already paid.
Whether you're an excel wizard that loves creating tables via templates, a tech-savvy individual who prefers innovative apps or alternatively an old school at heart who prefers the good old pen and paper method, ultimately finding the best tool to manage your budget is up to you!
Furthermore, our friends at ARG has recently released a free budget planner calculator to help you begin your savings journey and to take control of your personal finances today. Access it online here.
2. Automate your savings
Another great way to start increasing your funds towards your 5% home deposit is to set up automatic transfers from your everyday account.
Here's how it works. Firstly, decide how much of your income you would like to contribute towards your dedicated home deposit account. Ensure that the monetary figure that you decided upon is achievable within your weekly/fortnightly/monthly budget.
Secondly, select the ideal date for when you want the automatic payment to occur. Aligning the dates with when your payslip and/or other avenues of income come in is a great way to ensure the allocated funds are removed from your day-to-day spending account.
Most Australian banks offer direct transfers via their self-service banking solutions, available through their mobile apps as well as web services platforms.
The perks about this method of saving is that it lightens the mental load that often comes with saving as well as allowing you all the possibilities to reach your financial goals sooner.

3. Seek professional advice
Not only are mortgage brokers helpful in predicting your borrowing capacity and finding the right loan for your home-building needs but they can provide you with useful information on how to better manage your finances to maximise your options.
With decades of experience in first home owners as well as property investment loans, they'll be able to provide you with expert opinion on how you can achieve your financial goals sooner based on your needs and circumstances.
Orbit have got a variety of recommended mortgage brokers that our New Home Sales Professionals work closely with. Each of these brokers offer independent financial and mortgage advice during your home building journey to help you confirm your budget as well as finance plan prior to the finalisation of your dream home design.
To get help with any of your finance-related questions, speak with a New Home Sales Professional at your closest display center.