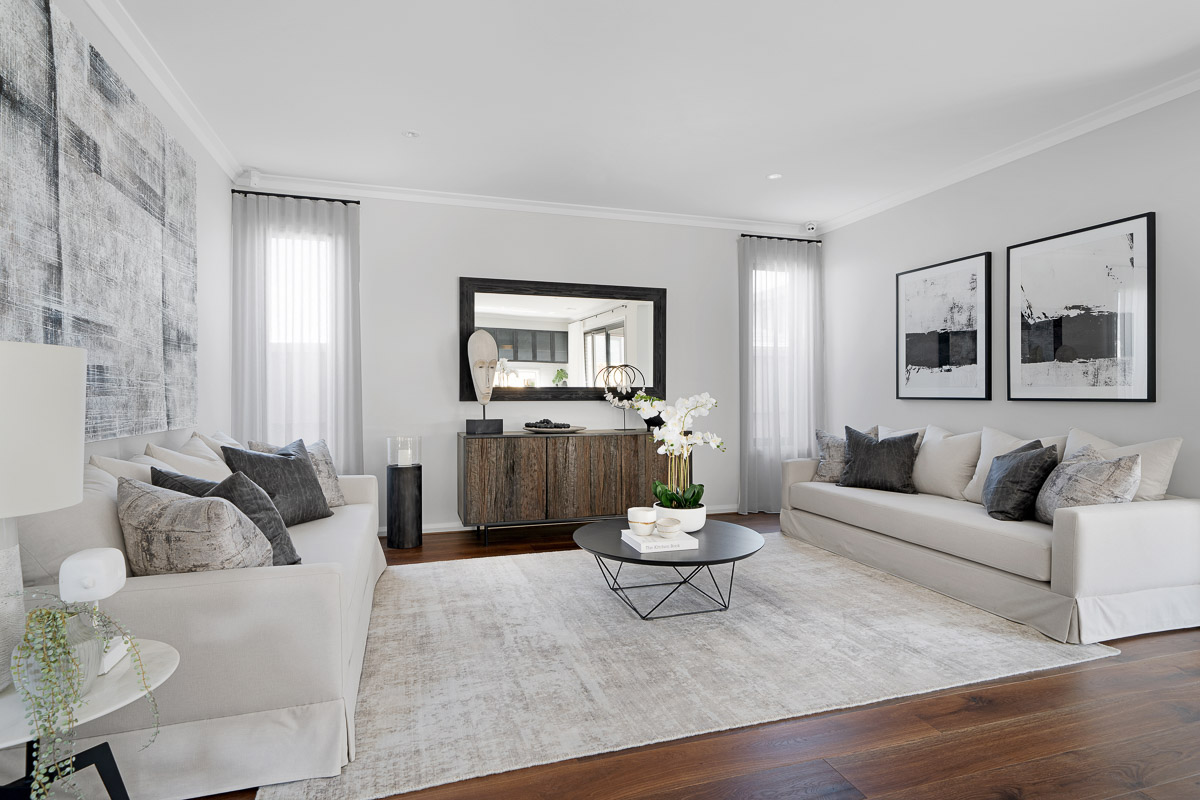 Video Tour: Bolton 362 at Harpley Estate
There is a sense calm and glamour as you enter the Bolton 362. With the rustic floors, neutral paint colour and wide entry passage.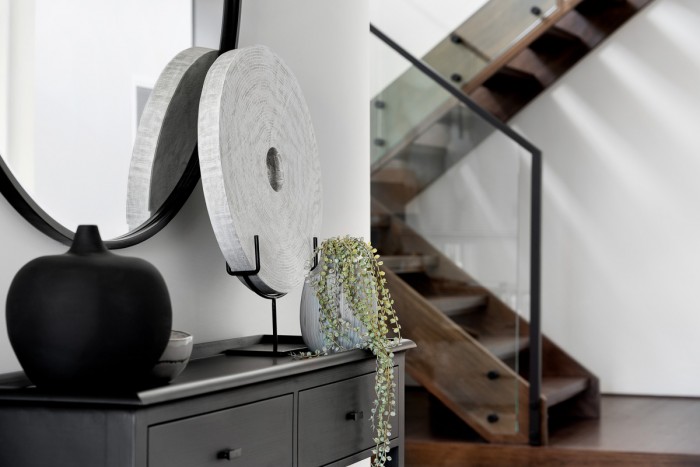 This display has been styled in the scheme of Weathered Luxury which is based on the Japanese wabi-sabi ethos. (Creating beauty in disorder from imperfect beauty). There is a heavy appreciation for unexpected beauty in weathered objects. By using raw, natural and unique materials which are harsh, contrasting and yet beautiful this adds a sense of purity with unique detailing, creating a modern luxe space.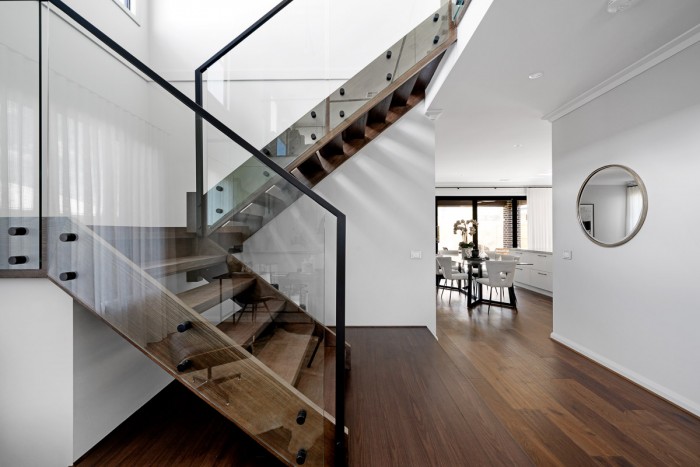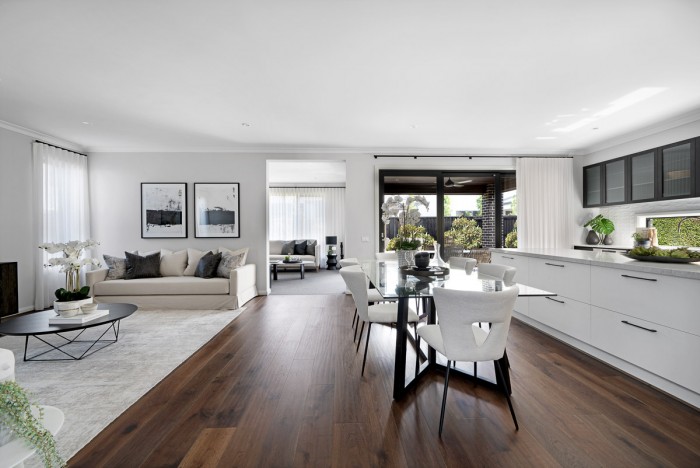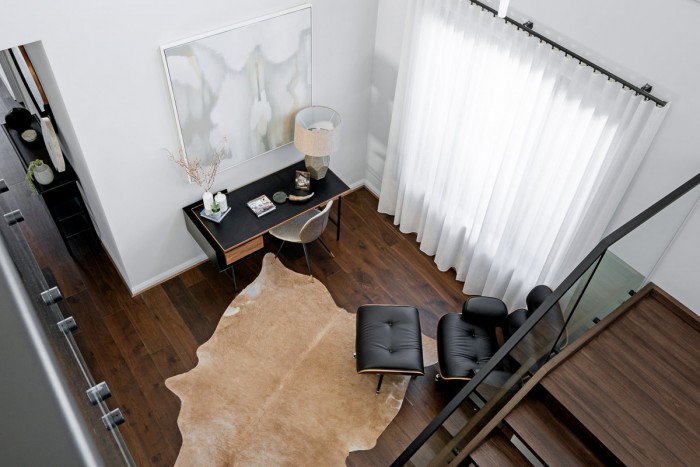 To create the Weathered Luxury look use rustic timber floors, textured dark tiles and textured cabinetry to enhance the raw and natural elements. The addition of gun metal tapware brings a touch of elegance and uniqueness.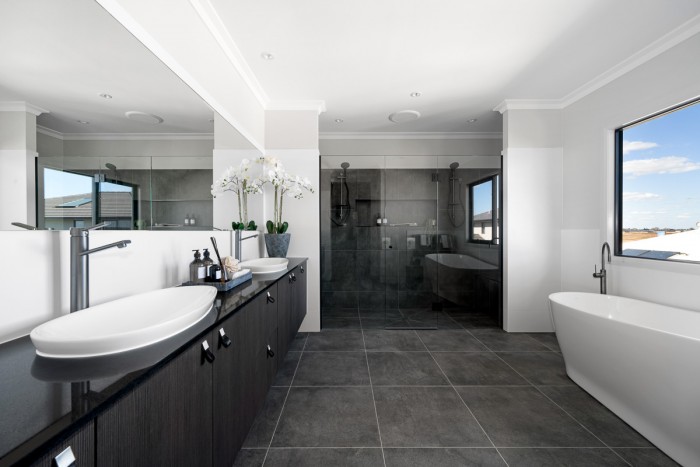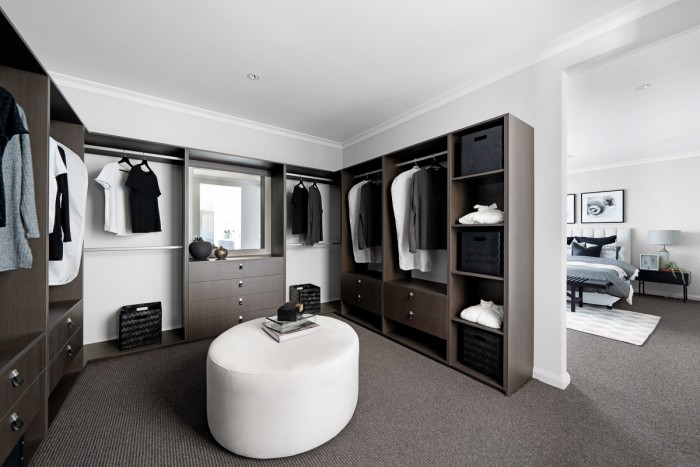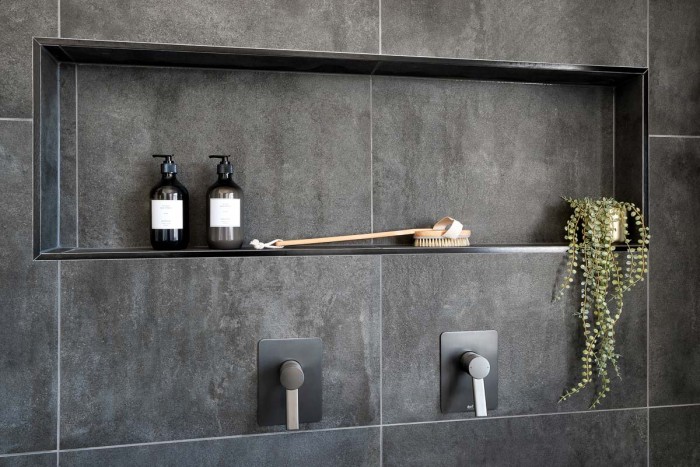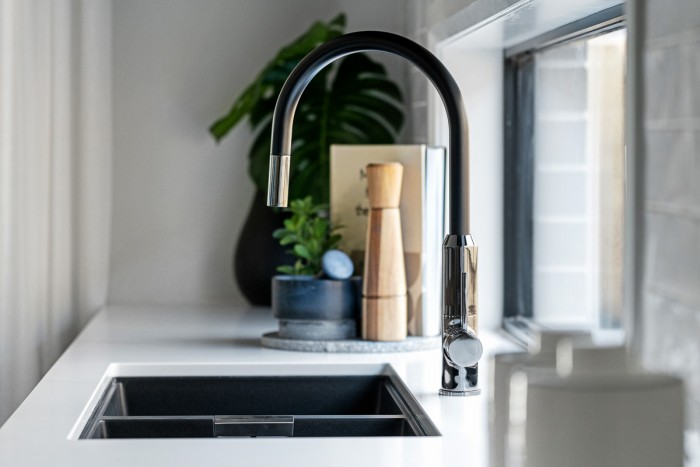 This home is luxurious, spacious and modern, however understated. The weathered elements add a reassuring sense of peace and tranquillity. The grand void and staircase at the centre of the home combine with an abundance of natural light and natural touches transport you to a place of calm and you can easily forget where you are.