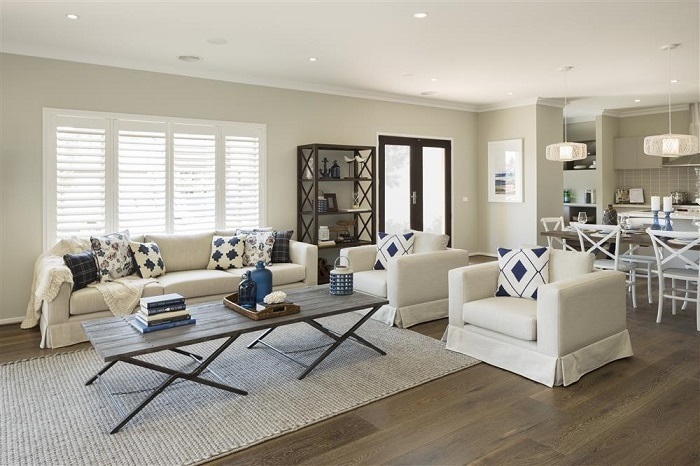 Our Favourite Summer Design Trend
Coastal Styling 101
The end of the year is approaching and the weather is heating up. An affordable and luxury home design is easy when you bring the fresh feel of a summer vacation into your house with these simple styling tips.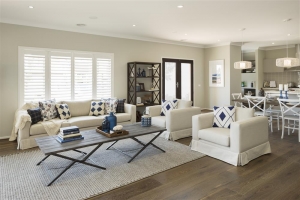 Barkley 29 - Living room
Styling Tip #1: Keep it light & bright
Nothing says 'coastal' like a well-lit and bright interior. White or light floors and walls create a relaxed and welcoming environment. You can draw inspiration from natural elements such as pebbles, sand and driftwood to create your own oasis.
Styling Tip #2: Woven neutrals
Natural and white coloured rattan and wicker furnishings are all the rage this summer. Try introducing this trend into your living space with occasional chairs or light fittings. These inexpensive updates can really transform a space to embody a coastal vibe and are temporary enough that they can be changed out when desired.
Styling Tip #3: Add texture
While winter is all about layering up and keeping cosy, summer is all about flowing fabrics that emulate a calming sea breeze. Think soft sheers or white and neutral linens. Organic and textured fabrics will also provide a relaxed ambience, which is perfect for those long summer days.
Styling Tip #4: It's all about colour
Now that you have your base palette in place, why not try introducing some colour? Try adding a burst of blue or green to add fun and freshness, or introducing soft pastels to enhance tranquillity. Look for scatter cushions that incorporate patterns to uplift the space. Embellishments via tassels or wooden beads can add a fun and natural vibe to a space too. After all, it's all in the details!
You can see more of these styling tips in our Barklay Premium Living home design.