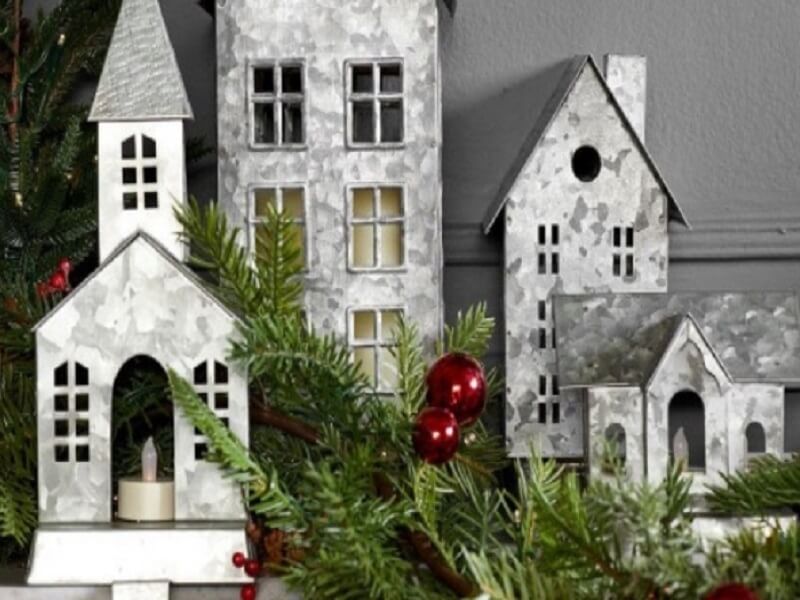 Make Your Home a Winter Wonderland with these Design Tips
This Christmas, we take a journey back through our four key design themes of 2018 and use them as the basis for our festive decorating.
Luxe
Go luxe this Christmas with a beautifully elegant and indulgent look. This style complements a moodier, refined interior. Bring the luxe Christmas look to life with touches of gold or brushed brass, glass and plush fabrics.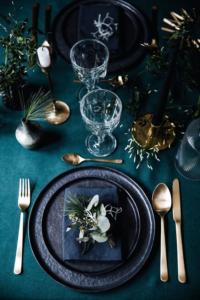 It's also best to stick to one- or two-colour tones at most to achieve a harmonious and high-end look. Avoid going overboard where possible – this theme benefits from a few carefully picked statement pieces, rather than mashing together lots of competing items. These gorgeous Art Deco tree toppers from West Elm add the perfect touch to a luxe theme: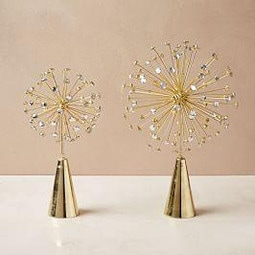 Coastal
What better way to decorate in our native, warm climate than with coastal-inspired Christmas styling? The trick to keeping this style sophisticated is not to overdo it. Incorporate subtle coastal influences with touches of silver and blue against a base of sandy, neutral tones.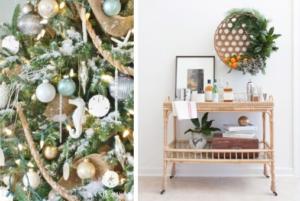 Experiment with rope or hessian as a natural alternative to tinsel. Ceramic elements also work well to emulate real seashells. Pair with some lanterns to create a stylish, summery Christmas.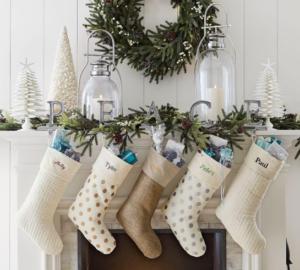 Image source: Pottery Barn
Organic
This is a beautiful homely and humble theme that is also perfect for the budget conscious. By going organic, you can have a bit of fun with DIY and even source materials from your own backyard! Think wreaths made of natural foliage and weathered branches adorned with string lights. The best part is you can get the whole family involved in true, hands-on, Christmas spirit! It's all about creating your own traditions and memories for years to come.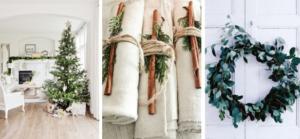 If you're not feeling quite in the mood for going entirely DIY, then mix-and-match-it up with decorations such as these from Adairs: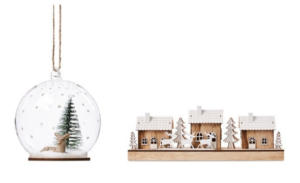 Industrial
If your home has Industrial elements, then here are a few ways you can perfectly translate this theme into your Christmas decorating. An industrial-styled interior makes the perfect base to add traditional green, red, gold and silver Christmas colours.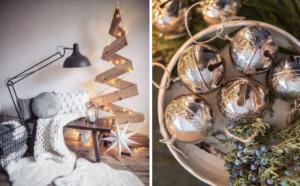 To achieve an authentic look, opt for vintage-inspired decorations, especially ones that have a weathered or galvanised finish. Recycled components are also strongly encouraged. This will give you the perfect cosy yet industrial ambience! This galvanised village from Pottery Barn would be the perfect starting point: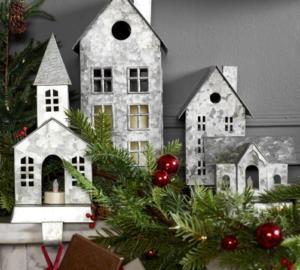 With these four themes to jumpstart your creative ideas, we trust that you'll have a very beautiful home to celebrate Christmas in.
From the team at Orbit Homes, we wish you all the very best for the season ahead.