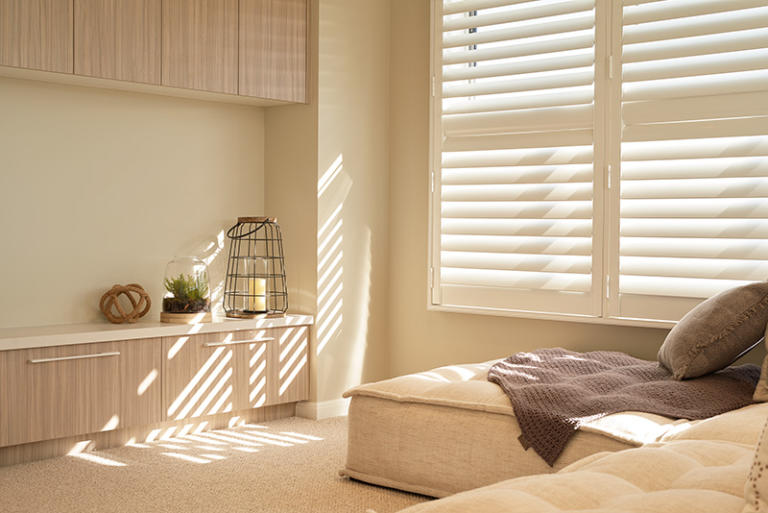 10 design tips to new year, new you, new home
The New Year is kicking off nicely, and while it's not springtime just yet, this might be the perfect time for you to do some cleaning and redecorate your home. We've put together 10 easy-to-follow tips with the help of our Interior Design expert Priscilla de Luca to help you feel like you've got a new home for the New Year…even if you don't.
1. A new theme for a new you
The options are endless. Your theme can be anything from a simple yet core colour palette to a 'traditional' style, but the key thing here is to pick your theme and stick to it. From there, you can build on it until you get the exact look you're going for. Start by choosing no more than two or three main colours and create a mood board. Then, let your imagination take over!
2. ART you glad for introductions?
Add some artwork for that little extra touch to an often overlooked space: the walls! Choose a print, photograph or a framed tapestry that you love and let it harmonise the flow of the area. Draw inspiration from the colours and textures of the artwork to help inform your surrounding decorations.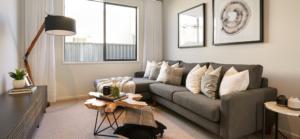 Image from our Balwyn 220 design
3. Patterns work best in pairs
It may seem a decorating faux-pas, but rest assured that you can pair different patterns and textures together to create a unique vibe. My only tip is to ensure any prints and patterns complement each other: mix up your core colour palette and combine bright prints with subtle and flat alternatives for balance.
4. Turn green without envy
Not only are there design benefits to adding an indoor plant or three to a chosen space, but there are also some health benefits. The pop of green the plants provide will help to enliven any area—and freshen up the air—and could be the perfect complement to your main colour palette.
5. Mix it up
They say good things come in threes. Well, good things also come in fives, and other odd numbers, especially when it comes to home décor! Try arranging accessories with different heights, textures and tones together on bedside tables, sideboards and table centrepieces for that proportionate little touch of style.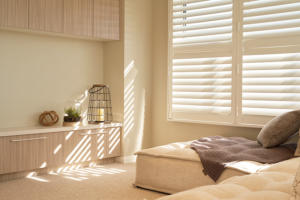 Image from our Bolton 39 design
6. Make a 'step-ment' with a new rug
There's nothing wrong with some items serving two purposes, so why not get a new rug that not only adds comfort but style too? A statement rug can create just the right aesthetic without being a permanent fixture. Remember to think about size to avoid an ill-proportionate design element in your styling.
7. You know we're light about this
Lighting has the power to drastically enhance any room in your home to make it inviting or not, so it's important to get it right. Impermanent options like floor and table lamps can warm up any area in seconds, especially in hallways, living spaces and bedrooms.
8. Invest in long-term comfort and style
While it may be tempting to invest in living or bedroom furniture based on current trends, I put more emphasis on choosing a piece that's high-quality and can be easily adapted to suit your design changes over the years. Not only is this a more efficient and cost-saving option, but homeowners are truly able to express their personalities with temporary accessories like throws and pillows.
9. Soft minimalism is all the rage
We predicted Soft Minimalism as the trend for 2019, and for good reason too. Its ability to blend, the simplicity of the main design aspects, and ergonomic features of the furniture all make for a liveable and warm yet uncluttered style. As I said, spring isn't quite here yet, but you can definitely get a jump start on your cleaning!
10. Make a splash in your bathroom
While people are often hesitant to make over-the-top and permanent bathroom style choices, there's no reason why you can't add some fun and bright pieces to this often neutral space. Pick up a few lush towels with fun patterns and colours, or a few cute basin accessories for that fun little flair!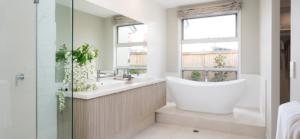 Image from our Oceania 288 design
Now that we've given you a range of tips and ideas to play with, all that's left to do is pick one, start anywhere down the list, adapt to your tastes and get to styling!
Stay tuned to the blog and follow our social media to get more expert tips from our Interior Design team.
Alternatively, you can book an appointment online with our Orbit New Home Specialists to talk you through the buying and building process with Orbit Homes.