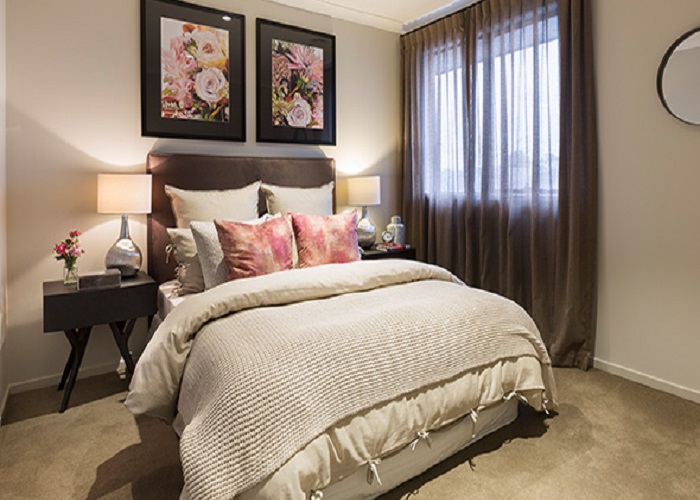 Winter Interior Styling Trends 2018
Winter is officially here! Incorporate an easy luxury home design this winter by following these quick and simple styling tips from our newest Interior Designer, Priscilla De Luca. We asked her to search the best interior design stores and research on Pinterest and Instagram to discover which trends the Orbit Interior design team are loving for this season.
Top interior design trends for winter:
Jewel tones, sumptuous velvets and moody cabinetry. These are some of the trends you can expect to see in interiors this winter.
Jewel tones
Velvet
Moody cabinetry
Bold and natural stone colours
Jewel Tones
Jewel tones can be easily applied through a fresh lick of paint, bed linen, window furnishings or even light fittings. Rich emerald green or sapphire blue immediately add drama to an otherwise bland interior. Try applying these ideas to a bedroom or living space for a decadent winter change up.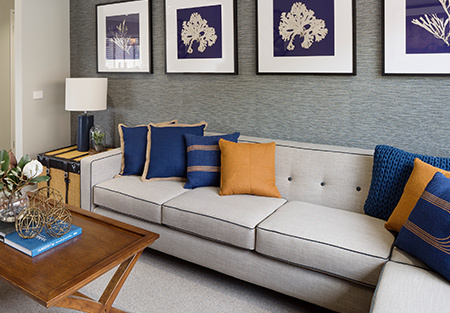 Image from our Barklay 29 design
Velvet
Velvet is one of those beautiful, tactile fabrics that can instantly add a decadent touch to a space. A touch of velvet can help create a cosy space to retreat to when we are limited to spending more time indoors. With a wide range of affordable homewares on the market, this is a definite must-try for this season.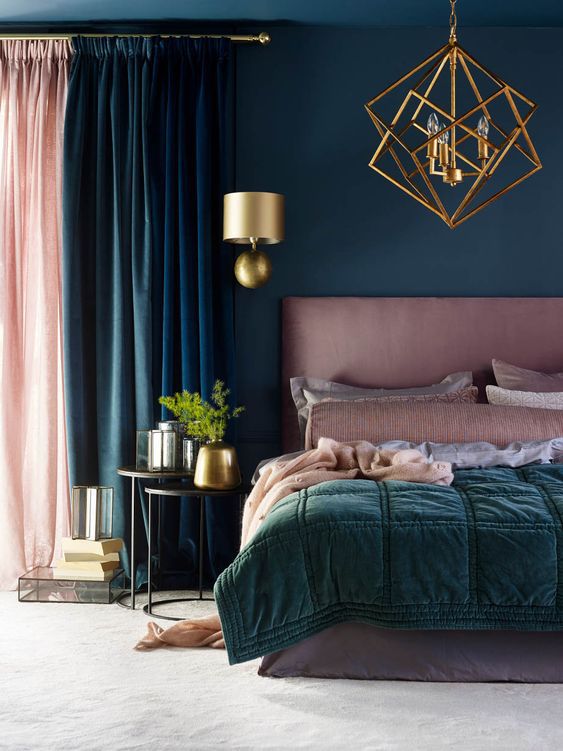 Moody cabinetry
White-on-white cabinetry has always been in vogue, but what's hot this season is rich, dark tones. Dark tones and shades such as grey, black and navy work well as a base palette, allowing contrasting colours to 'pop' against them. Rich timbers and metal finishes such as copper, brass and gold complement well and enliven a dark colour scheme.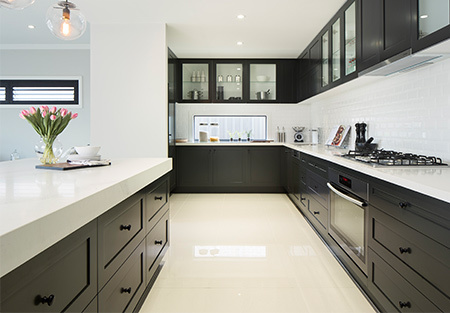 Image from our Chevron 32 design - on display at Highgrove Estate in Clyde.
Bold & natural stone colours
Natural stone is still a strong trend in interior design at the moment. However, expect to see it available in moodier colour tones, and even pinks and orange, to add warmth. Add a touch of wintery elegance to your interior by introducing this trend through inexpensive items such as candle holders, coasters and other home decor.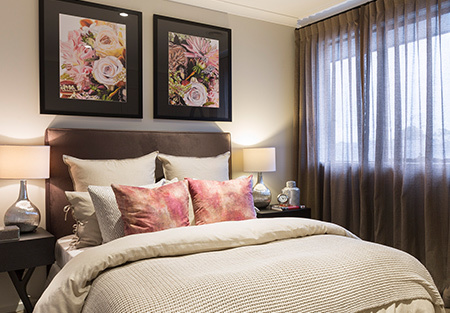 Image from our Bellevue 309 design - on display at Harpley Estate in Werribee.
Stay tuned to our blog and follow our social media to view more style tips from our Interior Design team. Why not jump onto Orbit's Pinterest and start creating your very own mood boards for winter?