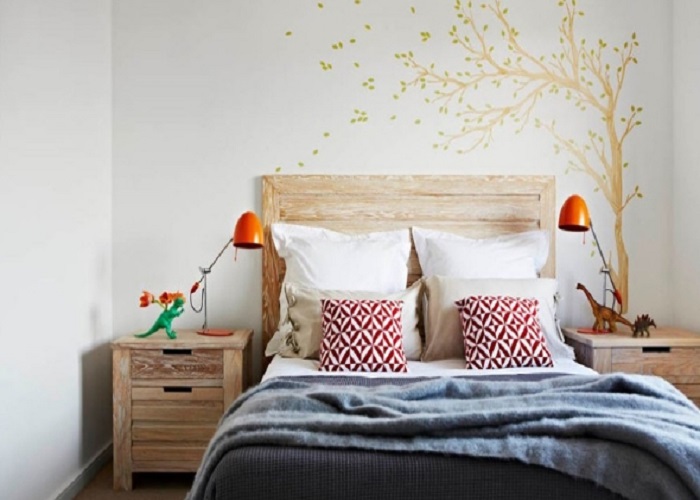 Design Trend: Organic
Looking for luxury home design inspiration for styling your new home?
Choosing your fixtures, fittings and interior style is an important stage of building a home that's unique to you.
Let's talks organic
Find inspiration in organic shapes, colours and textures to create the perfect calming interior. This theme is characterised by layering tactile textures, comfortable and practical furniture, warm whites, and plenty of greenery. A subtle colour palette provides a warm and inviting ambience to any space.
Create the look with these top four style tips:
1. Warm whites paired with warm timber: A subtle, light and bright colour palette can provide a warm and inviting ambience to any space. Focus on whites with warm undertones, and add depth and intrigue through mid-tone timbers in the form of furniture and joinery. The key to creating an organic interior is to keep it minimalist – less is definitely more!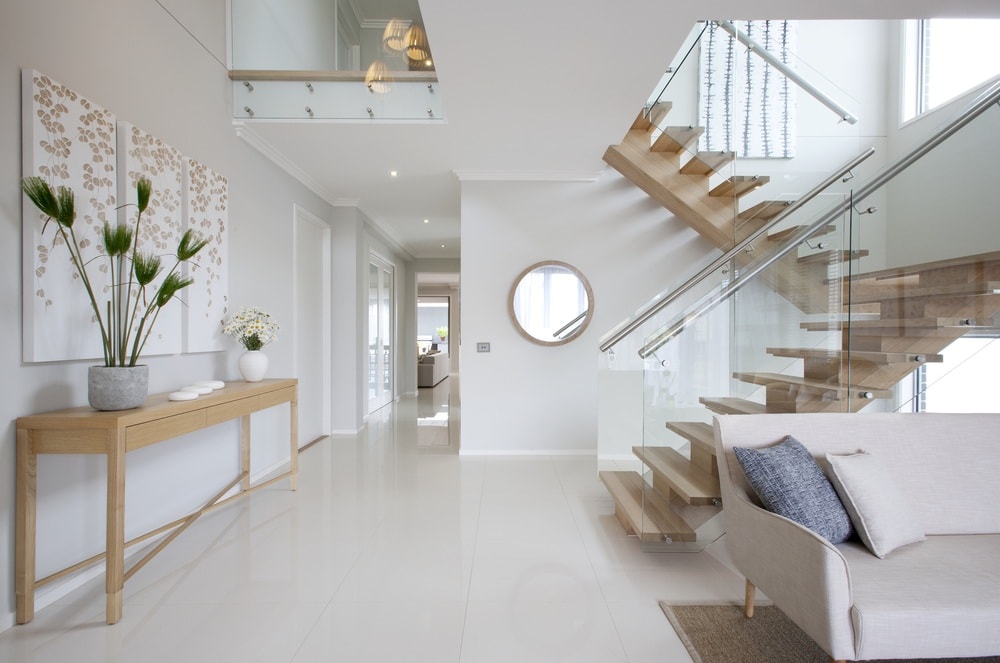 Imagery from our Seavue 39 home
2. Bring the outdoors in: A key element to any organic interior is the connection to the outdoors. If you have the luxury of large open windows and doors, make the most of them by creating an outdoor-indoor living space. Natural light should be a huge focus. Ensure windows furnishings aren't too bulky. Opt for soft sheers or light, bright shutters over heavy curtains and drapes.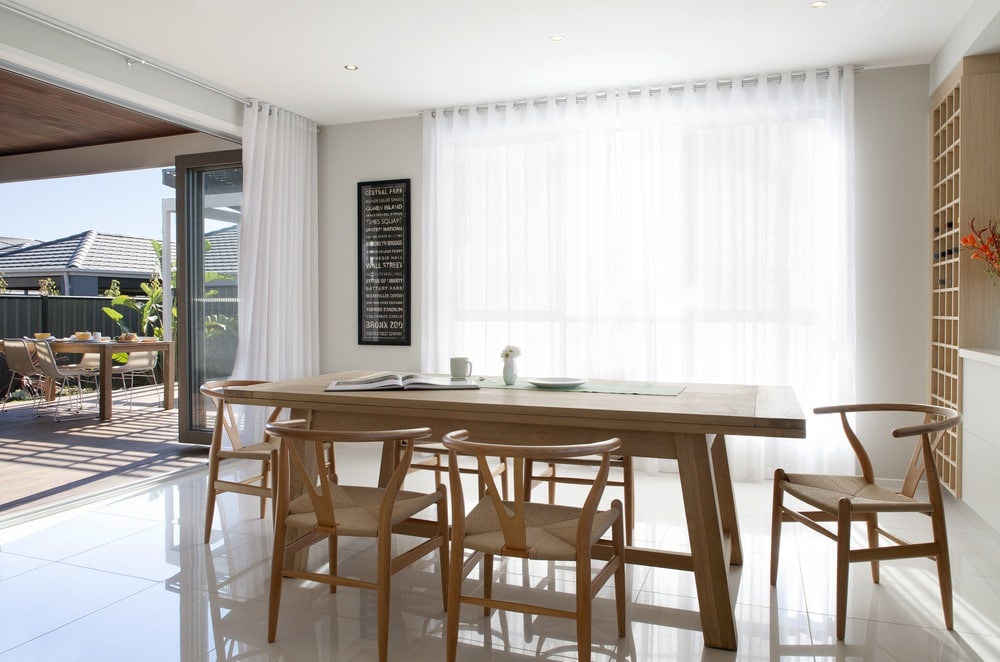 Imagery from our Seavue 39 home
3. Curved lines: When selecting furniture and fixtures, opt for pieces that have softer edges that replicate the organic shapes found in nature. Practical furniture is key to creating the perfect comfortable and relaxing organic inspired interior. You will find these pieces add a sense of comfort and tranquillity to any room. When thinking about bathrooms and ensuites, select basins, baths and tapware with curved elements to soften the hard finishes and angular lines of the space.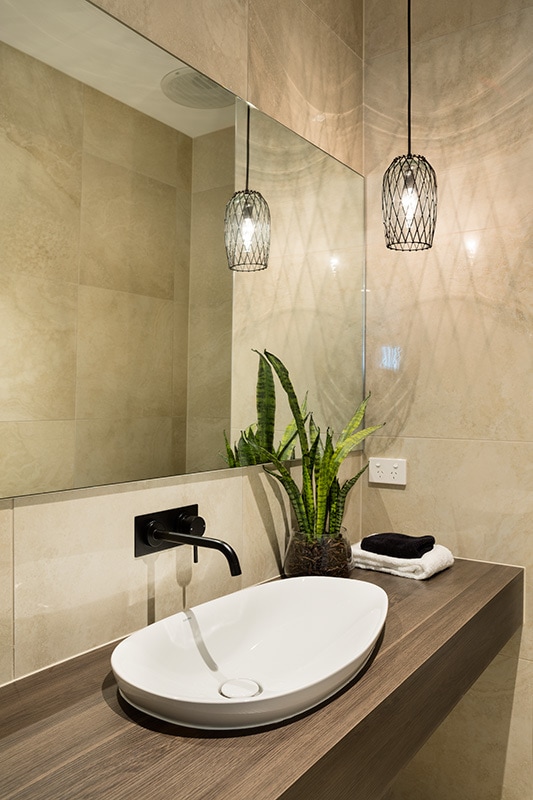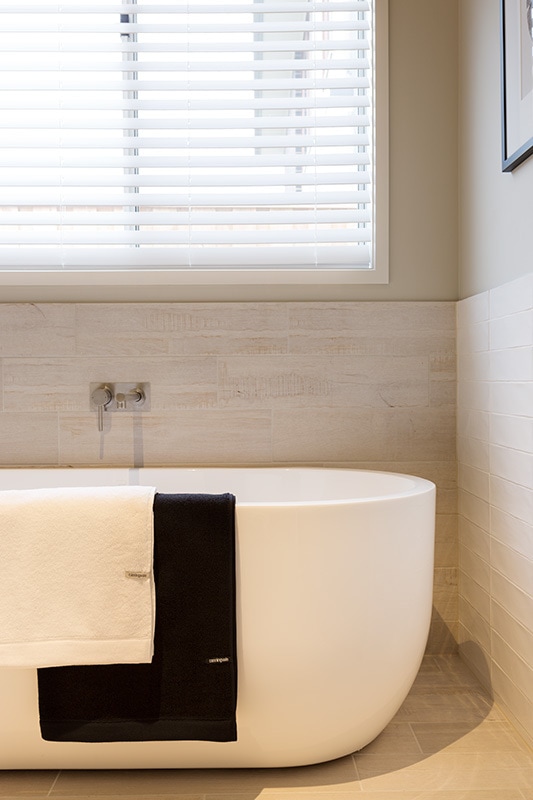 Imagery from our (L) Sorrento 45 home & (R) Bellevue 309 home
4. Layering tactile textures: When creating an organic-inspired space, ensure you focus on tactile textures. Think natural stone, timber, calico and rattan. These textures and materials invite you to touch them and instantly connect you with nature. They also make the perfect base to add indoor greenery and are an easy and inexpensive way to complete the look.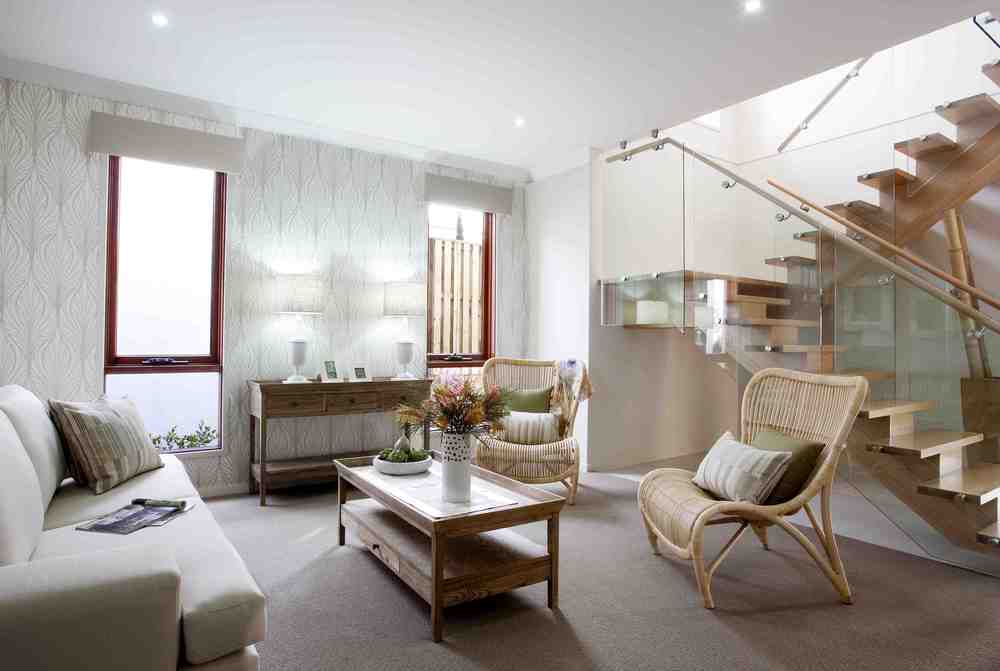 Stay tuned to the blog and follow our social media to get expert tips from our Interior Design team.
Alternatively, you can book an appointment online with our Orbit New Home Specialists to talk you through the buying and building process with Orbit Homes.