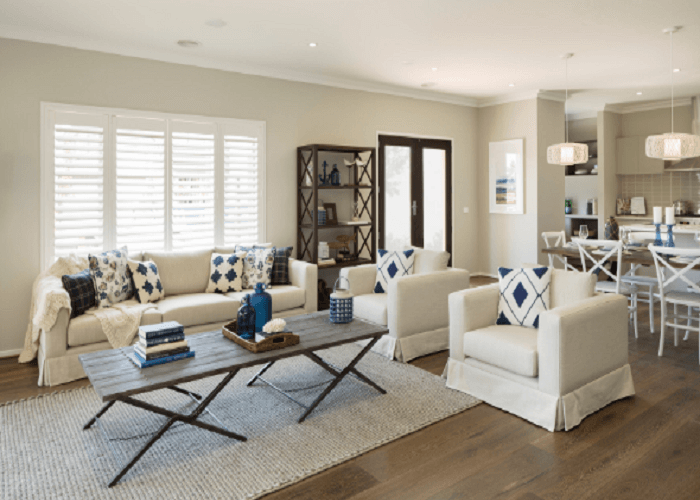 Design Trend: Coastal
Looking for luxury home design inspiration for styling your new home?
Choosing your fixtures, fittings and interior style is an important stage of building a home that's unique to you.
Let's talk coastal
Coastal interiors evoke a sense of relaxation and provide the perfect private escape from the busy outside world. Create a coastal inspired environment through the use of light to mid-tone timbers, whites, bright pops of blues or greens, and wicker introduced through occasional chairs or light fittings.
Create the look with these top four style tips:
1. Colours: I have a love of ocean hues and sun-bleached white for the coastal theme. Start with a backdrop of white or another neutral tone – this will allow your feature colours to pop in a subtle way. Then consider muted shades of greens and blues - classic navy looks spectacular.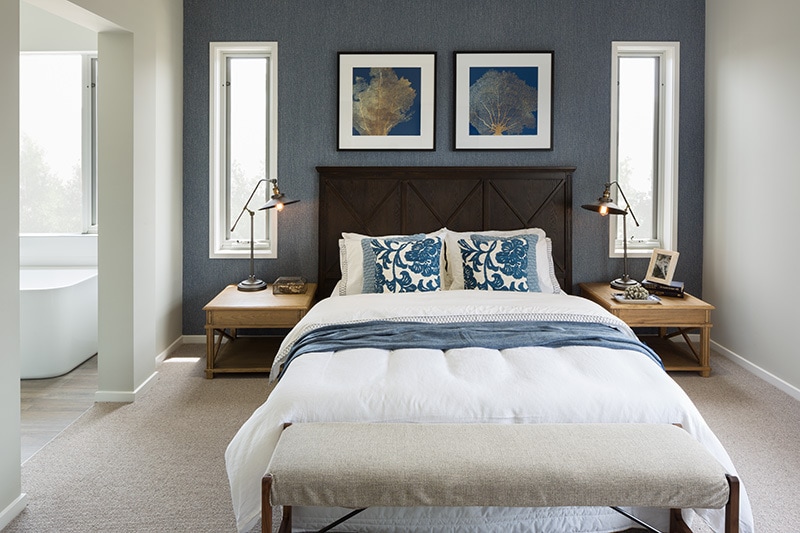 2. Coastal furniture: Timber pieces that are light, weather-washed and pure in colour exude the coastal theme – think dining chairs and coffee tables. You can also miss-match your dining chair to your dining table to create a sense of coast-side fun. Lounges in neutral tones, covered with a variety of unique feature colour cushions, provide an easy, breezy coastal feel.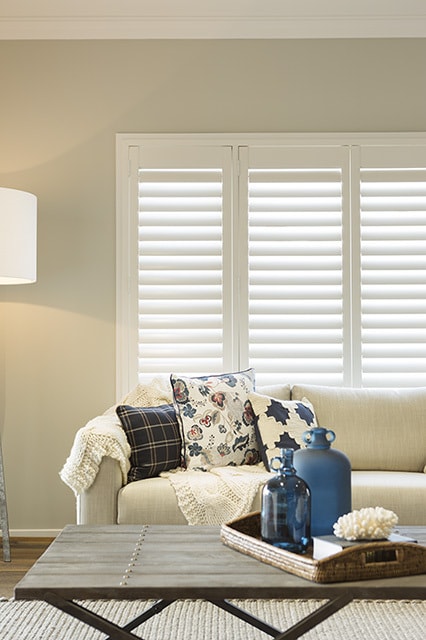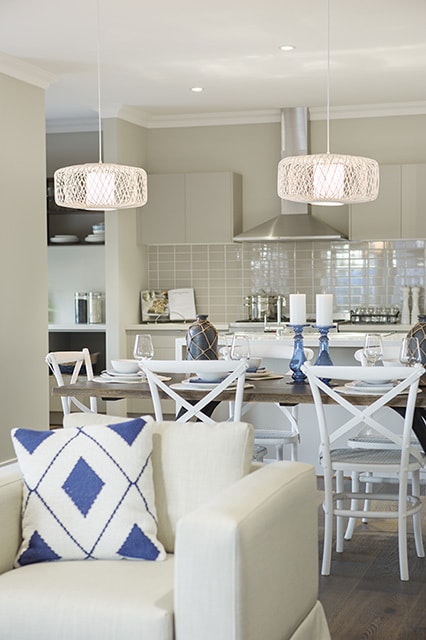 3. Natural materials and fabrics: Using pieces with rattan, wicker, and seagrass in your larger pieces, as well as smaller styling pieces like your rugs and accessories, bring a natural warmth and texture to coastal interiors. You can't go past the classic touches of rope – but use it subtly to avoid a gimmicky feel.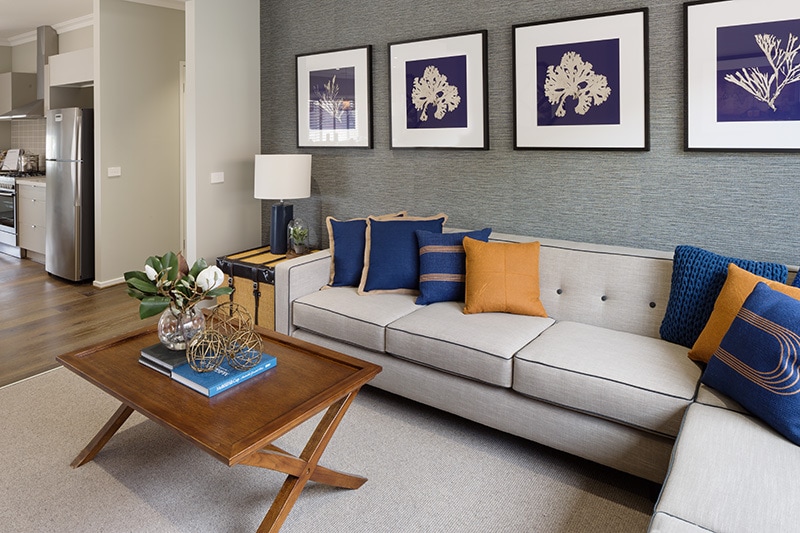 4. Feature light finishes: Use pendants and lamps to bring this style to life! Using different coastal touches in each room will allow your creativity to run wild. You don't have to use the same material pendants or lamps throughout; an assortment of styles will give your home some real authenticity.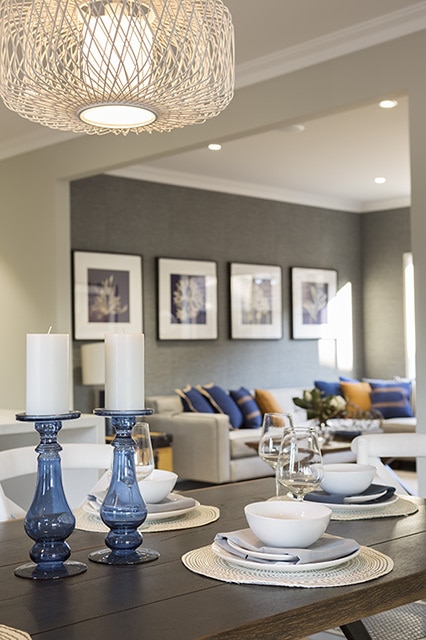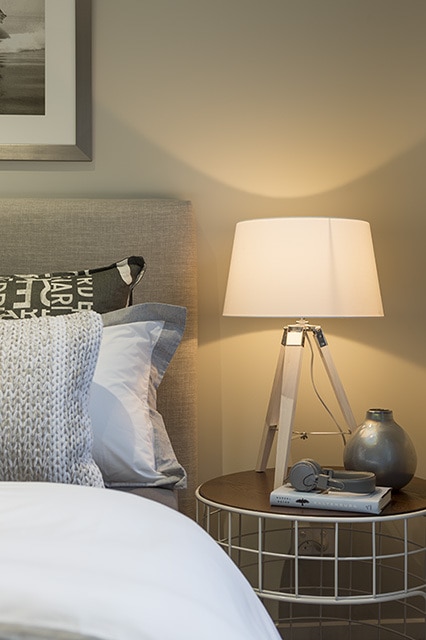 All imagery from our Barklay 29 home
Stay tuned to the blog and follow our social media to get expert tips from our Interior design team focusing on the top design & styling themes of 2018. Alternatively, you can book an appointment online with a New Home Specialists' can talk you through the buying and building process with Orbit Homes.