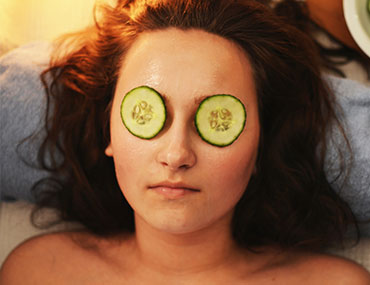 COVID-19 lock-down: Stuck at home? Part 2
This week's blog post is full of ideas and activities that focus on taking care of yourself during the corona virus pandemic while self-isolating and continuing to social distance. If you're feeling tense or overwhelmed by it all, that is normal and so we've put together some ideas and suggestions that might help you to release some stress and focus on your self-care during these uncertain times.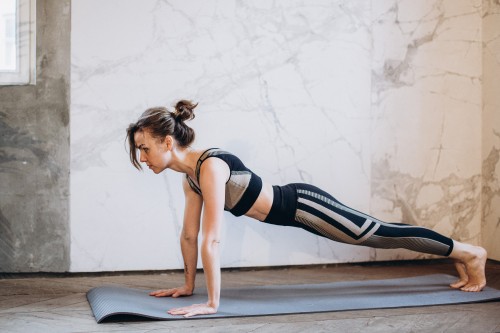 1. Stay active
With the corona virus rules and restrictions changing almost daily plus the recent news stories about people being fined by police for being out at the park or beach, it's hard to know what you can and can't do. Exercise is so important for maintaining your mental and physical health and going outside to exercise is fine to do according to the Victorian Government, as long as you maintain social distancing of 1.5m at all times.
Although gyms and fitness facilities are currently closed, there are still ways you can stay active from home and many of them will also help with stress and stiffness you may be feeling if you are cooped up or working long hours from a less-that-ideal home office set up. Youtube has lots of free workouts and there are also several apps you can download that take you through classes as if you were in a studio. Plus you don't need to own any expensive workout equipment to do them.
For example, Nike Training Club is offering free 4-week, at-home workouts as well as expert advice on nutrition and self-care and can choose from activities like yoga, cardio or strength training. Some other suggestions to check out are Obe Fitness which is offering new users a free 30 day trial and has 2,500 workouts to choose from with a focus on dance and choreography and Down Dog which is a yoga-focussed workout app (there's also one for yoga beginners, HIIT, Barre and 7 minute workouts) which allows you to choose or randomly generate a workout sequence and is offering a free trial across all of the apps until May 1.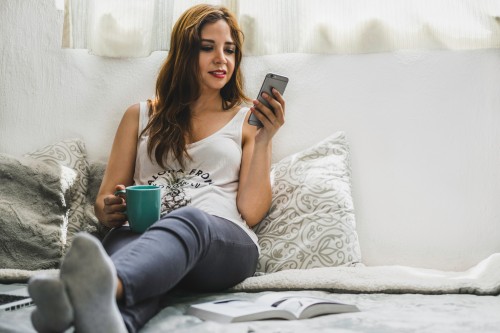 2. Stay Connected
Maintaining regular social interactions is important for your mental health and overall happiness, and to counter the social distancing and isolation measures, the whole world is going to have to adapt to new ways of staying connected with each other. There are literally hundreds of free social media, messaging and video calling apps available but here are some of the more popular options being used right now.
Constantly texting and emailing can cause screen fatigue so trying to have a virtual face-to-face catch-up is a great (and scientifically proven) way to increase your happiness hormones. Houseparty is a free face-to-face social network app that allows you to spend time with the people you care about (either one-on-one or in a group of up to 8). It also offers activities like interactive quizzes and games that you can play during calls.
Zoom is another video chat app that is popular right now and it can be used on desktop and mobile. It has a free and a paid membership with the free one allowing calls with up to 100 participants. There is a time limit to free calls though, so if your call has more than three participants, it is limited to 40 minutes duration. Other good video call options include Skype, which has been around for some time but has the added bonus of allowing you to call landlines and mobile phones (with purchased Skype credit) and Apple's FaceTime which comes free on all iPhones and Andriod's answer to that which is Google's Duo. Facebook's Messenger also offers free video calls.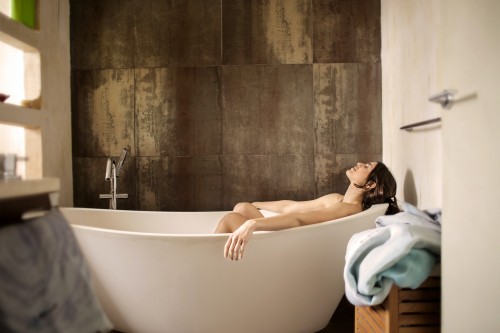 3. Treat yourself
With salons and spas currently closed, using some of your free time at home to pamper yourself is a great way to lift your mood and improve your overall feeling of wellness. Here are a few easy suggestions to bring the relaxed vibe of the spa to you.
Facials are a fun, and easy thing to do for yourself and the befits are endless. Plus if you like things quick and easy, all you have to do is purchase a pre-prepared sheet mask (there are plenty available online, try Aceology or you can even get decent ones at Woolworths or Coles). Then simply tie back your hair, wash your face and plop it on.
Another simple and great way to relax and show yourself some care is to soak in epsom salt. If you don't have a bath to soak in at home, soaking just your feet in a tub is also a great way to get the amazing health benefits from epsom salt. When dissolved in water, Epsom salt releases magnesium and sulfate ions which offer many therapeutic benefits such as relieving sore muscles and reducing stress, helping with sleep and reducing pain and swelling. Epsom salt is easily available, affordable and simple to use.
We hope these suggestions help you to try to stay positive during these extremely challenging times.