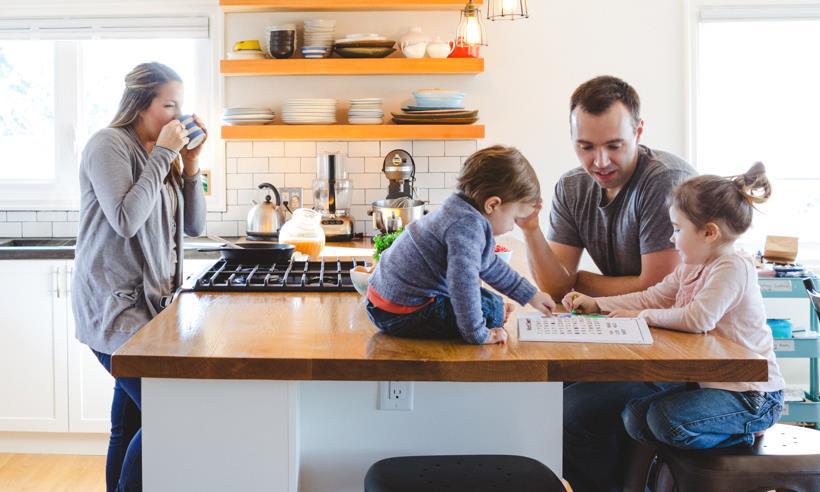 At Orbit Homes we really do understand that purchasing a brand new home is a big step.
A step that's full of great opportunities to select a home design that suits your lifestyle and has echoes of your personality.
There are numerous reasons why Orbit is a great fit for you in this next stage of your life. Here are just some of them.

STRESS FREE BUILDING
One of the founding and enduring principles of Orbit Homes was making the home building process as simple and stress-free as possible. We work hard to avoid time and cost blow-outs and keep you informed every step of the way.

UP-FRONT PRICING
Our pricing policy really sets us apart from other home builders. While others may quote you low to start and hit you with lots of unexpected costs during the course of the build, we make sure to quote as realistically as possible at the start so that your budget (and sanity) can remain intact.

RELIABLE COMMUNICATION
From the moment you sign your contract, it can be months until you are standing in your new home. We stay in regular contact with all of our clients to inform them of the progress of their build and ensure that all their expectations are being met while their construction is underway.

QUALITY SUPPORT
While we stay in regular contact with you, we encourage you to contact us with any queries or concerns. Our dedicated team of project managers are swift to respond and help iron out any wrinkles that may arise.

QUALITY ASSURANCE
We have a strict and thorough quality assurance process to ensure that every home we build is finished with finesse and meets a series of high building standards. If anything does not meet our exacting standards, it is quickly rectified and reassessed.

STRUCTURAL GUARANTEE
Orbit homes are built to last and while we are confident in the quality of our builds, we also provide a 25-year structural guarantee which covers any structural damages that occurs as a result of building defects. This does not cover cosmetic issues and issues which have arisen due to owner negligence.
* Exclusions apply, click here for full details.

DECADES OF EXPERIENCE
Founded in 1979, our staff have decades of experience designing and crafting quality homes. Over this time we have built strong relationships with trusted suppliers and continually fine-tune our processes to create a quality outcome for every single customer.