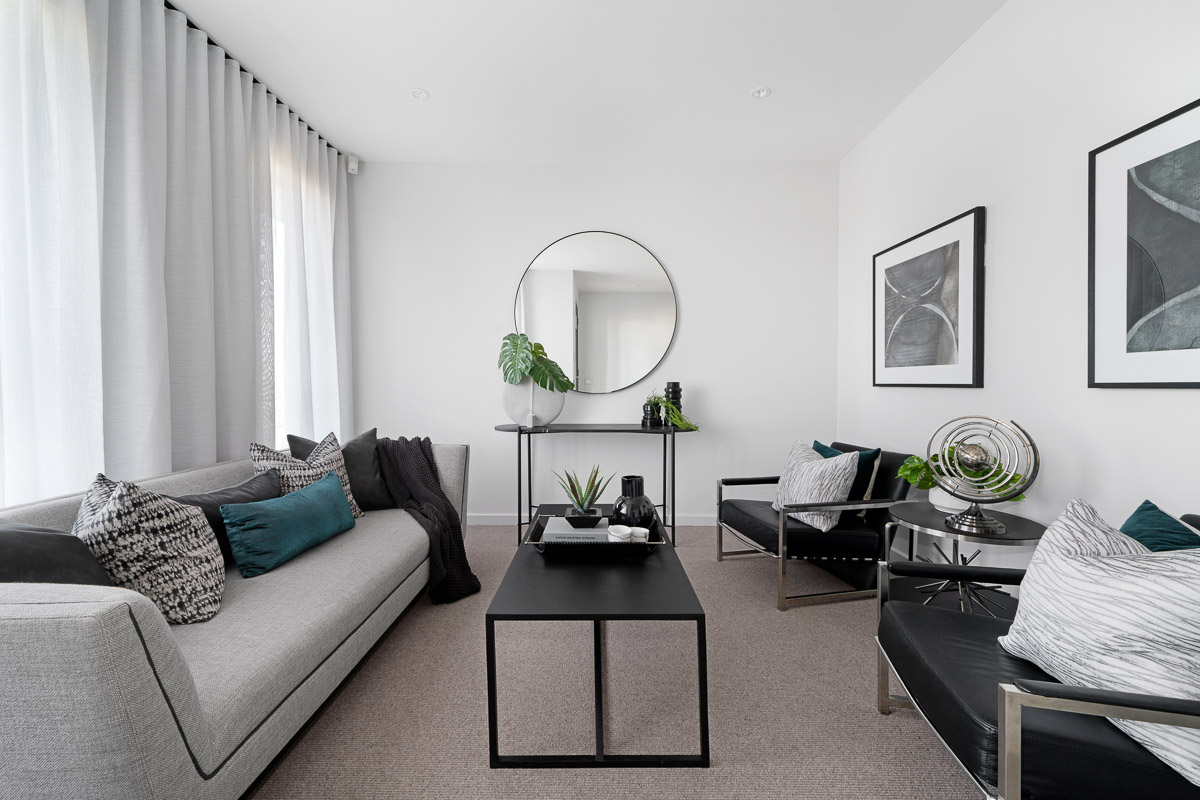 Video Tour: Aspendale 237 at Harpley Estate
As you leave the chaos of the day behind you, step into the stunning Aspendale at Harpley Estate, a home with a relaxing allure that simply draws you in. The light grey walls, soft concrete-look floor tiles and square set ceilings to the entry and main living areas create a distinct sense of space and contemporary freshness to help awaken the senses.
The styling for this display is simple and modern. The monochromatic art is edgy and captivating as it leads you down the hallway to the beautiful open space of the meals, kitchen & family areas. You will find a carefully positioned pendant in the far corner of the family room which helps to create added depth to what is already a substantial room and is also a captivating focal point. The pendant is simple with it's clear glass shades and black rods yet dramatic when combined with the soft grey and whites.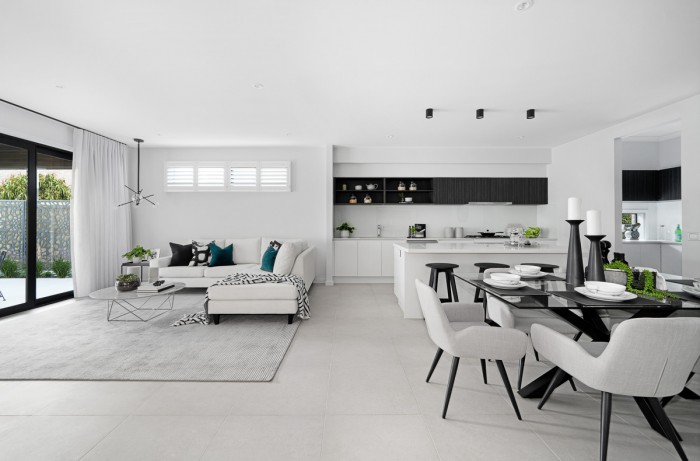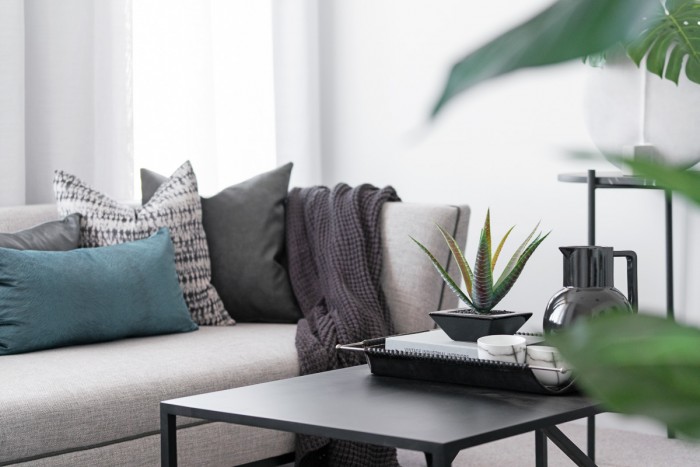 The kitchen is well designed with the sink and cooktop on the same bench area leaving the island as a great work space or a gathering spot for family and friends. The contemporary colour palette throughout the kitchen makes this space feel clean, spacious and calm. The use of black timber on the kitchen overhead cupboards grounds the space and gives it substance. The black timber cabinetry is carried into the bathrooms to connect the rooms together so the colours flow and therefore creating a tranquil and cohesive home.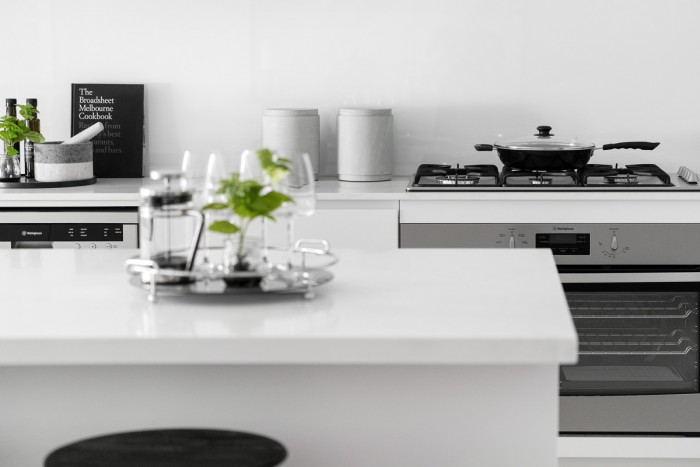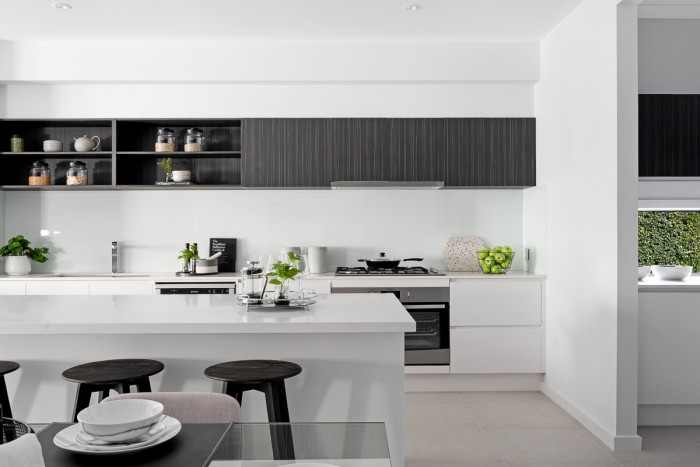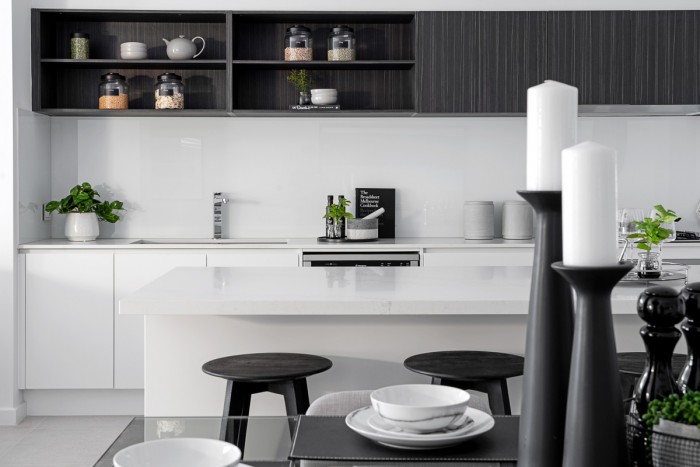 The house has two living areas, both carefully positioned at opposite ends to allow family members to cohabit yet enjoy their own space when required. The main bedroom is ample in size and is styled with a modern, cosmopolitan hotel feel. Chic, stylish pendants function as bedside lamps and coordinate well with the contours in the artwork, the quilted elongated bedhead and fresh, crisp linen. The light fittings guide you through the center of the walk-in-robe and into the ensuite which showcases the thoughtfully selected tapware and basins for a contemporary feel plus an exceptionally generous walk-in-shower. The feel in this space is one of luxury and relaxation - you can easily picture yourself relaxing here and leaving feeling refreshed and revitalized.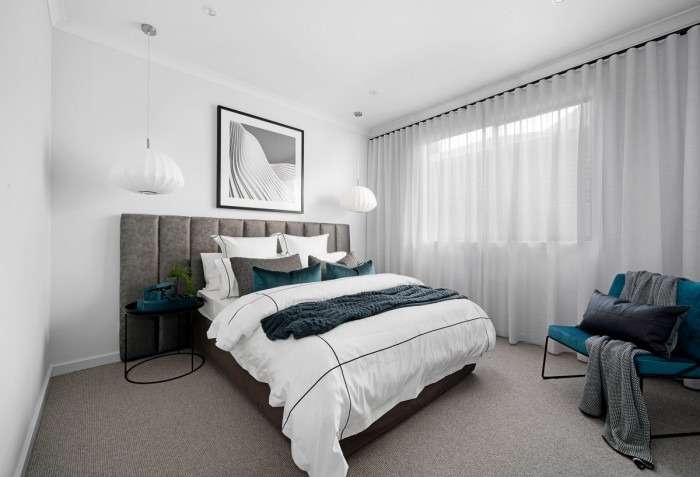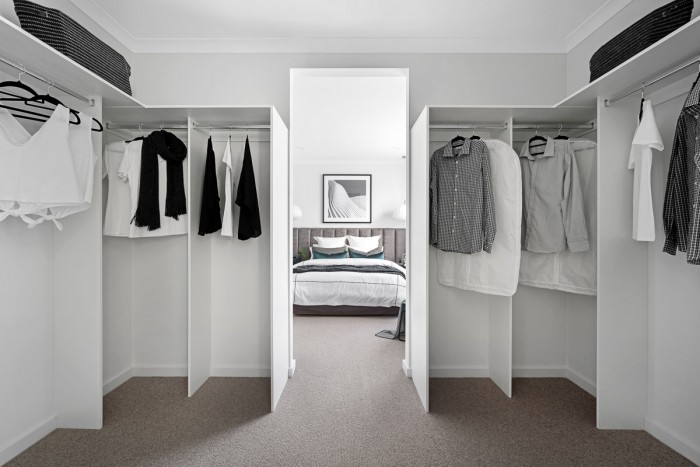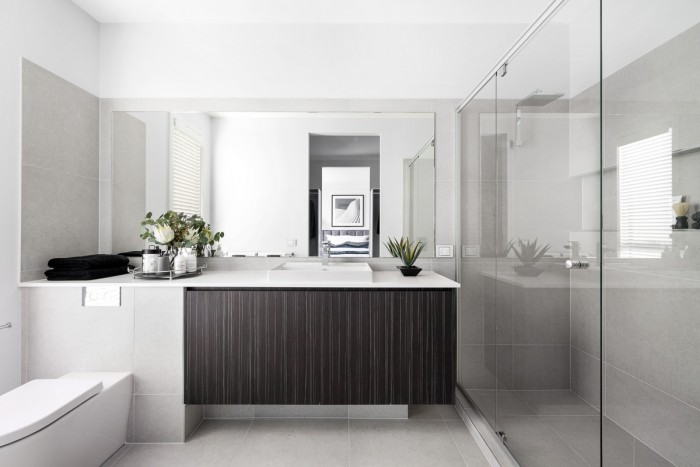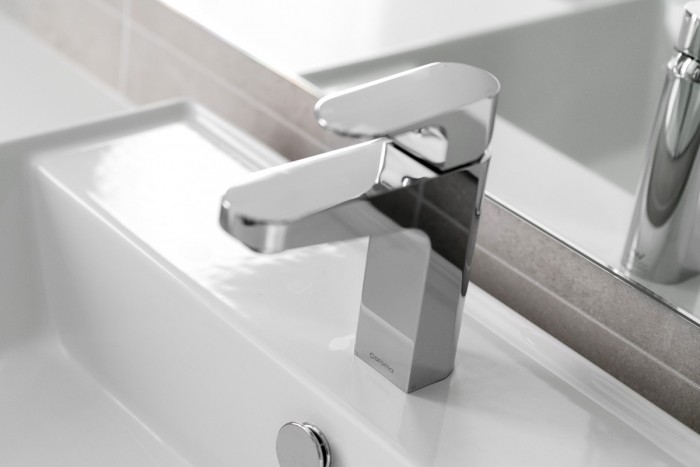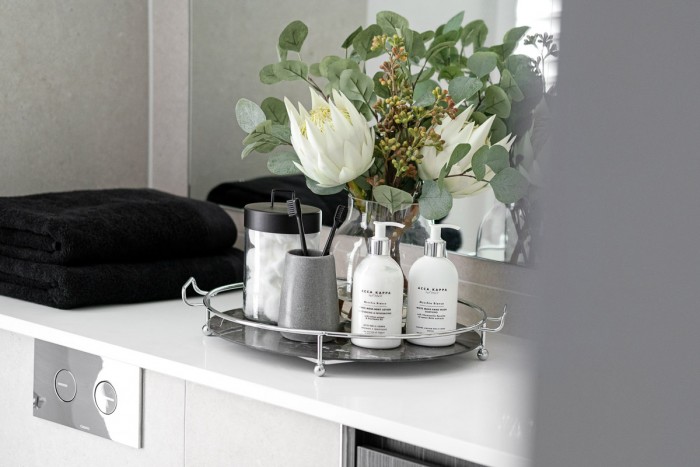 This Aspendale 237 is simple yet modern, with it's clean lines, open plan living, generous bedrooms and ample living spaces, you can understand why it is becoming one of our most popular home designs. The contemporary colour palette and styling show how you can create a similar look and feel of space and modernism in any size home.
About Harpley Estate
Harpley Estate is conveniently located 35km south west of Melbourne and just 3km from Werribee's CBD. It is easily accessed via the Princess Freeway and is an attractive and well-planned community offering a peaceful retreat from the city.
At Harpley you will find tree-lined streets surrounded by a unique series of interconnected lakes, wetlands and parks, cycling and walking tracks and a friendly and connected community with lots of exciting future development plans to look forward to. Harpley offers a range of amenities including shopping, a dining precinct with a bustling strip of cafes and restaurants and a range of education facilities including child care, kindergartens and schools.
This 435 hectare master planned community is growing and will have approximately 12,000 residents on completion. Future development plans include a new waterside town centre which will accommodate a supermarket and selection of specialty shops, additional restaurants and cafes, a community centre, medical centre and a range of professional services.