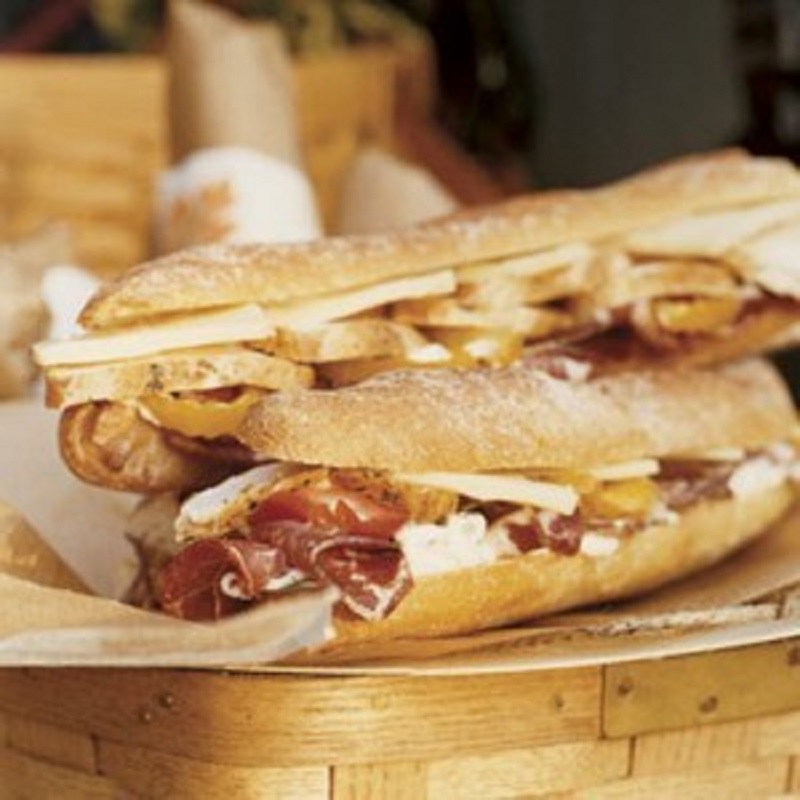 Orbit Staff likes. What are the Orbit Staff talking about?
As the warmer months are approaching the Orbit staff are moving outdoors and putting spending some quality time with friends and family having picnic's… This week we want you to have a picnic with family and friends and try our gourmet sandwich recipes…!
Herbed Chicken and Hot-Pepper Sandwiches
Ingredients
2 boneless, skinless chicken breasts
3tablespoonslemon juice
1/3 cupolive oil
3 teaspoons rosemary, finely chopped
1 teaspoon salt
1 teaspoon fresh-ground pepper
½ cup mayonnaise
100g hot salami, thinly sliced
1 cup pickled hot capsicum, thinly sliced
250g fontina cheese, sliced 1/4-inch thick
4 (10-inch) baguettes
Method Roast the chicken:
Place the chicken, lemon juice, olive oil, 2 teaspoons rosemary, salt, and pepper in a shallow dish
Refrigerate for 1 1/2 hours.
Heat oven to 400°F.
Remove chicken from marinade (discard marinade) and roast until cooked through — about 25 minutes. Thinly slice the chicken breasts; set aside.
Make the sandwiches:
Split each of the baguettes horizontally using a serrated knife.
Stir the mayonnaise and remaining rosemary together and spread on each slice.
Layer the salami, capsicums, chicken, and fontina on half of the sliced baguettes.
Top each sandwich with the remaining slices, cut in half, and serve.
Lobster finger sandwiches
Makes- 18 Ingredients
1/2 cup whole egg mayonnaise
1 large lime, rind finely grated and 1 tablespoon juice
1 large lobster, meat removed, finely chopped
9 slices white sandwich bread
9 slices wholemeal sandwich bread
60g butter, softened
1 1/2 cups alfalfa sprigs
Method
Combine mayonnaise, lime rind, lime juice and salt and pepper in a bowl. Place 3 slices of white and 3 slices of wholemeal bread on a flat surface. Spread liberally with lime mayonnaise and top with chopped lobster.
Butter both sides of 3 slices of white and 3 slices of wholemeal bread and place wholemeal slices on white topped slices, and white bread over wholemeal topped slices. Press to secure.
Place alfalfa on sandwiches. Spread remaining mayonnaise mixture onto one side of remaining slices of bread.
Place bread, mayonnaise side down over alfalfa with white bread over wholemeal and wholemeal over white bread.
Press to secure. Trim crusts from sandwiches and cut sandwiches into 3 fingers.
Place on a platter. Cover with plastic wrap and refrigerate until required.