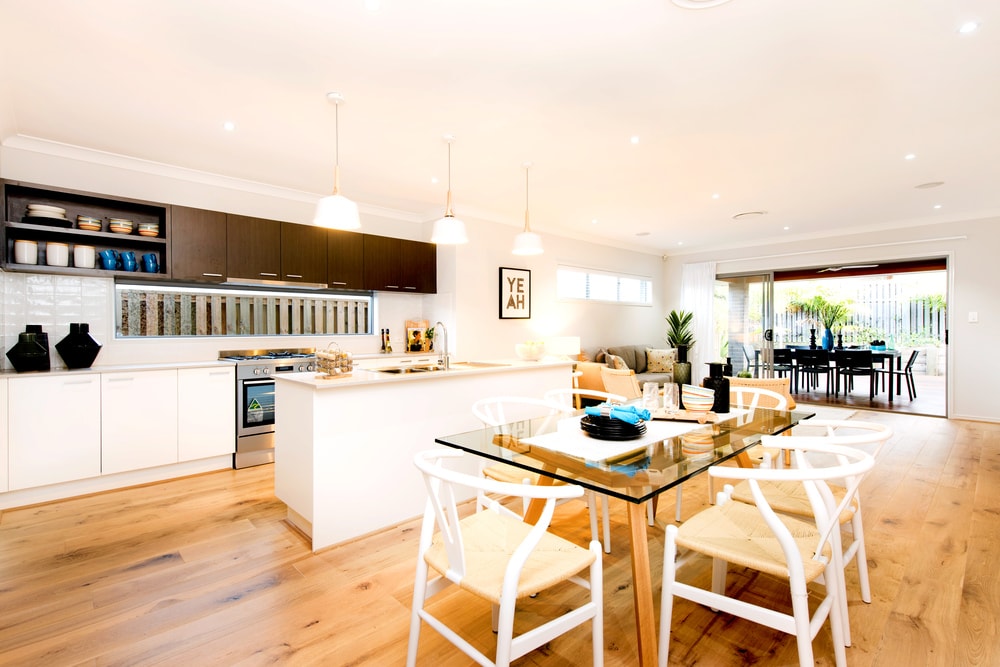 Living in… Ormeau
Living in… Ormeau, your place for community.
Ormeau is located in the northern growth corridor between the Gold Coast and Brisbane, with a host of schools, shopping, transport and other essential services within easy reach. Ormeau Ridge Estate is one of the northern Gold Coast's most popular new residential communities, with 40 per cent open space and its own landmark central park.
If space is important to you, Ormeau Ridge is a great place to come home to. The natural surroundings and outdoor lifestyle means you'll never want to leave, simply because it feels like home as you soon as you set foot inside the community.
The display village at Ormeau Ridge houses two home designs from Orbit Homes. The designs are from our Abode living range, we have a single storey home the Heathmont 227 and a double storey home Bellevue 262. These two homes are some of our most popular designs from our Abode living range as they are designed with spacious living and practicality in mind.
The Heathmont 227 combines practicality with contemporary features. It features a covered outdoor space extending beyond the main living area to create a free flowing indoor outdoor feel. The separate second living area makes a perfect retreat for parents or children.
As soon as you step inside this perfectly designed single storey home, you will be impressed by the Scandinavian-Coastal styling. The home has been meticulously designed and upgrade finishes have been selected throughout. The styling is inspired by the popular Scandinavian modern style; it brings in a light and airy palette, highlights natural materials and celebrates clean lines, good proportions and uncluttered spaces. The styling and design of the home highlight the coastal lifestyle that many Queenslanders are accustomed to.
Designed with growing families in mind, the new and improved Bellevue 262 offers the whole family a luxurious place for work rest and play. The spacious downstairs media room and upstairs sitting room complete with its own balcony add a contemporary finish to this practical family home. The home is featuring the classy designed Milano façade.
Everything about Ormeau Ridge is family friendly, from the amazing Hilltop park featuring kick-about spaces, $3 million sports ovals, multiple barbecue areas and playground facilities for children of all ages. With an upcoming land release this weekend, it's the prefect time to visit this impressive estate. So what are you waiting for? The display is ready for you to discover at Elvire Street, Ormeau Hills, QLD 4208, Open 5 days from 10am- 5pm.