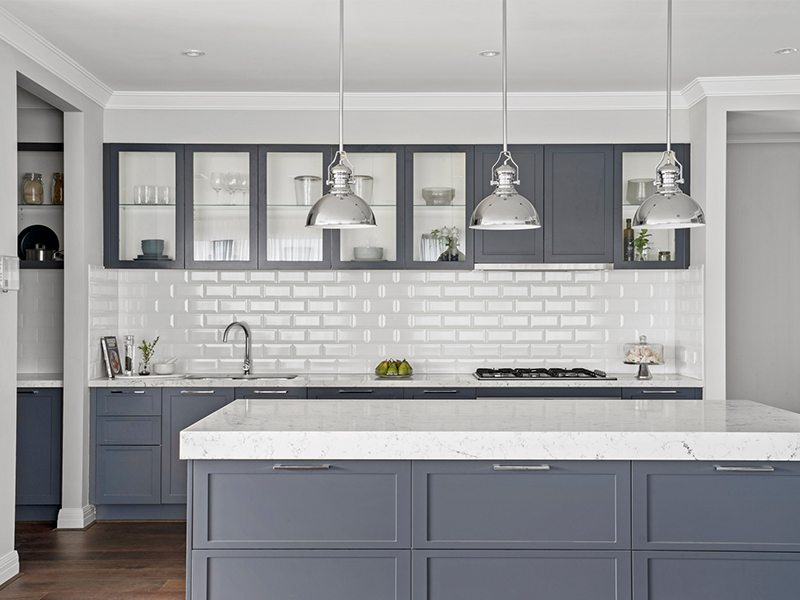 Autumn Trends 2020
March is the transitional month that marks the end of blissful Summer days and the start of the falling of leaves. To get you inspired for the cooler months we've put together some of our favourite trends for 2020.
Blue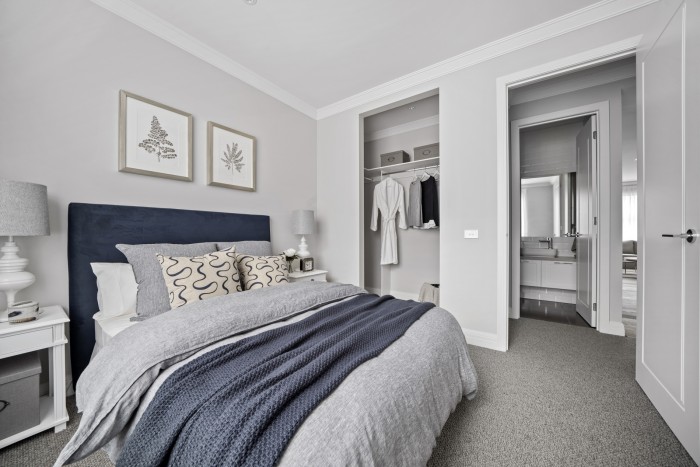 Colour has the power to influence how you feel about a space. It can evoke feelings of excitement, calmness, relaxation - The list goes on! Pantone, the global authority on colour, have announced 'Classic Blue' as the colour of the year for 2020. 'Classic Blue' is soothing and dependable and can suit any space. We've utilized blue as the focal colour in our Oceania 268 at Craigieburn to create a moody Hamptons inspired interior. Blue can easily be incorporated into almost any type of décor or soft furnishings. It pairs well with other colours such as dusty pinks, or shades of white and grey. If you are feeling brave, blue can add a captivating focal point to your Kitchen when implemented as part of your cabinetry!
Mindful Living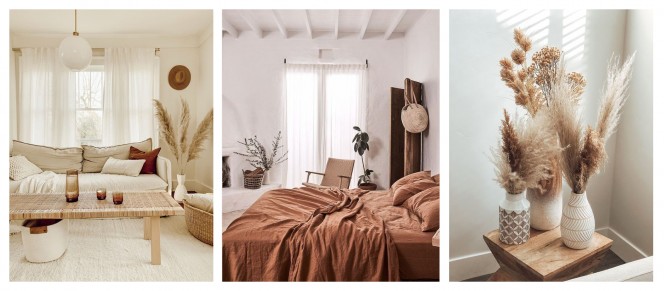 Brown and beige have taken a backseat for quite some time now with cool greys being the 'go-to' for a contemporary colour scheme. However, with one of the global major trends forecast for 2020 being Mindful Living, soft earthy hues are beginning to become more and more prevalent. Mindful living is all about being present in a faced paced world. And what better season than Autumn to start curating your space to be one that cultivates calmness & focus? Décor should be selective and minimal, but not harsh. Think layering of natural, raw textures, dried flower arrangements and ceramics with unstructured edges. You want to create a space that is inviting and encourages a slower pace and relaxation in a life that can often be quite the opposite.
Texture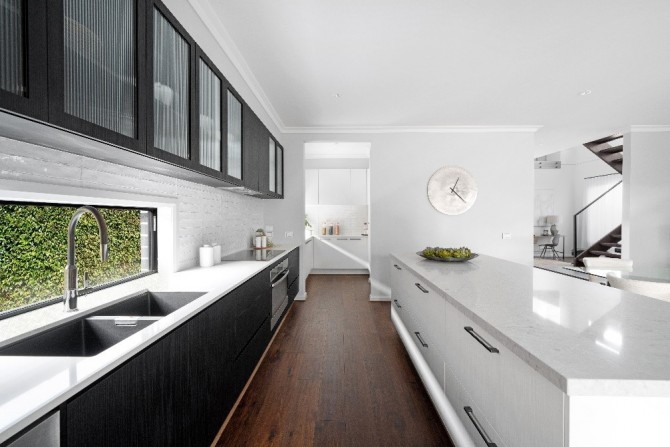 Texture is undoubtedly a timeless way to add interest and visual warmth to a space. Smooth edges can be cold, and as autumn sets in one thing we crave is to feel cosy at home. Texture can be applied through hard finishes such as cabinetry and tiles, or soft finishes such as curtains, rugs & cushions. Your existing style may influence the most effective way to apply texture to your space. For instance, a luxe or vintage inspired space may lend itself to the sophisticated use of reeded glass whereas a more casual setting may be better suited to the tactility of timber wall panelling.
Outdoor Rooms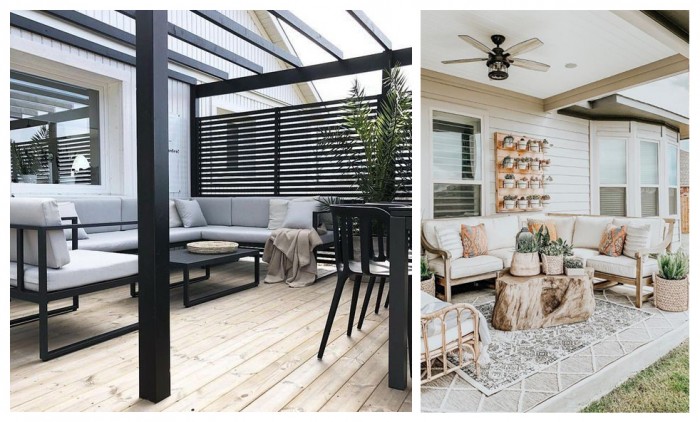 Outdoor Living is not a new concept to Australians. With our generally mild weather and with adequate heating installed we can often enjoy time outdoors all year long. The trend that we can expect to see this year is a more of an evolution of our current practises. Our mindset will shift to view these outdoor spaces as 'rooms' and will incorporate more refined finishing touches such as rugs, décor & soft furnishings. Rooms where we can practise wellbeing and hobbies. According to Scarlett Opus, black will play a significant role in outdoor rooms. Dependable and ever timeless, black is the perfect tone to incorporate to add sophistication and flair!