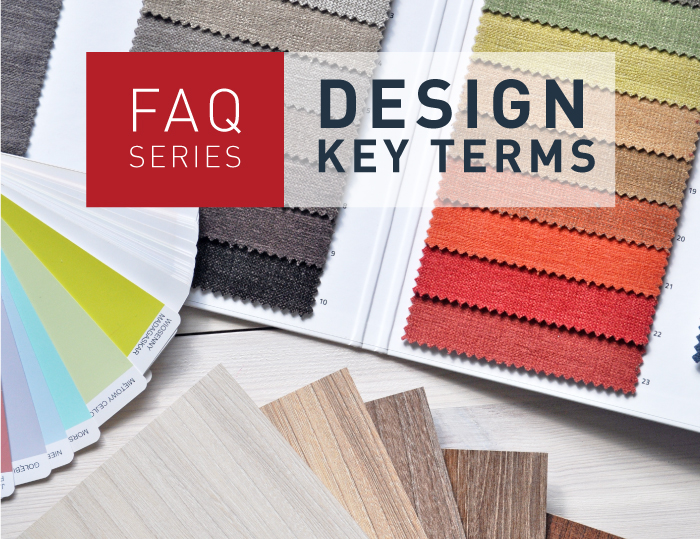 A Glossary of Interior Design Terms
The principles of interior design are all about human behaviour and interaction - thinking about how humans will best use an enjoy being in an inside space whether that be a corporate office, restaurant, fitness centre, library etc. Interior designers are both creative and technical experts educated in structural integrity, building codes, ergonomics, spacial concepts, psychology and more.

When it comes to home design, an interior designer must take into account the planning of a home's internal spaces such as the bedrooms, kitchen, living spaces etc and how they will all flow together to plan and present a beautiful design that make a home look complete while also being functional and safe.

There are so many aspects of a home that come into play when it comes to interior design and many of them might be parts of a room or home that you didn't even think about let alone know there was a word for! Here is a glossary of interior design terms to help you better understand what is involved in the interior design process. Get excited, because working out your home's interior design is where you can have a lot of fun choosing a style which suits your personality.

Accent Colors: Contrast colors used to enhance room color schemes.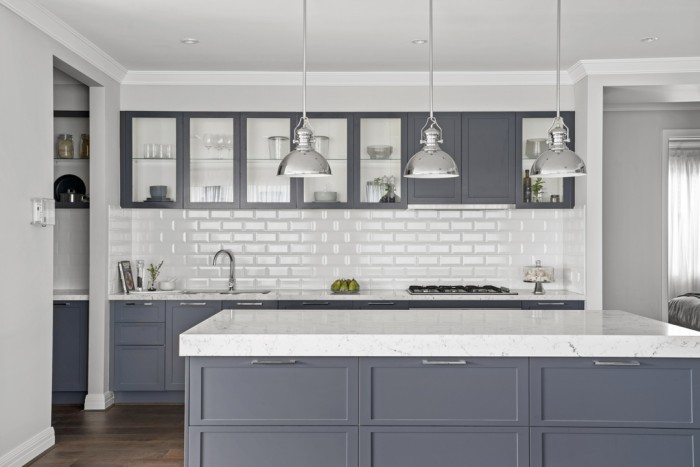 Accent Lighting: Controlled and specifically focused lighting for accenting interior decor elements or architectural details.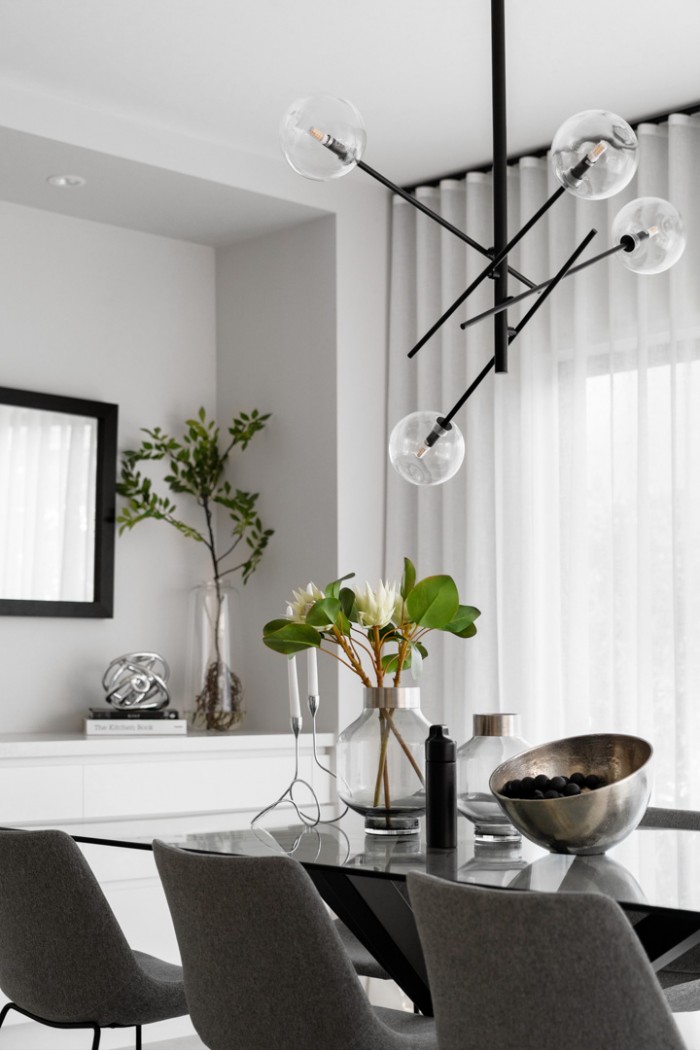 Accessible Design: Interior and exterior design that meets prescribed requirements for people with disabilities. Guidelines include standard dimensions on features such as door widths, countertop heights, audible and visual signals, switch and outlet heights etc.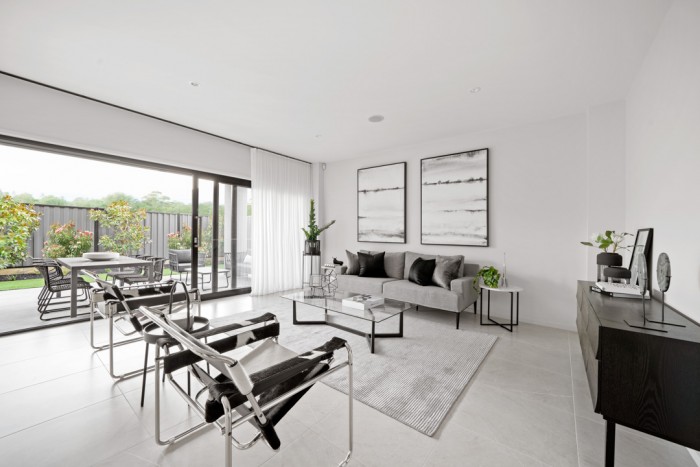 Ambiance: A space that utilises its immediate environmental surroundings and conditions. Ambient lighting refers to light that is already present in a room before additional lighting is added.

Apron: A small area adjacent to another large area or structure.

Banding: Inlay technique producing a contrast on the surface of wood furniture.

Backsplash: A panel placed against the wall behind a sink or stove that protects the wall from splashes.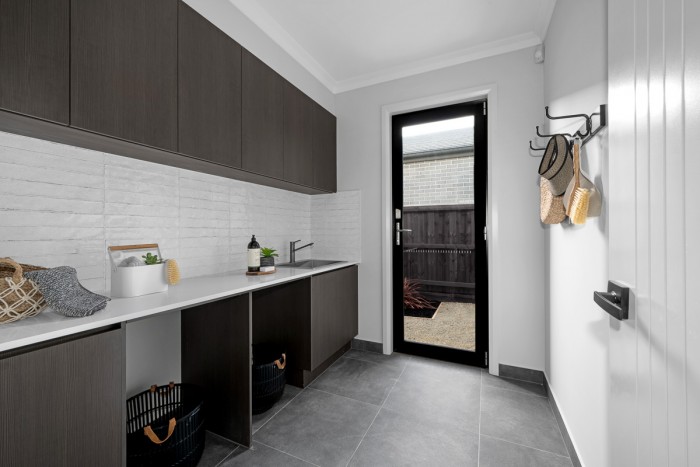 Baker's Rack: Commonly an open slatted back storage unit with shelves used for storing goods in the kitchen such as cook books, wine, etc. Most commonly made of wood and metal or a combination of the two.

Baluster: A small turned, square or flat column that supports a rail. Also used to form chair backs.

Bespoke: Custom make or design.

Casing: An enclosing frame around a door or window opening.

Chair Rail: Horizontal molding that is generally placed towards the middle of a wall, close to the height of a standard dining room chair.

Chandelier: A ceiling-mounted light fixture consisting of two or more arms holding lights.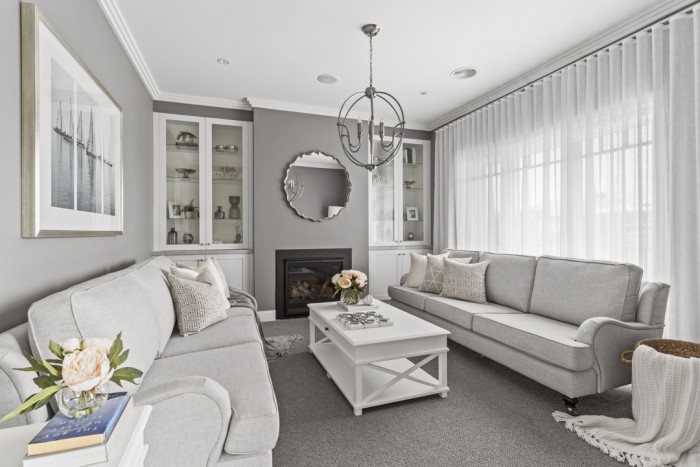 Chevron: A wide zig zag pattern that often switches between two different colours.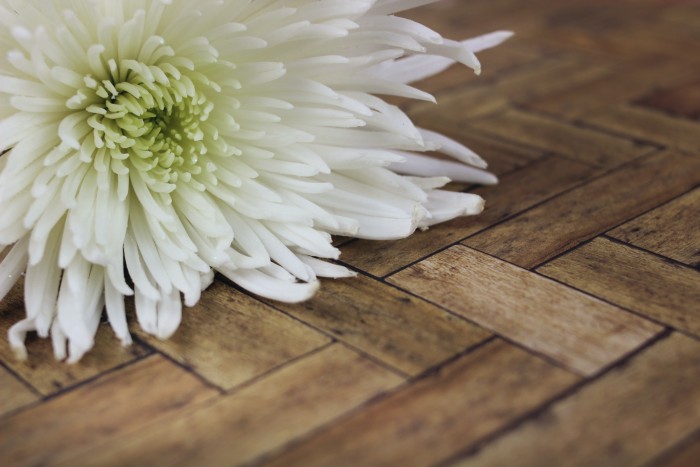 Contrived Patina: Character marks on surfaces which create 'lived-in' charm.

Corbel: A piece of stone, wood, brick or any other building material that projects from the face of a wall. It's generally used to support a cornice or an arch. The name comes from the French word meaning crow, since the corbel has a beak-like shape.

Cornice: Derived from the Italian word meaning "ledge," a cornice refers to any horizontal, decorative moulding that crowns a building.

Countertop: A horizontal surface generally found in kitchens and used for cooking and eating.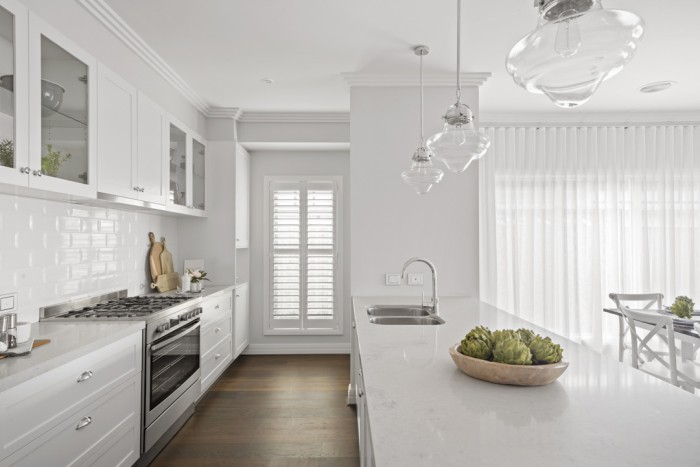 Eclectic: A combination of various design aesthetics.

Facade: The facade is essentially the front face of a home or building - the exterior that looks out onto a street or open space.

Focal Point: The point in a room or design that the eye is drawn to. This could be the decorative center of a room or a view from which all other design elements take their cue.
Foyer: A foyer is an entrance hall or lobby to a building.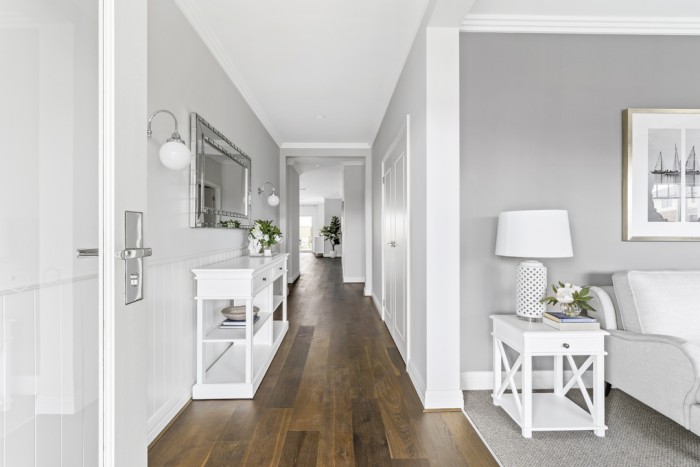 Faceted: A decorative surface cut into sharp-edged planes in a crisscross pattern to reflect light.

Feng Shui: An ancient Chinese art of arranging buildings, objects, space and life to achieve harmony and balance. Feng shui translates as "wind" (Feng) and "water" (shui) and works on the assumption that the world is driven by unseen forces which when allowed to flow freely can create balance and harmony in a one's life.

Finish: The surface coating of an item, which can include paints, stains, varnishes, and fabric treatments. Wood, metal, fabric, stone, and many other materials require a finish for coloring, texture, and moisture protection.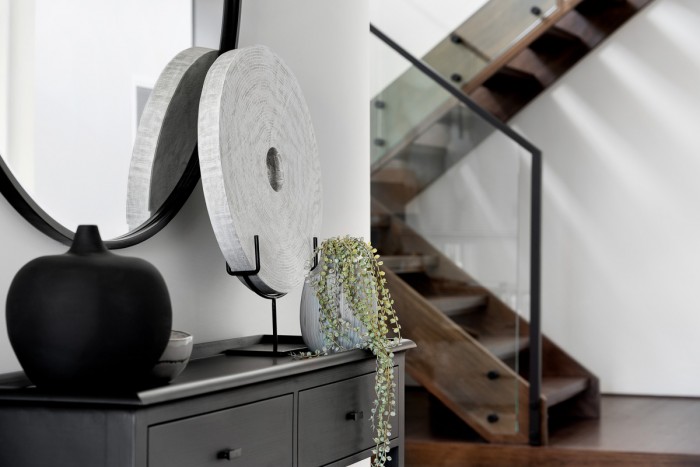 Hue: The color or shade of an interior design element.

Hygge: A Danish lifestyle concept that encompasses a feeling of cozy contentment and well-being through enjoying the simple things in life. The main goal of hygge interior styling is to create a peaceful, serene space that is free of clutter.

Interior Wall: A wall found on the inside of a house designed either to bear structural weight or divide sections of a building's interior.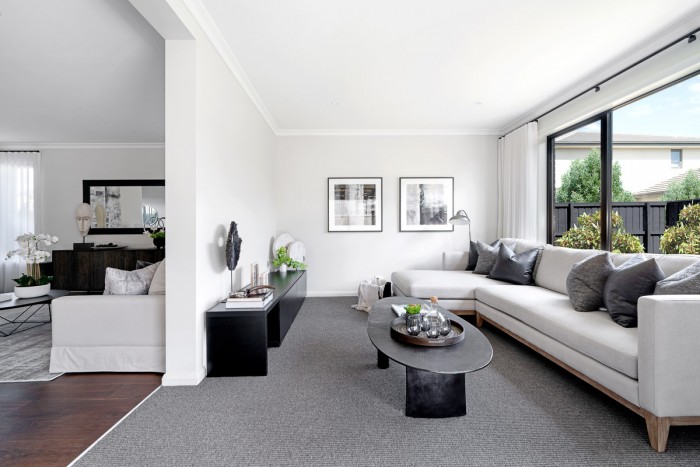 J-box: An abbreviation for "junction box." J-boxes are wall-mounted units that house electrical wires. They're meeting points for many different types of wires and can be placed in a stud above heavy light fixtures.

Kitchen Work Triangle: A guide for positioning the main elements of your kitchen - your sink, stove, and refrigerator.

Laminate: A layered synthetic type of flooring that is made using lamination. Often used for countertops and wood-look flooring.

Layered: Various levels of elements such as textures and patterns used together to build interest.

Light Fixture: A device that houses an electrical lamp meant to provide illumination.

Moody: An interior style featuring a deep, dark colour palette with layers of texture.

Monochromatic: A color scheme that is centered around a single color.
Niche: A shallow recessed area within a wall or room to display decor or an ornament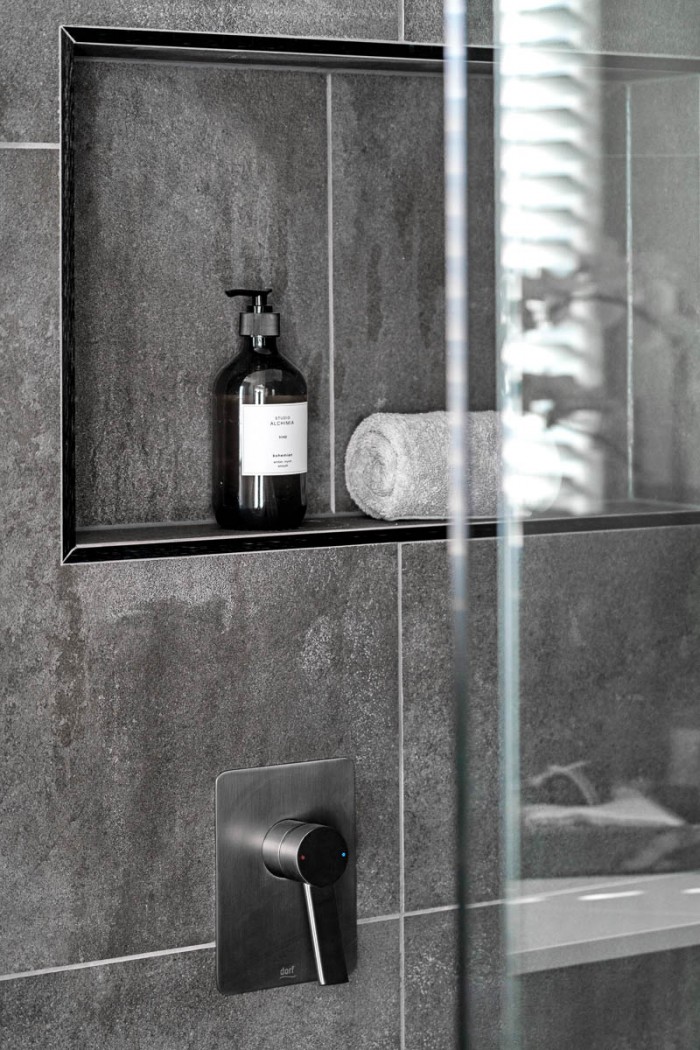 Overlay: A decorative trim piece applied to a flat surface.

Patina: The surface appearance of something that grew aesthetically pleasing with age or use.

Parquet: Wood flooring that's laid in blocks with boards at angles to each other to form decorative patterns.

Pendant Light: A light fixture that hangs from the ceiling usually by a cord, chain, or metal rod. Often used in multiples.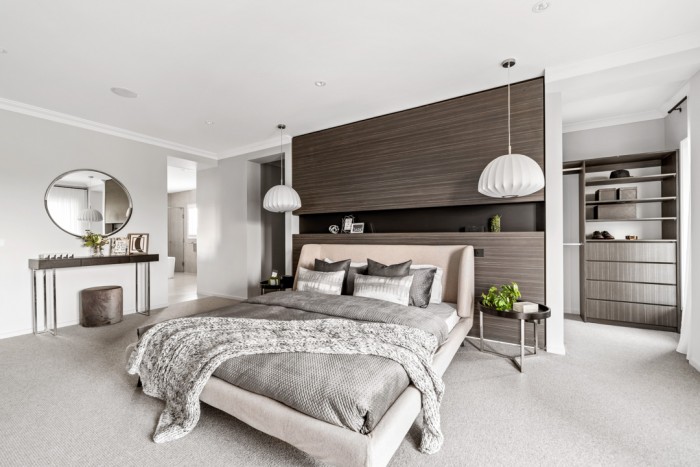 Sconce: A type of light fixture that is fixed to a wall.

Terrazzo: A hard-wearing floor finish made from small pieces of colored marble or stone and embedded in cement and polished with a high glaze.

Trim: Decorative elements such as a fringe or mouldings.

Vestibule: A passage, hall, or room between the outer door and the interior of a building.

Vanity: the countertop and cabinet used to support a sink in the bathroom.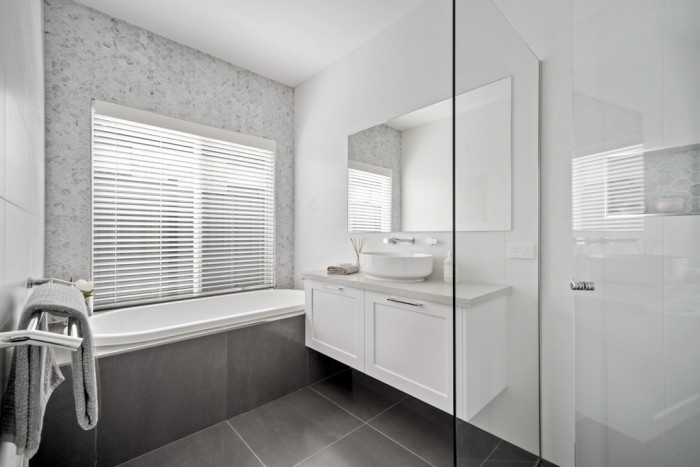 Veneer: Thin sheets of wood applied to a surface to create decorative inlay patterns of wood grain.

Wainscot: A type of interior wall paneling that covers the lower portion of a wall.

Well-appointed: Furnishings, accessories or appliances that or if exceptional quality and craftsmanship.

Window treatments: Window coverings that are used for aesthetic design purposes as well as to provide privacy and insulation.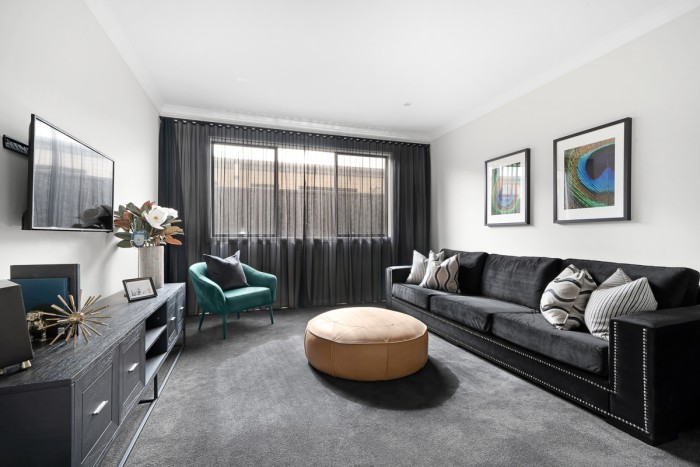 These interior design industry terms are worth knowing when you step into the home building world. These will assist you to properly communicate your style with your Orbit Homes sales consultant and our resident interior designers to ensure your new home meets your vision and is full of decorative elements you love. Be sure to bookmark this page so you can reference it when the time comes to choose the fixtures, fittings and finishing touches of your new home.