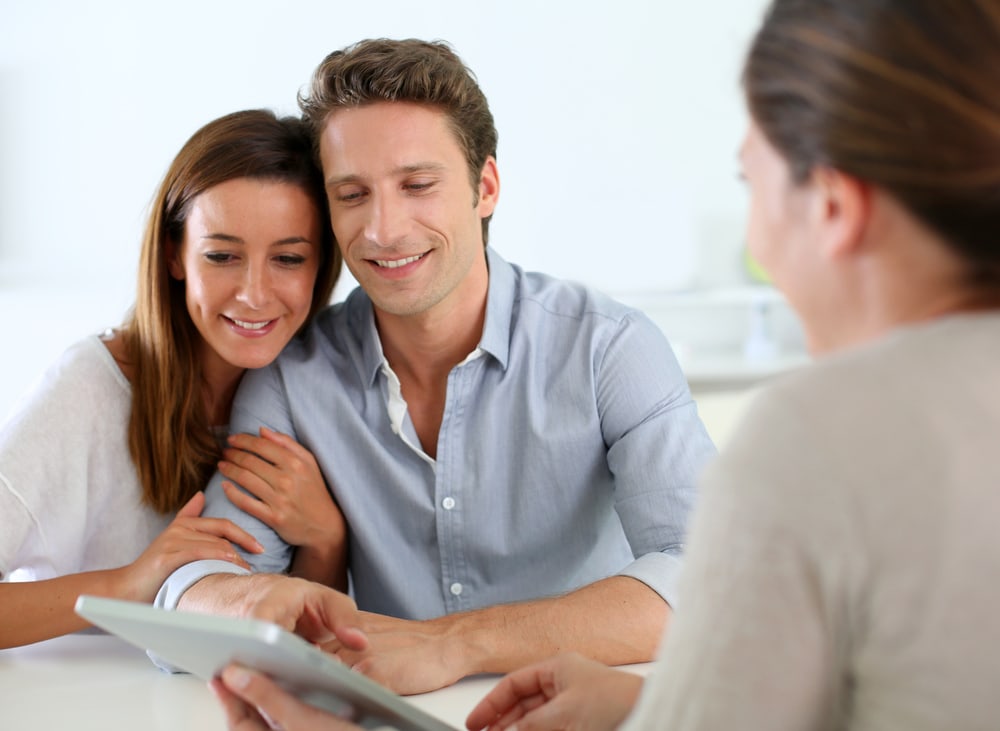 How to save while building your new luxury home
New luxury home buyers who are seeking to save can now do so with one of the best luxury home builders in Melbourne, Orbit Homes. The designer home builders have introduced an attractive package of inclusions, valued at $20,000, to the standard pricing of their luxury homes. These additions enable new home buyers to transform their home into a designer property sure to be the envy of family and friends. Orbit Homes' latest package includes an extensive suite of enhancements new home buyers can select from. These are just some examples of possible upgrades:
Kitchen enhancements
New luxury home buyers can now easily add a 'wow' factor to their kitchen with several enhancements. These designer home builders have included in their package stunning Caesarstone benchtops, an island bench and quality Westinghouse appliances. Other possible additions are a beautifully coloured glass splashback, which adds a touch of personality, as well as a choice of eye-catching mixer taps and soft close drawers. All of these additions take luxury living to another level while maintaining an enjoyable and practical space that new home buyers will love.
Bathroom choices
The bathroom area is not one to be forgotten. The best designer home builders in Melbourne turn an ordinary area into something exceptional with chic vanity benchtop upgrades, along with high-quality Caroma fittings, fixtures and designer accessories. These additions are perfect in order to transform the bathroom area into one that is timeless and elegant. Other luxury inclusions in the bathroom that new buyers can consider are semi-frameless shower screens that add a touch of class; stylish, polished-edged mirrors; and a winter warmer combination of a heat lamp, light and fan units.
Living luxuries
For new home buyers seeking to make their property more opulent, the inclusion of a wider cornice (90 mm) and taller ceilings (2,550 mm) is ideal for transforming the living areas into visions of grandeur. The interior charm of the home can also be enhanced with three coats of Taubmans paint, giving the property a quality finish. In addition, the inclusion of double power points and LED lighting help to ensure the luxury home is also practical and more energy efficient, reducing living costs over time.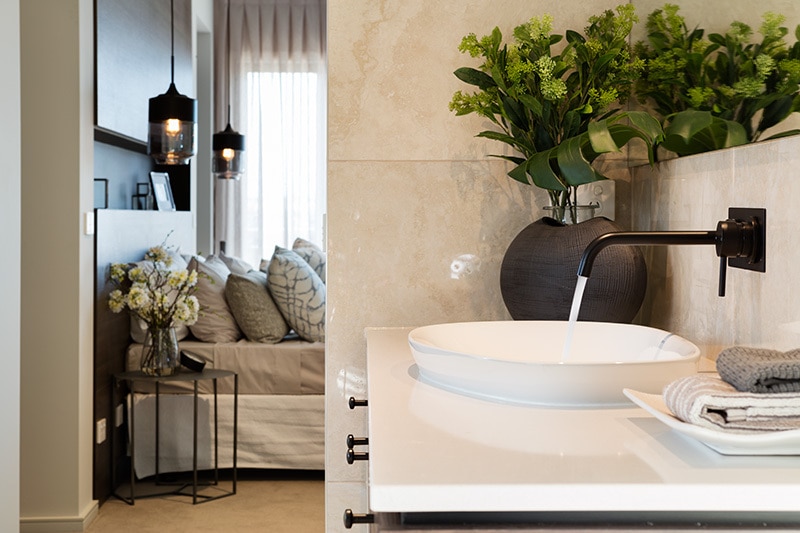 Electrical selections
The inclusion of LED downlighting throughout the home enhances ambience and sets the mood. Homeowners can also elect to have a split heating and cooling system installed. This improves climate control, and can help make living in the home more comfortable and truly luxurious.
Laundry additions
The laundry area is often a space that many don't consider when buying or building a luxury home despite it being an extensively used one. Orbit Homes' new offerings add life to this area with upgrades such as stainless steel bowls, laminated cabinets and cupboards, and Caesarstone benchtops. These laundry improvements enable new buyers to transform their laundry into an aesthetically pleasing as well as more efficient room.
Finishing touches
Home buyers can enhance the overall look of their home by selecting an elegant facade upgrade. This inclusion also enables buyers to give their home a unique style, so that in addition to enjoying an extraordinary exterior, their luxury home is also truly distinctive from others. Additional upgrades include the installation of a concrete driveway and porch so that the property is ready to use. A wall mounted clothesline, and roller blinds are also available, as well as a Polytek letterbox.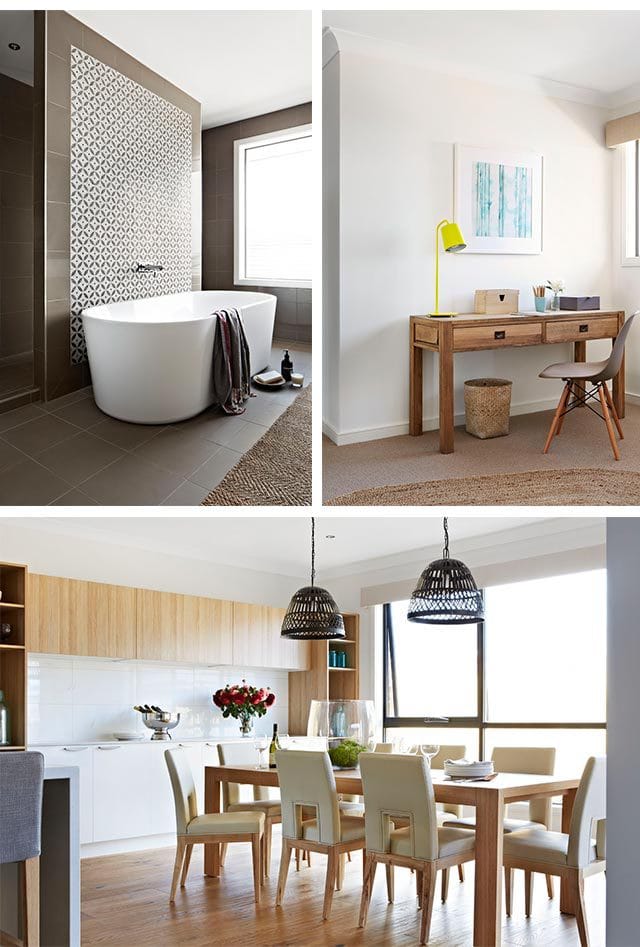 Several other additions include luxury enhancements to the doors and windows, quality Gainsborough products used throughout the home, long lasting and durable Colourbond fascia and gutters, as well as a Colourbond roller door with two remotes.
These are just some examples of the luxurious additions Melbourne's best designer home builders have to offer as part of their Premium Living inclusions. For a full list, and to find out how you can take advantage of the $20,000 bonus as a new home buyer, contact us, luxury home builders, at 1300 672 484.